There is no doubt that if it is summer or spring, then you are already raring to jump into the pools or just waiting to get some sun. But the thing is that you want to get a little tanned and keep yourself safe from the harmful rays of the sun. In order to do so you will need to apply a tanning lotion which will keep the harmful UV rays away from you. One thing must be kept in mind here. Tanning lotions must have a certain cooling effect in order to cure the burning sensation of the skin. For this reason, Aloe Vera plant tanning ingredients are especially useful.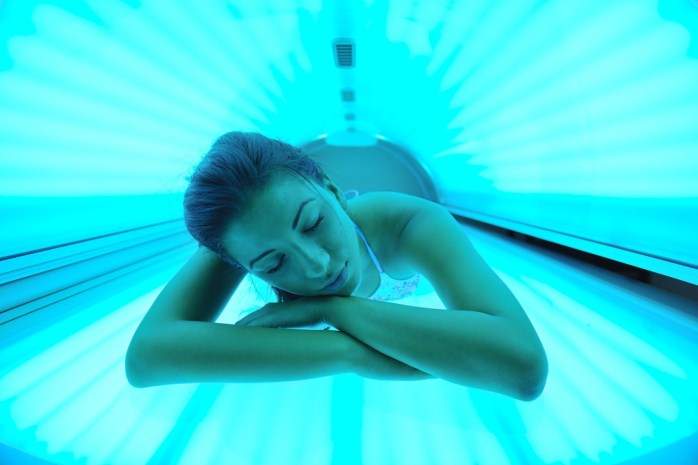 Therefore, choosing a good tanning bed lotion is imperative and here are some of the ideas that will help you answer the all important question of how to pick a tanning bed lotion.
Bronzers
When talk about tanning lotions, then bronzers is one of the most popular ones. This is a step one product and one of the best when we talk about indoor tanning. When we talk about applying a tanning lotion then the whole purpose is to put on an appearance of fake tan. In terms of that as well this is a good selection. You will find two types of bronzers in the market, one which is regular and the other is delayed. The basic job of these lotions is to accelerate the appearance of a tan with the help of a fake tan and allow the skin to catch up with this fake tan. Even when the tan comes off, you will find that bronzers, even the sunless ones don't really streak. Add to that the fact that you don't really need to exfoliate before putting on the bronzers makes it an even formidable choice.
Accelerators
Accelerators are also a step one product and are best suited for people with fair skin. You will find that most of the bronzers have accelerators in them to provide for better tan. Accelerators are known to have a higher content of moisturizers and apt for people who are beginners in the tanning world. Because of this particular feature we think that it is a better product than most, remember that whatever the lotion be, a good tanning lotion should have high moisturizer content. It gives the best results if applied an hour before the tanning session.
Maximizers
These are step two products and are perfect for people who are looking to get a deeper and darker tan. It is advised that if you have already got a base tan and want to take the next step then this is the one for you. It is observed that maximizers usually have a lower moisturizer count. Therefore we think that you should apply it minutes before your session.
Tingle
This is considered to be a step three product and is known for causing increased blood circulation which can cause redness of the skin. Remember that if you are a seasoned tanner then only go for this product; else you will end up with a burning sensation on your skin. Tingle is not a positive approach if you have a sensitive skin type.
Coolants
Coolants are just the opposite of tingles in terms of the functioning of a tanning bed lotion. These have a special function when it comes to tanning. These provide for a cooling and refreshing sensation that helps your skin cool and calm down after a long tanning session that might give a burning sensation to your skin.