Show your loved one that you care for them by giving them a gift that will improve their life in many aspects. Light therapy devices have a broad spectrum of application, from lamps used to reduce pain to light masks that rejuvenate skin and so many others in between. So, it stands to reason that you'd be able to find just the perfect light therapy device to give as a present this Father's Day. Here you'll find the list of 10 most popular, most coveted light therapy devices that have their place on many a wishlist- who knows, maybe there's one in your dad's, too.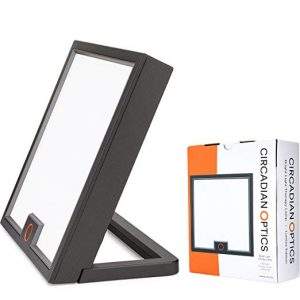 The improved and updated 2019 version of the classic light therapy lamp can find a place in anyone's home or office. The sleek and minimalist design ensures that this therapeutic device doesn't stick out like a sore thumb, but its compact dimensions don't impede its powerful performance. The 10,000 LUX ultra bright LED will help re-establish natural circadian rhythm or fight away the winter blues- even reduce fatigue. And don't forget about the guaranteed lifespan of 50,000 hours- it makes sure that the gift you gave will be in use for a long, long time.
---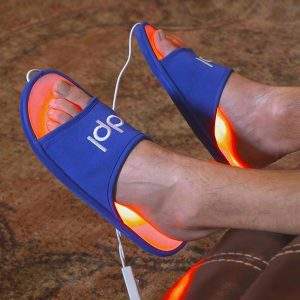 Ideal for people with arthritis or foot pain due to plantar fasciitis, diabetic neuropathy, or any other reason, these light therapy slippers will help reduce discomfort and pain. The soles of these slides are lined with therapeutic red light bulbs, so you're supposed to wear them only when resting. There are 60 medical-grade LED lights in the infrared and red light spectrums in these slippers, the effects of which are known to help relax muscles, minimize spasms and stiffness. Easy to use and with a powerful effect on your wellbeing- what better gift could anyone ask for?
---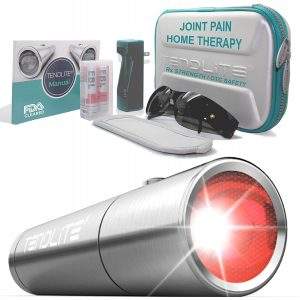 This FDA cleared medical device relies on the same technologies pro athletes use to heal- but it should be a staple in everyone's home, athlete or not. The therapeutic 660nm red light wavelength that TENDLITE® employs helps provide pain relief and speed up healing, reduce stiffness and discomfort, minimize inflammation and so much more. As this is a compact, handheld device made from medical grade stainless steel, you can carry it with you on the go- ideal if the gift is for someone who travels a lot.
---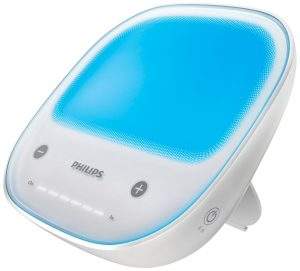 For people who work long hours in a dreary office or simply live in an area where there's not much natural sunlight going around for the better part of the year, the body requires 'supplementation' of light. Philips goLITE BLU Energy Light mimics the effects of natural light with its UV-free LEDs and helps increase energy and fight seasonal affective disorder. Compact and portable, this nifty light therapy lamp can be put on the office desk or nightstand alike- the modern design makes sure it doesn't stick out wherever you put it.
---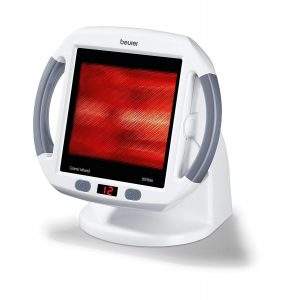 For a literal 'hands-on' experience, choose Beurer red light therapy lamp. This lamp is specifically designed for targeted therapy, as it allows you to rotate the light screen to point at the affected area- you can adjust it from 0-50 degrees. It will then deliver infrared heat to the body that promotes healing and reduces pain. The difference can be felt even within days of use! An all around great light therapy lamp, it is a great choice for when you want to gift a lamp that's used for pain relief specifically, but you're not sure which locations should be primary.
---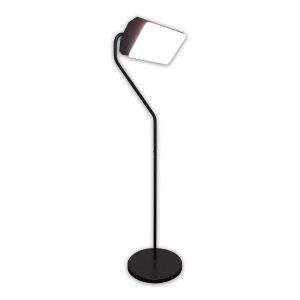 If the budget is not the issue or the need simply dictates a more powerful light therapy lamp, then the Flamingo Floor Lamp is the one to go for. Stationary and quite large, this lamp won't require a person to be sitting right in front of it to reap the full benefit of its 10,000 Lux LED lamp. Made in the USA and built to last, this floor lamp is 4 feet tall and its screen can be fully rotated to make sure that the light is dispersing in the right direction.
---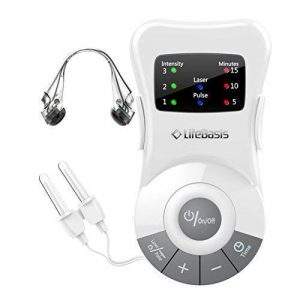 Is the dad that will be getting this gift a snorer? (Full disclosure: it's highly likely he is.) Or is it a person that suffers from constant allergies and rhinitis? In either case, the unique and innovative Life Basis light therapy device could be the ideal choice. The red light lamps, in this case, go straight in the nostrils, where they improve blood circulation, nasal ventilation and, in turn, could help with rhinitis or snoring.
---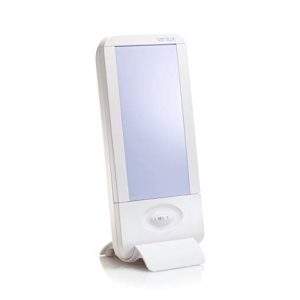 A tried and true choice, the Verilux HappyLight is the perfect compact option that gives you the same benefits a full size lamp does. Like all therapeutic lamps, this one also boasts 10,000 Lux LED lamp of full spectrum light, but the difference is that the size of the Verilux allows you to easily pack it for when you travel, or if you just wish to use it in the office for a change.
---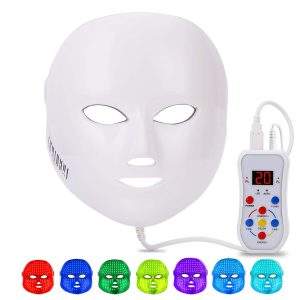 While most people opt for light therapy because it helps with bad mood, increases energy or relieves pain, there are many other benefits to those devices. One of them is that the right light can rejuvenate skin! This gift might look like it's best suited for Hannibal Lecter, but rest assured: the benefits far outweigh the creepiness. Regular therapy with this phototherapy mask can erase acne scars and help heal active acne, minimize wrinkles, promote healing, soothe skin and much much more- there are various lights and various effects from each.
---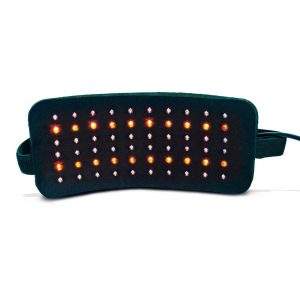 Chronic back pain can significantly lower the quality of life for a person- so it doesn't come as a surprise that many refer to this device as a life saver. Located in a flexible strap, there are  60 powerful pain relief LED lights working to eradicate pain and stiffness. You can wear this device under your shirt if you're using it for back or use it for pain in knees, shoulders and elbows- the flexibility of the pad makes sure it's adaptable to various parts of the body.