Many people are transitioning to gentler treatments for a variety of problems, so it makes sense that skin care would be included on that list. After all, many skin problems are directly caused by sensitivities – why would you use a product that can cause these sensitivities to worsen?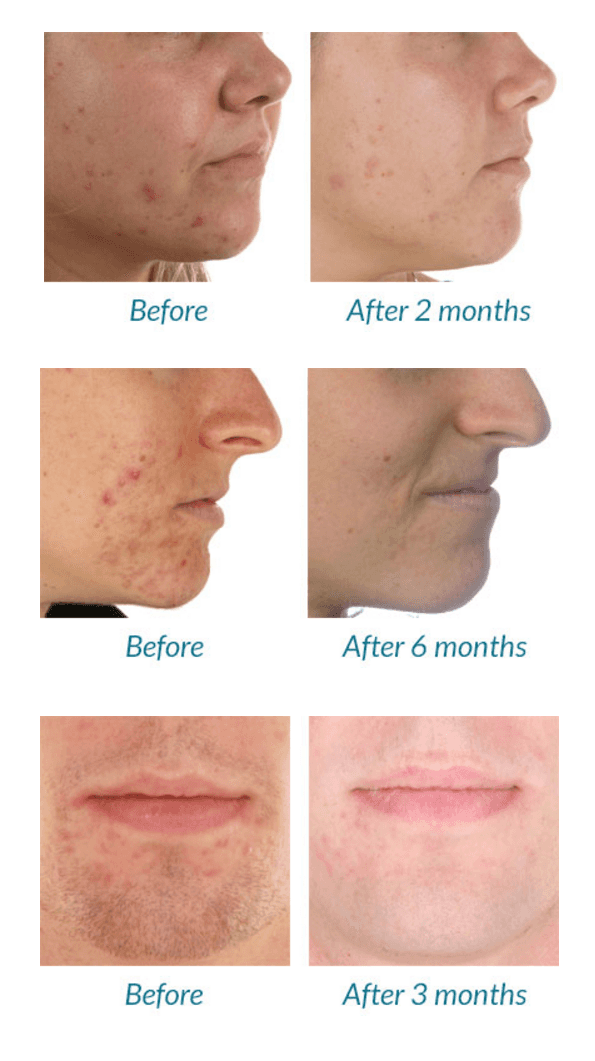 Light therapy has been rising in popularity lately as it has been developed to be free of side effects and a host of other "downsides". In fact, light therapy has been FDA cleared and clinically proven to help with mild to moderate acne, as well as a few other skin conditions (depending on the color of the treatment light). While it's difficult to explain exactly why light therapy works, there are a few things to consider when choosing a treatment device.
Does it offer the light color you need? Not all light therapy devices are the same, and your needs will depend on what issue(s) you are looking to treat. Acne is treated with blue light, inflammation is treated with red light, etc. Some higher-end devices will offer multiple light colors, but if you don't need the other light colors, you can save money going with just the color you need most.
Does it fit your budget? While generally speaking, a higher-priced item will give you a greater range of options (and generally all devices will have a long-term-investment cost of less than the price of harsh medications and creams), it's important that you don't overspend for your treatment. Focus on the features you need, and don't pay for extras that you'll never use.
Is it portable? Many people love the convenience of an at-home device, but if you are going to be travelling, you'll want a device that can travel with you. Handheld devices are the way to go if you'll be moving it from place to place, although your treatment sessions will take longer as the device can only treat a small area at a time.
Is it fast? For those who want their treatment sessions to be over quicker, the obvious choice is a product that can handle multiple treatment zones at a time. Although these larger devices will take less time to treat, they are also less portable, so you'll need to determine if you'd prefer faster or easier – or possibly one of each.
Are its claims backed up? Anyone can put a product on the market and make claims about its effectiveness, but those who go the extra mile to receive FDA clearance or other similar governmental authorizations are worth the extra cost because you are guaranteed that they will work as promised.
Once you've taken the time to evaluate your individual needs, you can begin to evaluate the products available to see which works best for you. We have chosen to review the Silk'n Blue Acne Solution Device for you today.
Silk'n Blue Acne Solution Device
This particular device boasts a sleek design that looks much more beautiful than some other light therapy devices. This particular device resembles a large electric razor, but without any blades – only LED lights and a heating element. If that sounds a bit scary, rest assured – the company has included a temperature sensor to safeguard the user from unsafe heat levels.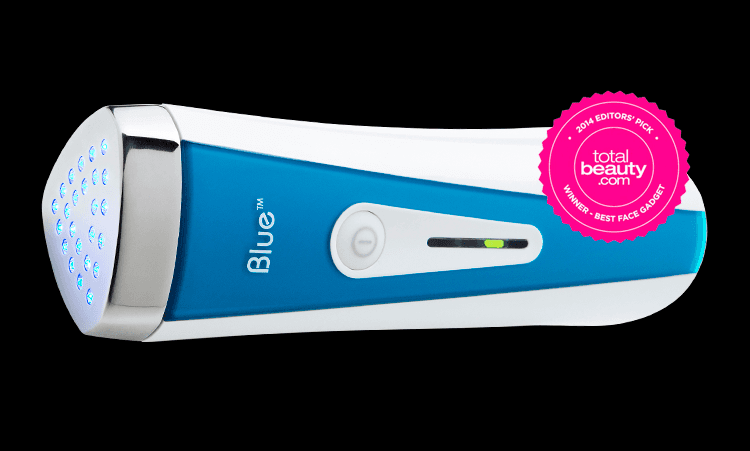 One of the primary notes for this type of treatment is that it is not a one-time treatment; you will need to be consistent with your use in order to make the most of your sessions. However, for those who are diligent about their treatment, you can expect to see results in as little as three weeks (with some customers seeing results much sooner). In controlled studies led by renowned dermatologists, users reported an average reduction of 67% of their acne problems – with as many as 40% of individuals having 100% clearance in as little as 8 weeks.

This device does take a long time to charge (between 6-8 hours) and there is no auto-shut-off for the charging mechanism. This means, unlike many other electronic devices, there is no chip to prevent overcharging – you will need to monitor the unit in order to ensure you don't blow out the battery. In response to customer complaints about charging problems, the company elected to produce a corded version as well. You won't be able to use it away from an outlet, but you won't run the risk of ruining your battery, either.
All blue light therapies involve a time commitment relative to the amount of acne you have, and with more severe acne it may be most helpful to use this in combination with other treatment options (such as creams and pills). This particular device has a relatively small treatment head, and you'll need to use the device for 3-4 minutes at a time, for each treatment area. Unfortunately, there is no timer – you will have to time yourself. The small treatment head and the lack of a timer means that this can be a very lengthy process – but thankfully, once you start to see results, maintaining them is much quicker.
Your results will vary due to a number of factors, but the main difference between the users who were satisfied and the users who weren't was the amount of time that they were willing to spend on their skin care. Of course, the more time you're willing to spend, the greater results you will see – as you will have invested more time into the treatment. It's unclear exactly how much "active treatment time" is needed for each acne case, and you will probably have to experiment to find what works best for you.
If you have tried a number of other treatment options and nothing works as well as you'd like, it can be tremendously helpful to add this into your routine. It will definitely take some time, and there's a bit of a learning curve, but for those who need a new solution to their acne problems, the Silk'n Blue is a device worthy of your attention.
Overview
Your results will vary depending on the severity of your acne as well as the diligence you show with your treatments. Be sure to compare similar products to ensure you are making the best choice for your specific needs.
Pros
Sleek, easy-to-hold design
Both rechargeable and corded models
Highly portable
Easy to understand how to use the device
Does not require the user to break the skin
Effectively treats mild acne alone, or more severe acne when combined with other products
Clinically proven results
Cons
Takes a LONG time to charge – and you must remember to pull it off the charger
A bit expensive
No timer for treatments – you must do that yourself
Treatments can take longer than anticipated, depending on the severity of your acne
Conclusion
This is not the "miracle cure" you may have been hoping for, but for those who have had limited success with other products, this will do what it is intended to do as long as you give it time to work properly. You can start to see results in as little as three weeks, with full results appearing after about 8 weeks of consistent, as-directed use. You should not expect fully clear skin, although it is possible – just expect a drastic improvement with minimal effort (although a substantial time commitment).