Is your spray tan faded just a few days ago? You might be asking yourself, "Did I buy the right brand?". Girl, it's not actually the product or brand that makes the tan gone wrong and probably, there's something odd that you did before applying the skin tan treatment.
A proper way of handling your skin will help improve the tan treatment last long. Typically, a duration of 5 to 10 days is the standard measure according to the experts in skin bronzing process. Either it is a natural or cosmetic method of tan, you will achieve the brownish gold complexion if you do the steps properly before and after the tanning treatment.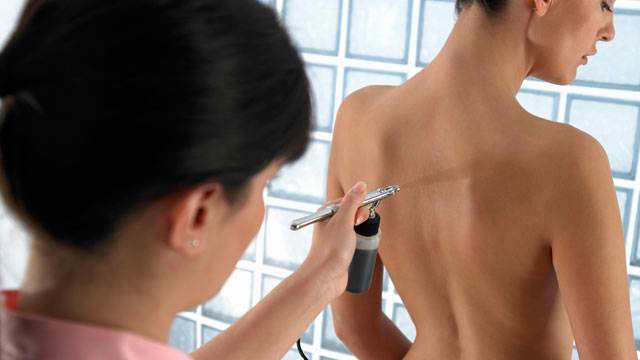 Photo source:https://abcnews.go.com
As briefly discussed in this context, you will understand and know the 6 Steps to Standout your tan especially to attain for a longer effect of the treatment. Aside from that, you will learn that the pH balance levels on your skin have something to do with the tan process.
How long does spray tan last? To answer this question substantially, you must read these following guidelines and be surprised on how to avoid the depletion of your tan that may eventually result in fading.
6 Easy to Do Tips for Skin Tanning
1. Prepare your skin prior to tan treatment
It's important to condition your skin first before tanning to maintain the nourish and healthy glow of the skin. Exposing your skin to a direct sunlight or sunbed can be risky and skin care should be applied first before anything else so that the skin will have a protective shield against the damaging effects of too much ultraviolet rays, radiation, heat, and pressure.
In preparing the skin care for your skin, you have to exfoliate, cleanse, and avoid putting face makeups to prevent chemical reaction that can lead to harmful results.
a. Exfoliate
Exfoliation is the essential method to rub off the dead skin cells and promotes the renewal of skin cells for a youthful, glowing, and supple skin. If you opt to tan, it will ease the absorption of the bronzer treatment and achieve an even brownish gold complexion.Furthermore, the exfoliation process smoothens the skin and makes the tanning treatment effective. But take note, exfoliating may lead to dryness of the skin that's why a perfect cleansing solution is necessary to prevent the skin from being parched. Also, you should exfoliate at least three (3) days before tanning.
Furthermore, the exfoliation process smoothens the skin and makes the tanning treatment effective. But take note, exfoliating may lead to dryness of the skin that's why a perfect cleansing solution is necessary to prevent the skin from being parched. Also, you should exfoliate at least three (3) days before tanning.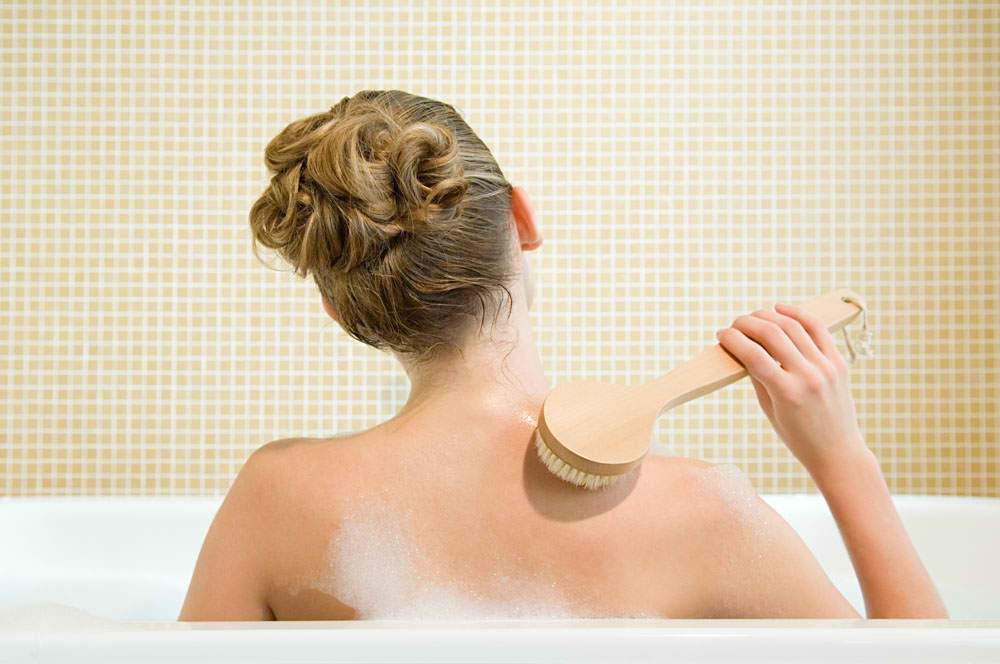 Photo Source: https://www.juimg.com
b. Cleanse
Right after a relaxing exfoliation, you should take a cool bath to hydrate your skin and supplement it with nourishments by using mild organic soaps and other skin care products. Doing such, it will prevent the skin from extreme dryness and infiltrate it with the appropriate amount of liquids for hydration.
Also, having a clean and refreshing skin before tanning is a recommended first-hand preparation to moderate the temperature of the body before receiving intense heat.
c. No Makeups
Make-ups are a big No-No especially when you're about to take your tanning. These cosmetics are formulated with chemicals and they might have counter reactive effects with the spray tanning treatments that you will suppose to apply.
In order to bring out a damage-free natural or cosmetic tan, make  sure to remove your make ups or don't apply anything. Do the first two steps mentioned above such as exfoliating and cleansing, three days prior to the tanning treatments so that all of the substances that you applied on your skin will be removed and it will leave you clean as well as refreshing.
2. Wear Loose Apparels that Best Suits Your Skin
It is advisable to wear something loose apparels so that the clothing will not interfere on the tan skin. You may wear loose dress or shirts and shorts so that the spray tan will not fade easily. In this way, you can make the tan last long and maintain the even tone of your bronze skin.
Why need to wear loose apparels? Check out these topics below to have an idea, why you would opt to wear loose garments instead of wearing the usual stylish clothing that you love.
a. No tight clothing, please
When you have a nice tan on your skin, it does not mean it cannot be  taken off easily since it pigmented on the skin. Actually, unlike a tattoo, a tan can still be worn off once you dress up in tight and fitted clothes.
So, you have to wear loose apparels to keep the tan safe from disappearing. No matter how freely you move, the tan will not stick on the clothes which lengthen the tanning effects on your skin.
b. Avoid wearing Brassieres and Underwear
Is this for real? You really won't need to wear inner garments? Well, this is not a test of showing confidence by revealing a naked body. Actually, this is a case-to-case basis. One of which, if you're having a natural tan, you need to wear bra and underwear but make sure you will like the results afterward.
When it comes to cosmetic tan, you can ask the salon assistance and undress totally to achieve an overall skin tan. Just make sure to wear goggles, head cap, and lip balm to protect these sensitive skin zones.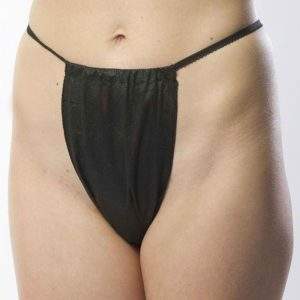 Photo Source: https://www.beautyexpress.co.uk
3. Aim for a Cool Body Temperature
Having a cool body temperature does not mean you have to take a bath every after the tanning. This means you have to carefully wipe off the sweat coming out from your skin to avoid too much perspiration that can yield to tan fading.
Make sure to keep your body cool regardless of the environment. Whenever you make a checklist, make sure to include towels or blankets to wipe off your sweat.
4. Remove any lotions or ointments
Before you apply spray tan and expose your skin to UVs, remove all of the lotions, ointments, and even deodorant that you smear on your skin areas such as arms, legs, face, and underarm. This may counter react with the tanning product and can cause burns along with exposure to extreme heat, pressure, and temperature.
It's important not to skip the preparation part and consider the 3 things to do before the tanning such as exfoliate, cleanse, and removal of make ups.
5. Work out the Tan
It's now the perfect time for you to apply your favorite signature spray tan, massage, and spread it evenly on your skin. Make sure to check all of the prerequisites before performing the skin bronzing process.
You will surely achieve the best tan ever once you've perfectly followed the guidelines. Yet, don't forget to apply moisturizer right after your long exposure to the sun or tanning bed radiation.
For the final touch, always ready your moisturizer as an essential product in keeping up a beautiful tan skin tone. By using this moisturizer, it can hydrate your skin and make it supple as possible. Yet, you have to check whether your moisturizer contains oil and other chemicals that can worsen the tanning process.
Harsh ingredients like oil can accelerate the skin tan in a damaging way. It is best to buy moisturizers which are hypoallergenic, non-comedogenic, and oil-free so that you don't have to worry with your voguish bronze complexion.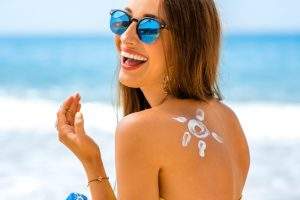 Conclusion
Remember, the secret of having a voguish, healthy, and beautiful bronze skin tone is the right preparation and proper maintenance of your skin before and after doing the treatment. In this way, it is proven that you will enjoy the prolongation of your tan skin. Moreover, these skin tricks aforementioned will help your skin achieve its utmost perfect bronze glow.
To summarize everything, you must learn how to prepare your skin prior to tan treatment through exfoliating, cleansing, and avoiding putting on make ups. Wear something loose to prevent the skin rubbed with the clothing and fade.
In addition, keep your body temperature cool, remove any lotions or ointments while performing the tan procedure, and choose the best oil-free moisturizer to hydrate your skin. Have a selfie of yourself once you've followed all of these  tips and brag your friends of what you did to make your spray tan last long.
>> READ MORE: