Getting the perfectly tanned glowing skin is a dream for many people. That is why they resort to spending hours under the sun, in an attempt to get the color. But the sun's UV rays have more adverse effects on the body than the good ones.  So, we have to look for options for getting a tan without the sun. A tanning bed is a viable option, but then again the UV rays are at work here. One of the best suited methods in this case is the use of spray tan. This colors your skin without you having to actually worry about the health of it. But the question here is how to get a spray tan? Let us see how.
Preparation for a spray tan session
Exfoliate the skin around 8 hours before the tanning session so that your skin remains smooth.
If you have to wax, make sure you do it 1 or 2 days prior to the session and any kind of shaving should be completed before 6 to 8 hours.
It is imperative that you do not apply any oil or lotion before getting tanned.
Wear loose fitting clothes for best effects.
A spray tan session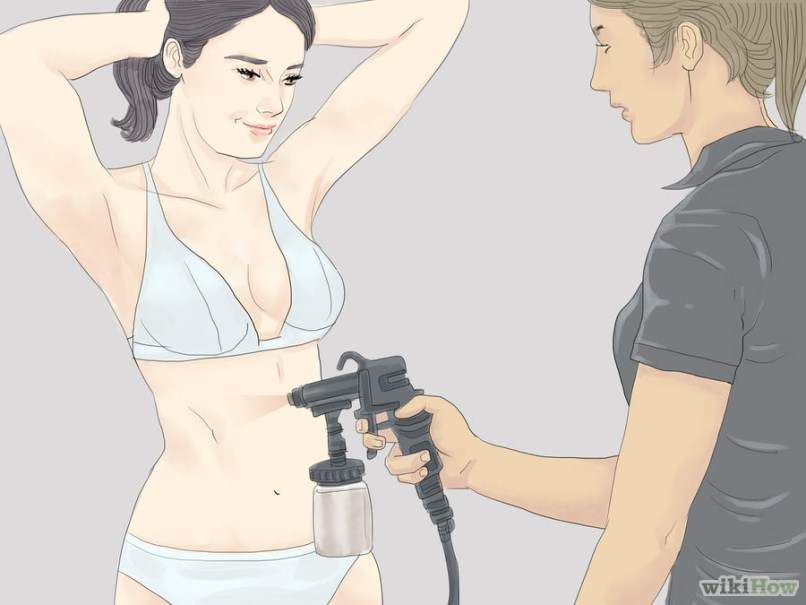 Source: www.wikihow.com
Depending on how much of the skin you want to tan, you need to decide whether you will do the session topless or nude.
Inform the spray tan technician of any sort of skin allergies and reactions. If you have dry skin, the technician will have to take specific measures for the same. Also, be careful about wounded skin.
Any sort of perspiration should be rubbed off before you start the tanning session.
Finally the technician will spray the tan on your body depending upon your requirements. You need to keep your legs and inner arms apart so that they don't touch. If they accidently touch, then you will get an uneven tan on your skin.
After a spray tanning session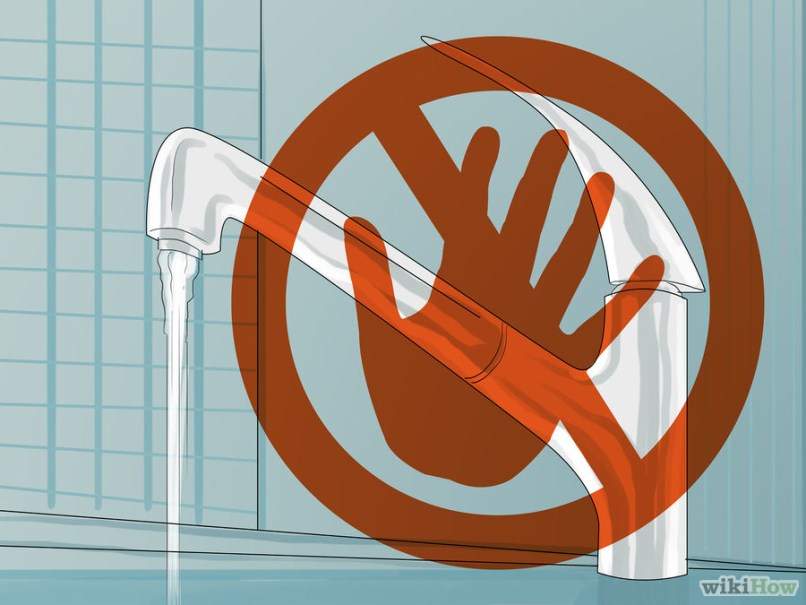 Source: www.wikihow.com
It is advised that you don't take a shower at least till 8 to 10 hours after the spray tan to allow the tan to settle in.
Do not exercise or do anything that might lead you to perspire. This might ruin the effect of the tan.
Wear loose clothes so that the tan does not rub off
You should not apply any kind of moisturizer or lotion after the tanning session. This might react with your skin.
When you bathe for the first time after the session, you will find a lot of colors draining off. Now there is nothing to worry about here. This is just the top layer of bronzers washing off. The rest of the color is still intact on your skin.
Spray tanning is a slightly difficult process to carry out. But this is safe for the skin, doesn't let the UV rays interfere with the skin and lasts a good 5 to 10 days. Once you remember these dos and don'ts, you are set for the tan session!
>> READ MORE: