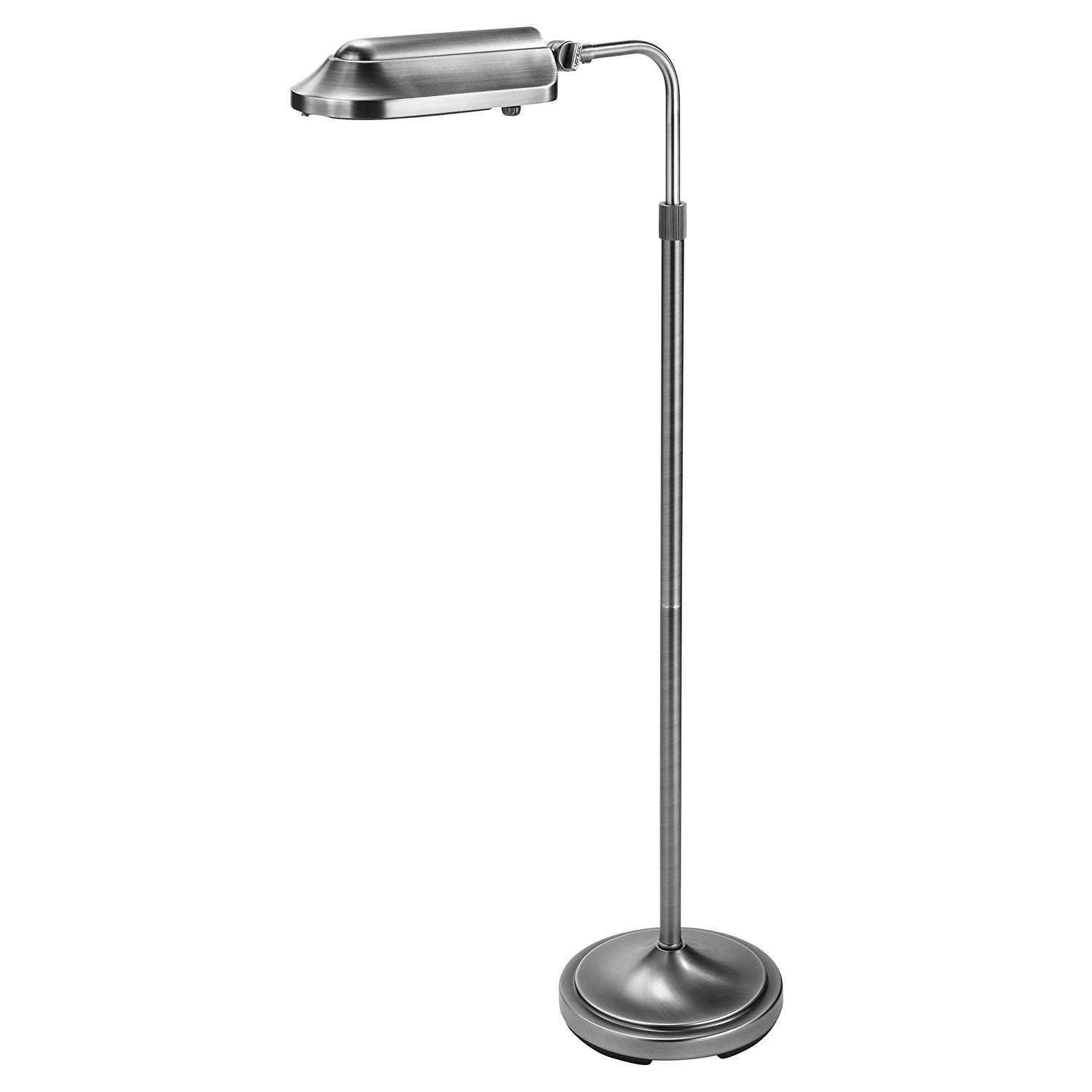 The Verilux Natural Spectrum Floor Lamp is designed to bring a softer, more natural light source into a room via a simple floor-standing design and helpful technology. This flexible, ergonomic lamp uses a 27-watt fluorescent natural spectrum bulb, flicker elimination for consistency and an electronic ballast for greater energy efficiency. Can these features turn this Verilux product into a useful, appealing lamp or are buyers left feeling underwhelmed?
What advantages have buyers enjoyed when using this Verilux Floor Lamp?
A floor-standing, full spectrum light source is not the first idea that many buyers would think of, especially when there are so many sun-mimicking lights are table lamps, but this goose-necked lamp's design has been fairly well-received.
For starters, buyers have praised the high quality, in terms of materials and construction, and the fact that it is pretty easy to put together – even though some manuals have one important step missing.
On top of this, the neck offers the flexibility to direct the light where you need it but enough rigidity to stay in place as you work. It may not be the prettiest floor lamp in the world but it is sleek and comes in a choice of ivory or graphite to match the décor.
When it comes to the bulb and light source itself, there are still many positive comments to be found in customer reviews, such as the ideas that the use of full spectrum reduces eye strain and can help the visually impaired with their reading and the agreement that there is no flickering.
For some, this so-called 'bright, soothing, and energy-saving indoor daylight' does give the impression of a natural light and they say it can help to artificially extend the day, to an extent; however, not everyone seems to agree and there are some issues that have limited this ability.
What are these limitations that have led to poor reviews of the Verilux Natural Spectrum Lamp?
Starting with the style and quality of the light source, while many people appreciate this alternative style of bulb there are others that are aggravated by it. There seems to be some disagreement over the intensity and comfort of this Verilux Natural Spectrum Lamp and even though some are happy with the inclusion of the Parabolic Grid Diffuser.
Others question its ability to 'shield your eyes from glare' and instead report that the harsh white tones are a bit too uncomfortable. It is worth remembering that there are two intensity settings but whether the difference between them is strong enough is a matter of opinion.
Also, buyers must remember that even though this is advertised as a natural light source, it does not provide adequate lux for light therapy and the treatment of SAD. The bulb is not the only problem that has been highlighted and there is a sense that the size and function of the lamp has been slightly misrepresented in the product description.
Firstly, this is a floor-standing desk lamp for reading and close up work not a source of natural light for the whole room – the light just doesn't project far enough for any other purpose.
Secondly, the mentioned height of 61 inches is the height at is full extension, which is not practical from a lighting standpoint. Some buyers feel that once the neck is curled to an optimal angle, it suddenly feels a little short.
Summary: is the Verilux Original Natural Spectrum Deluxe Floor Lamp a worthwhile purchase with all these potential issues?
In the end, the worth of this product really does comes down to personal opinions and there are some strongly contrasting testimonials out there, which makes the job of recommending it to the right buyer a lot more difficult.
Buying this lamp could well be a gamble because you wont know what you think of the full spectrum light source until you are under it: on the one hand, it could be a complete disappointment and overly harsh on your eyes.
On the other, it appears to have the potential to provide a more natural light source via a helpful reading lamp and aid the visually impaired. In short, the Verilux lamp could be the perfect reading lamp you have been searching for or a complete nightmare – you wont know until you try it.