​Cleaning your tanning bed is imperative, and you should make sure to give proper maintenance after every session of tanning by using a safe tanning bed cleaner. You have to give thorough inspection to the bed on a regular basis so that you can keep it in perfect condition.
Whether you are using a tanning bed for your personal use or if the tanning bed is using for commercial purposes, every portion of the bed must be at its optimum level of cleanliness. Therefore, it is essential to clean the tanning bed, after each session, like how you change the bed sheet or wash your dishes to make it presentable and look neat.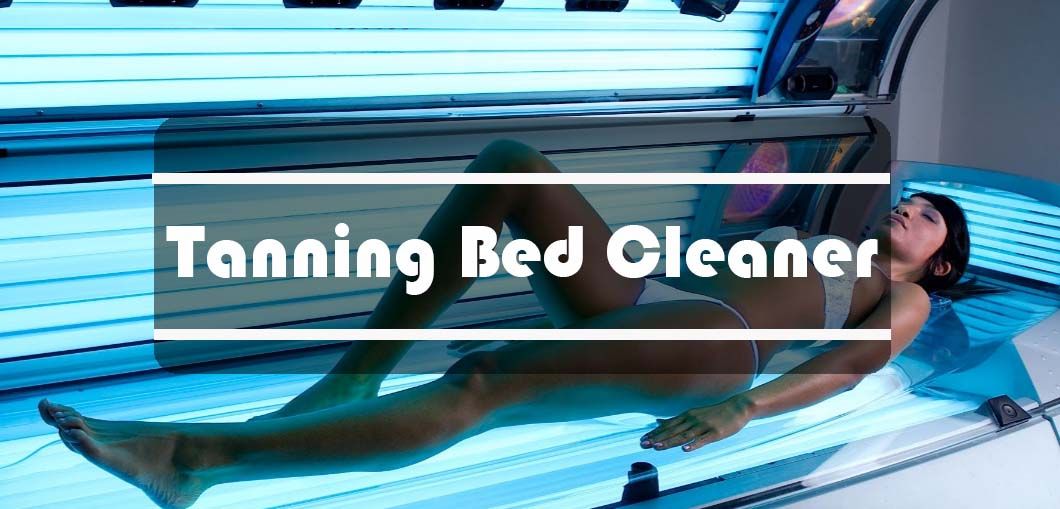 ​The Tanning Process
​The ultraviolet ray emission happening due to the sun's rays is a natural way to tan, and people go to beaches for the purpose. Those who wanted the tanning process to be a private affair prefer restricted location for tanning, and they prefer tanning studios. This paved the way for the inception of tanning studios around the globe, which served the purpose through tanning beds. These tanning beds are available in different types and needed to be maintained using tanning bed cleaner.
​Tanning Studios help people to tan with the help of specially designed apparatus with UV reflector and cooling fan. Such beds are using in gymnasiums, hotels, SPA parlors that specialize in the same, star hotels and tanning salons available for the purpose. Many people have tanning beds at home and most of them do not know about homemade tanning bed cleaner recipe, which is simple and easy to make.
In this article, we are introducing tanning bed cleaner recipe, and some renowned tanning bed cleaners, which would help individuals to maintain tanning bed in a proper manner
​In addition to branded tanning bed cleaners, you can go for homemade tanning bed cleaner, which will help to keep tanning beds in a perfect condition to provide the best tan effects.
​Effective Tanning Bed Cleaners
​There are many effective tanning bed cleaner products available in the market. While readymade products like, Lucasol and many other are available for instant use, you can also try homemade tanning bed cleaners, which can also offer excellent results.
​1. Lucasol One Step Tanning Bed Cleaner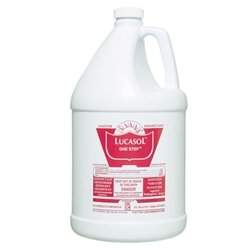 ​Lucasol is fundamentally a disinfectant with a pleasant fragrance and unique properties to clean Tanning Bed in an efficient manner. The superior sanitation quality makes it as one of the best cleaning products and is safe to use who want to disinfect their tanning bed. If offers hospital grade protection and the appreciation attribute to its germ killing capabilities.
​Lucasol meets the US Federal State regulation. It can kill 99.99% bacteria, fungus, and viruses in less than 60 seconds time, and can neutralize all infectious microbes in 10 minutes time. The cleaning liquid is very strong with excellent neutralization capabilities, and at the mean time safe to use without using any protective gears.
It is very cost effective, and the best result can accomplish when 2 oz mixed with gallon water for complete disinfection, and in the case, you want to use it as sanitization, mix 2 oz with 3.5 gallons of water.
Things We Liked
Powerful to kill HIV-1, HBV, and HCV
Kills almost all disease-causing germs
Meeting Federal state qualification
EPA registered
Hospital grade disinfectant
Non-corrosive solution
Can use on porous and non-porous surface
Non-reactive with acrylic surface
Made in the USA
Things We Didn't Like
There are no negative feedbacks so far
​Because of these qualities, it enjoys No. 1 position as a Tanning bed disinfectant and disinfectant cleaner using for a variety of cleaning and disinfection application. Apart from using on Tanning bed, it can use on tanning glass, acrylic products, walls, floors, waste receptacles, bathrooms, fixtures and much more. In effect, it is a multipurpose disinfectant.
---
​2. AG ph Neutral Disinfectant Tanning Bed Cleaner
​AG ph Neutral Disinfectant Tanning Bed Cleaner 32oz is an excellent Tanning Bed Cleaner that provides the maximum protection through its antifungal and antiviral capabilities. This disinfectant cleaner also acts as a deodorizer making the environment highly pleasant during every day use
---
​3. Power Kleen Tanning Bed Cleaner
​Power Kleen Tanning Bed Cleaner Safe for Acrylics 8.0 OZ maximizes the tanning experience by helping the users to maintain the acrylics of the bed free of dust and infection. The disinfectant is free of Alcohol and Ammonia and recommended as the best cleaner as a Tanning bed cleaner
---
​4. New Sun Bed Acrylic Cleaner Tanning Bed Surface Sanitizer Kit
​New Sun Bed Acrylic Cleaner Tanning Bed Surface Sanitizer Kit comes with sachets of cleaning powder that can use by mixing distilled water through a spray bottle. This liquid not only acts as an excellent Tanning Bed cleaner but also protects the surface from infection. Due to the absence of Ammonia, it is safe for the environment, so is eco-friendly.
---
​How to Clean a Tanning Bed
Remove and clean the acrylics. The tanning acrylics are using to cover the tanning lamps.
Remove and clean the bulbs and clean the bulbs by using a damp cloth.
Clean the reflectors by using a damp cloth and wipe the thoroughly. The reflector, divert the UV light to the body for enabling a quick tanning. Once it cleaned properly, you will have a better tanning performance. Do not use disinfectant on the reflector.
After cleaning the bulb, re-fix the bulb.
Check, the functioning of the bulbs and make sure the bulbs are burning when put on action.
Vacuum the bed.
Clean the ballast tray. The tray generally attracts more must and fills up easily. The ballast tray usually kept under the tanning bed. It is an important area of for tanning activities and will have electrical components. Make it a practice to open this area and clean it monthly.
Clean the cooling fan. Cooling fans found on the canopy of the tanning bed, on the ballast tray and bench of the tanning bed and depending on the type of tanning bed, the position of the cooling fan may change. Dust and clean the fan regularly.
Apply Tanning bed disinfectant for cleaning tanning bed, including the acrylic sheet.
​Precautions
While choosing a readymade tanning bed cleaner, ensure you go in for a product do not contain Alcohol or Ammonia.
The spray bottle you use for cleaning your Tanning Bed must be a clean one.
Use clean cotton clothes to clean the bed after spraying the cleaning liquid.
Avoid using Alcohol in a direct or indirect manner since it may affect the acrylic liners on the surface of bed destroying the very purpose of the Tanning idea
Ensure your Tanning Bed is cleaned after every use so that you can provide the best possible service to all your customers
​Do it yourself
​It is not necessary; you should go for a branded product, provided if you know how to prepare a standard recipe that can effectively neutralize harmful infectious germs and viruses from the tanning bed. The contents using to prepare disinfection are not a state secret. You can, easily find out it online and somebody from your family circle would know traditional formulae to prepare a homemade disinfection. You can do it yourself, preparing the mixture and keep ready for regular use.
​For making homemade tanning bed cleaner, vinegar plays an important role by mixing it with equal portion of water. Vinegar and water mixed vigorously by shaking before applied to the surface of the tanning bed. You can also use white vinegar for homemade disinfectant.
​Conclusion
​Remember, a good tanning bed cleaner ensures proper tanning. Therefore, always stick to a reputed tanning bed cleaner, which has excellent customer feedbacks or if you can make homemade tanning bed cleaners, go for it or prepare a homemade tanning bed cleaner. Tanning beds without proper disinfection will be health hazardous, and there are various clinical studies to confirm the finding to this respect. Professional tanning studios should regularly sanitize their tanning bed units as part of improved customer service, which will help them to have repeat customers.