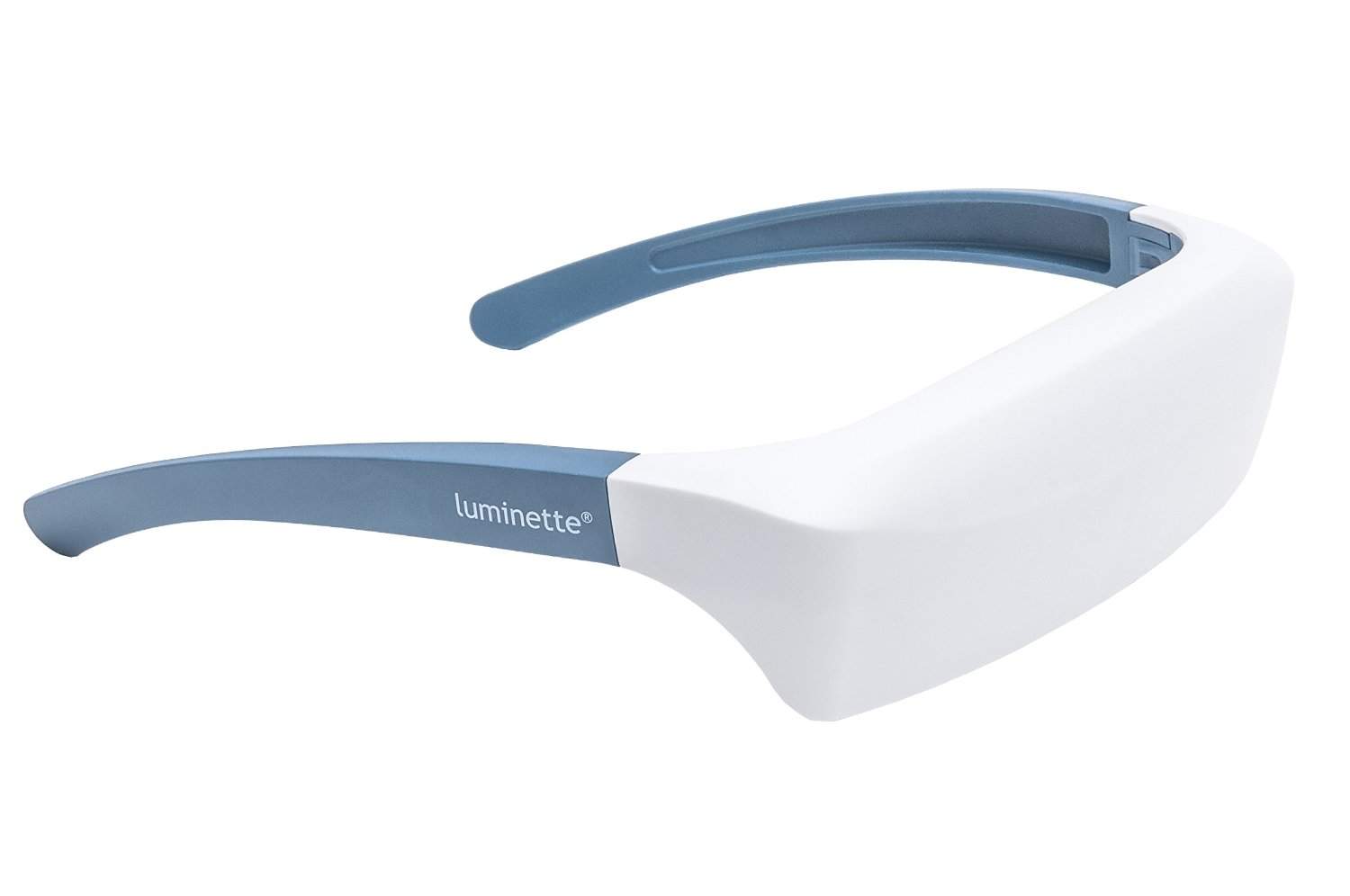 Luminette 2 Wearable SAD Light Therapy Device is in interesting idea for anyone that needs to use light therapy devices to aid their winter blues, but struggles to deal with the hassle of using a big light at home before work. Portability is a big selling point with these lamps now, and it doesn't get more portable than a pair of glasses. The basic premise here is that users can wear these glasses, while continuing with a daily routine, for 20 minutes a day.
The theory is that they provide enough lux and visibility for a great experience and great health benefits. Is this the experience of buyers?
What benefits have buyers mentioned when reviewing this Luminette 2 Glasses online?
The first aspect of this product to take a closer look at is the idea that they can be worn with ease while carrying out other tasks. They are designed to maintain a natural field of vision while still allowing the light to work its magic. Many seem to support this idea.
Furthermore, some buyers are pleased to find that it fits over their glasses, so they really can keep moving and working with ease. This SAD therapy glasses are made even more convenient through the use of the pocket sized travel case and the charger.
Then there are the alleged results on offer with this device. The glasses have three intensity settings for the brightness – 500, 1,000 and 1,500 lux. This may sound low compared to lamps, but the glasses are relative to a 10,000 lux lamp when adjusting for distance.
This means that they are recommended for a range of disorders, like SAD and sleep conditions. There are some great reviews talking about the significant difference that the product has made to mood, sleep and energy levels.
Are there any clear downsides to this Luminette 2 Wearable SAD Light Glasses?
The reviews for this device are an interesting mix. There are the 5 star reviewers that love the product and say it exceeded expectations, but there are also the 1 star reviewers that felt it was cheap, poorly made and ineffective.
Thankfully, there are far more of the former than the latter. The issue of build quality depends on expectations for the brand. It is not the most robust device out there. It is also not the most comfortable, as some say that the bridge is heavy due to the light strip and it isn't ideal for larger heads. There is also one comment about a bad smell, but this seems to be down to a faulty piece of merchandise.
Summary
This may not be the most comfortable pair of light therapy glasses in the world, but there are few devices out there that offer such a great experience with such convenience. It seems that many buyers are happy to put up with a little discomfort for the effect that are offered. The Luminette SAD Light device is portable, bright, effective and, most importantly, it lives up to those main sales claims with ease.