Hair loss continues to be a cosmetic problem in our current world. For men affected by Androgenic Alopecia (a genetic condition leading to hair loss and hair thinning), seeking hair treatment has become a lifetime task. This condition does not affect men only. It is becoming quite common in women too; and is usually propelled by polycystic ovarian syndrome (PCOS)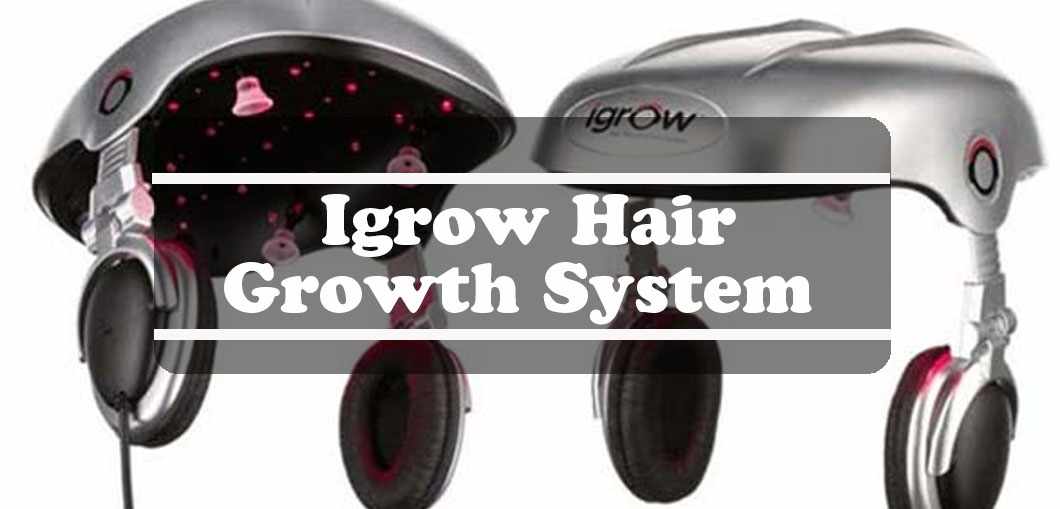 ​Ingesting unhealthy pills to counter the symptoms might seem like a solution for hair loss. Others might consider the painful and overly expensive hair implants surgery. Toupees are also flooding the market. But what if I told you that there is a cheaper and safer way to rejuvenate your hair growth and thickness? Behold the new iGrow hair growth system
​In this article, we are going to explain to you what iGrow is, how it works and give you an overview whether it really works.
​What is iGrow hair growth system?
​iGrow, manufactured by Apira Science, is a low level laser therapy for hair growth. This is the newest and safe way to treat hair loss, hair thinning and scalp problems without putting any surgery into use. iGrow has been designed for both men and women and approved by the Food and Drug Administration.
​Apira Science has dedicated its research to hair rejuvenation since 2004, when it was founded. Decades have gone into perfecting the technology and making it safe.
​How does iGrow hair growth system work?
​The iGrow hands-free laser LED light therapy is a Low Level Laser Therapy (LLLT) device. It makes use of red laser and Light Emitting Diodes (LED) to energize and stimulate cellular activity leading to an increased natural hair follicle uptake. 51 laser and LED light sources work together to stimulate hair follicles resulting in more vibrant hair.
​The revolutionary home device has been designed as a helmet for full scalp coverage such that no manual movement is needed. The helmet comes with headphones and an iPod or mp3 interface system. A touch-screen and remote is available for control
​For effective results, the use of this device is encouraged for 20-30 minutes daily. Results are noticeable after 4-6 months. This daily hair follicle stimulation promotes full, thick and healthier-looking hair.
​iGrow Review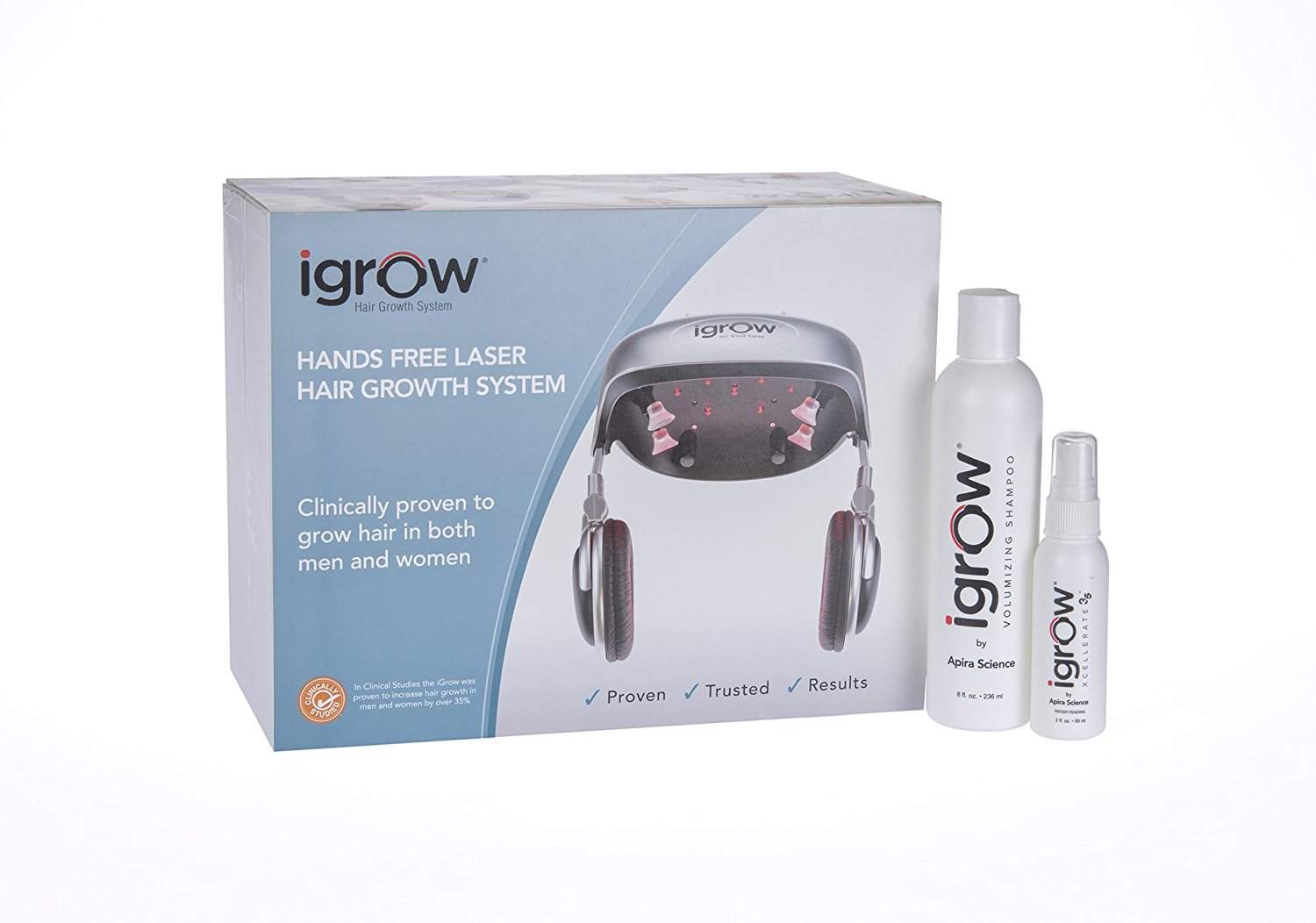 ​If you want to get technical about it and go the statistics way, here are the numbers. There was an increase in hair count by 37% in women and 35% in men after only 16 weeks. These reports were published by two separate peer reviewed clinical studies. Are the numbers impressive enough? Well, let's look at what actual consumers have to say about iGrow.
iGrow has been tested and cleared by FDA 510K for use by both men and women. Double-blind clinical trials were used in this study, and the results were posted in prestigious medical journals
​Others might insist that laser technology is for hair removal and not for hair growth treatment. As we have said before, the laser light has been perfectly balanced to stimulate hair growth cells. With just enough stimulation from the low light, your hair will grow healthier and thicker. Hair removal on the other hand uses overly powerful lasers to kill the hair follicles and cells.
​The iGrow hands-free laser LED light therapy device also passed comprehensive electrical tests and bio-compatibility tests successfully.Bottom-line, you are safe with the iGrow technology for hair growth. If you have a hair loss problem, you might want to try this device
Things We Liked
Increases hair growth

: Over 60% of consumers reported an increased hair growth. With a faithful 25 minutes daily average use of the iGrow Hands-Free Laser LED Light Therapy device, they noticed a great deal of healthier hair growth

Reduces hair loss

: A good number of people with chronic hair loss bought this device. Some had prior complains of fistfuls of hair falling off whenever they washed or combed. After a few weeks of use, their hair was no longer falling off. Others complained of prior rapid hair loss. The device was able to slow down this to nil. This made some a little skeptical and were left asking "does iGrow work?" When they got rid of the device however, their rapid hair loss returned. Give it time

Thickens hair growth

: Most people reported growth of thick vibrant hair. Thinning spots were rejuvenated and thin and weak hair was strengthened, thickened and hardened

Guaranteed results or your money back

: Apira Science won't take your money if you feel like the device is not working for you. You will be given a six months trial upon which completion you can ask for a refund (minus freight charges and a small restocking fee).

Music while you rejuvenate

: This device is fitted with headphones and mp3/ipod interface. You can relax and listen to music while the laser and LED lights go to work
Things We Didn't Like
Uncomfortable helmet: The helmet may be uncomfortable for some people. The headphones might also press too tightly against your ears

Doesn't work for some people

: A few people reported that the device does not work for them. A good number of them wrote back stating that it was due to wrong use, the review period was too short or they never noticed that the device had stopped their hair loss and was yet to start re-growing it. A few still had their hair loss progressing.