Introduction
There is no doubt that summer season is one of the most awaited season ever. It is time for people to get outdoors and enjoy living their life before fall and winter come back. The summer days are supposed to be great, but sometimes you can get a few things letting you down.
If you are a person with an oily skin, one thing for sure is that you will always look young for a longer period as compared to those with a dry skin. As much as that is the case, you might end up having regular pimple breakouts sometimes. This should not be a worry to you when you know a few ways to keep yourself looking good even during the summer season.
We get to look at some of the top tips that would help you get rid of acne scabs and generally take care of the skin during the hot weather.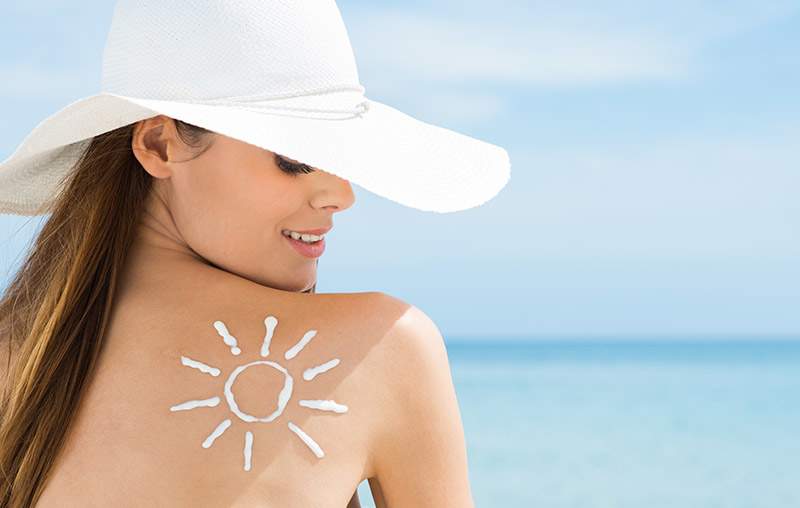 Never Scrimp On Sunblock
The hot weather is not the friendliest when it comes to any skin and not just the oily skin. You do not have to scrimp on the amount of sunblock you use. With the use of sunblock, you get to help control oils and shine on your face. Also, as we know, sunblock is still important to protect your skin from any issues such as skin cancer and skin cracking.
No need to have the morning moisturizer at this time of the year. Just make sure that the sunblock you wear comes with an SPF 20 or more for sure results about its ability to protect you from the sun rays.
Stop Using The Harsh Cleanser
For the harsh cleanser, it is important to remove all the oil and dirt from the face. Since it is summer, this stripping will also lead to loss of moisture content from the face. The skin will try to compensate for the loss of moisture and oil by producing more oil. It is the reason you might find that your oily skin gets more oil even after washing the face. During summer time, switch to a gentle cleanser that will not leave your skin feeling dry.
Do It Differently For The Makeup
It is possible that you have noticed that any oily-skinned woman would end up applying making up again after midday since the skin would be already too oily by then. The common scenario would be reaching for a compact in the bag and do some touch ups so that you keep on looking great. Well, doing that is not only unhygienic but also useless, as you are going to get oily in no time.
The best thing to do first would be getting rid of the excess oil first from the face. For this process, simply use a blotting sheet which will not disturb the makeup. Once the excess oil is removed, you can now use a compact for the touch up. Removing the excess oil also helps prevent the formation of pimples.
Exfoliate Your Skin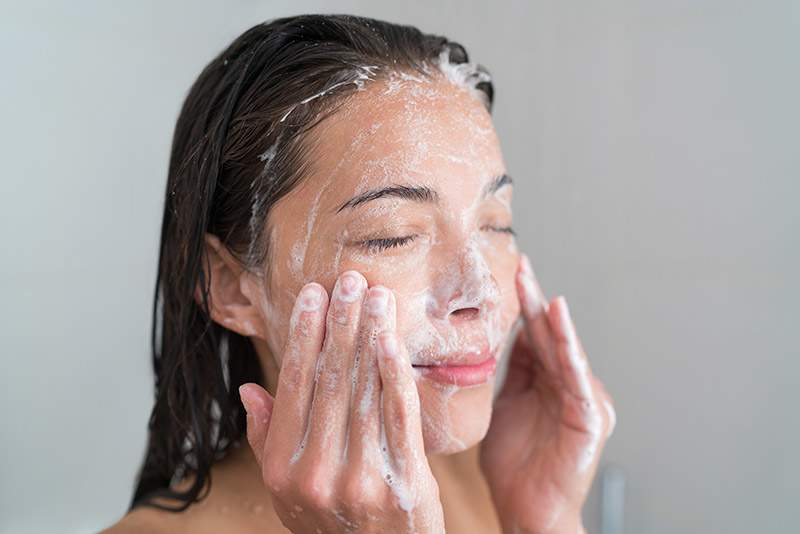 The exfoliation process involves removing the dead skin cells from your face. When you have an oily skin, it is possible to have more a dead cells and dirt build up during the summer period. The dirt builds up and dead cells have to be removed more often so as to prevent any cases of clogging. When they are not removed in time, it can lead to acne and blackheads.
The AHA glow face wash is often the perfect choice for most people with an oily skin. The same thing goes for those products with Salicylic acid as their main ingredient. This acid helps a lot with effective exfoliation of the oily skin. Another thing to keep in mind is that using the exfoliator twice a week should be sufficient to keep you looking great at all times.
Conclusion
Many other multiple methods exist today for summer skincare for oily skin. You might have been affected before with caring for your oily skin, but today you get to learn more tips on how to do so. You can always be sure to stay looking good once you take care of your skin. Simply make sure you do it correctly.