Red light therapy for stretch marks is making waves as an effective treatment today. But first, let's understand how stretch marks appear. Anyone who has recently delivered a baby, gained or lost weight suddenly, or used corticosteroids, is likely to develop stretch marks; women and Caucasians are at a greater risk to develop these than others – as are obese people and individuals with adrenal gland disorders. These appear on your skin as a result of the skin stretching suddenly, leading to increased cortisone in your system, which makes your skin lose its elasticity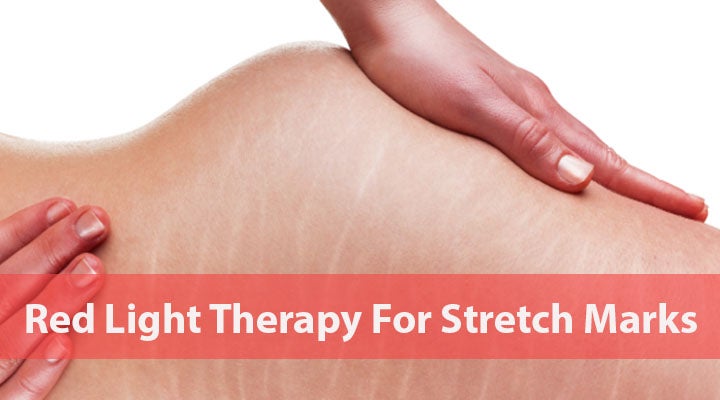 While they may appear anywhere, they are most commonly seen on the stomach, breasts, upper arms, thighs, and buttocks.They are not painful but unsightly – and through the years, people have tried all sorts of creams, lotions and exercises to treat them, but these are seldom effective; so people look for alternative means.
What is red light therapy for stretch marks?
Red light therapy is performed using infrared light – a unique invisible light with a stronger wavelength than other types of light, allowing it to penetrate deep into the skin. This light has numerous therapeutic benefits, like improving the skin's appearance and structure, treating psoriasis, pain relief and so on.
It is a non-invasive, nontoxic method that repairs skin cells without any major side effects. Red light therapy is a revolutionary treatment for stretch marks that has taken the cosmetic world by storm today.
​How does it work?
Infrared light is beamed onto the stretch marks. The power of beams lessens the severity of the scars caused by stretch marks, smoothening and flattening their appearance. You may need around 15 to 20 sessions, spread over a few weeks, to see an improvement of 20 to 60%. The best thing is that the results are permanent though you may need some follow-up maintenance treatments.
There is no need to take pain meds after this treatment, and your immunity gets a boost. It also stimulates collagen (which plumps up the skin) and elastin (which firms skin) for new skin production, improves the healing response and boosts the energy of the cells in the target area. You will also notice enhanced blood circulation, reduced inflammation and improved lymphatic drainage.
Before starting treatment, your medical history should be thoroughly reviewed and a physical check-up conducted by a dermatologist. Take this opportunity to discuss the treatment thoroughly – expectations, potential risks and outcomes.
It is recommended that you avoid sunbathing, waxing, tanning beds, chemical peels and/or collagen injections, at least, two weeks before the procedure begins. It is best to avoid the use of perfumes, deodorants and other potential irritants in the targeted area both before and after treatment.
You should also avoid taking anti-inflammatory meds, aspirin and herbal supplements, as it may increase your risk of bleeding.
​There are several devices available on the market that can be used as red light therapy for stretch marks.
The Best Red Light Therapy Devices for Stretch Marks
​1. Norlanya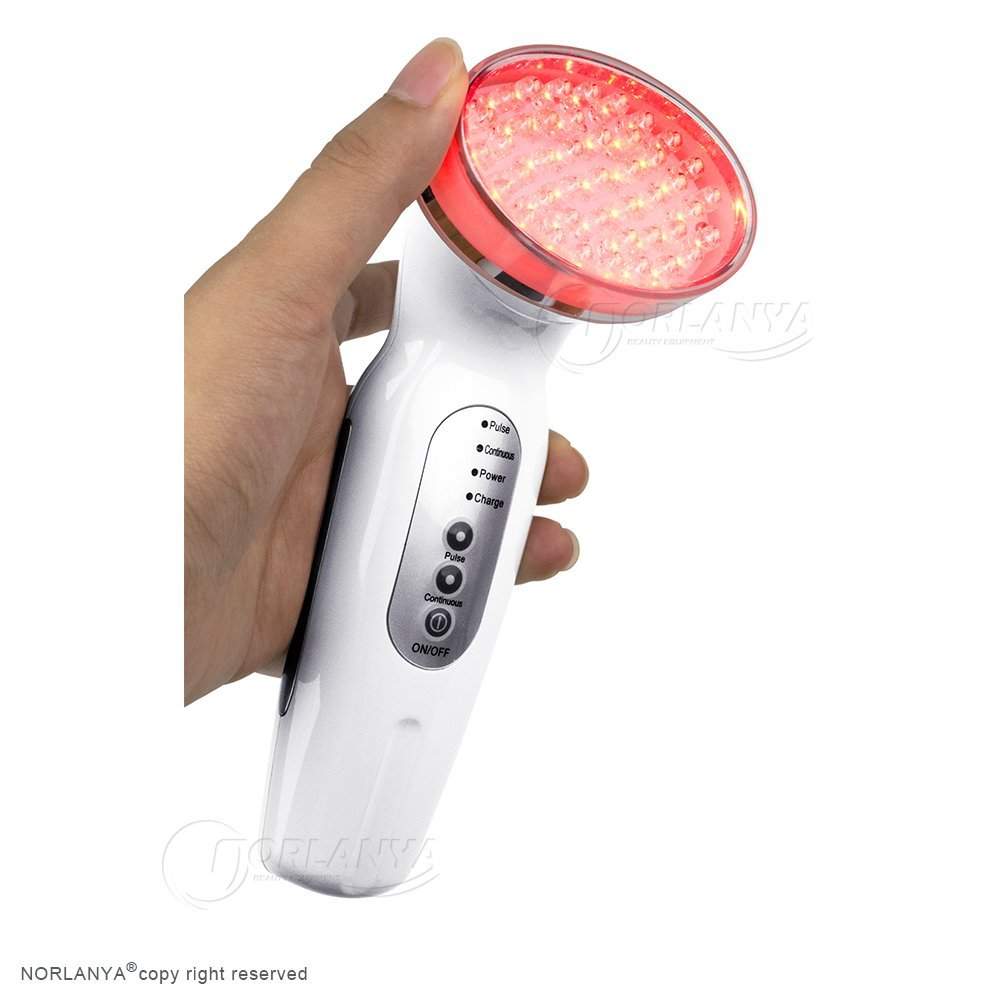 ​This device from NORLANYA has 40 LED lamps with 660 nanometer wavelength for effective photo rejuvenation, promoting collagen and elastin production, and improves skin problems. It effectively removes wrinkles and tones and firms the facial skin, making skin look younger within 8 to 10 weeks of using this device. It has both continuous and pulse photon light working modes, so you can adjust the intensity as you require. You can charge the device from computer USB port, or use the charger. Before using the device, the power cord must be unplugged; it cannot be used while charging, which is a great safety feature. When the treatment head of the devices touches your skin, the red light emission begins. As it is necessary to protect your eyes during the treatment, protective goggles are provided along with the device. A manual in English, NORLANYA gift box and service card are also included in the box. It is available on Amazon for a low price and has a positive rating. Most of the customers reported visible results within a week of using the device. The device is very user-friendly and is best recommended for red light therapy for stretch marks treatment.
---
2. Anti-Aging Red LED Light Therapy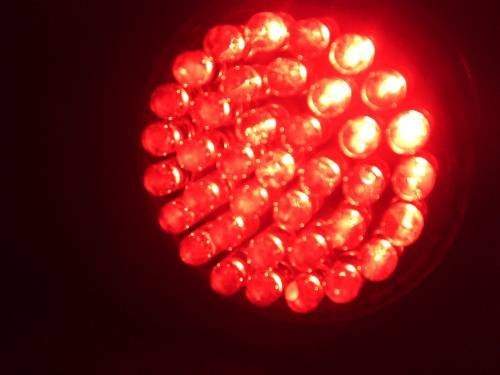 This product from Light Therapy LED with 38 super bright therapeutic Red LED lights that have 660 nm wavelength. It is a natural anti-ageing treatment device, boosts collagen production to fill in fine lines, reduce wrinkles, and make skin look firm and toned within just 30 days.
The device does not emit any harmful UV rays, and it's a bulb that fits into any standard fixture of 110 of 220 volts; you don't need to hold it against your skin. You can plug it in and relax! As your eyes need protection while using the device, a pair of goggles has been provided at no extra cost.
Less expensive than anti-ageing creams and other procedures, this treatment uses the power of your own body to heal itself. Non-invasive and without side effects, this device can be safely used in newborns, aged people and athletes alike. With daily sessions of just 15 minutes each, you can see visible results within 30 days – and it comes with a money-back guarantee. What's more, you can do it yourself – no need to depend on anyone; it is hands-free as well.
This product is available on Amazon for a low price, and customers give it a positive rating . Being a hand free product, you can completely relax while you are using the device. People who are looking for an innovative product that are safe and easy to use, Anti-Aging Red LED Light Therapy 38 LED Bulb is an ideal device for red light therapy for stretch marks
---
​Conclusion
Rather than spending hours at spas or tons of money on creams, lotions and treatments that don't provide effective relief, red light therapy for stretch marks are a much better option. It is cheaper, non-invasive, and has minimal side effects. You have several devices to choose from – and here we have presented the two best products in the market today. With these products, you can treat yourself within the privacy and comfort at your home!
See all our posts about Red Light Therapy Reviews
​Resources: https://www.healthline.com/health/stretch-marks#Overview1