Aiming for a flawless, clear, smooth, young, acne free, and radiant skin is always been our primary target. Let's face it, having a beautiful skin complexion can boost air confidence, pride, and make our appearance presentable whenever we talk to people. Keep in mind that skin care treatments and maintenance should be often available in our cabinet or desk for continuous treatment. We experienced day-to-day pollution and environmental stress in our surroundings such as when we clean, go outside, or even when we slept late. A facial remedy solution is always a mandatory beauty product to help us sustain a healthy looking skin.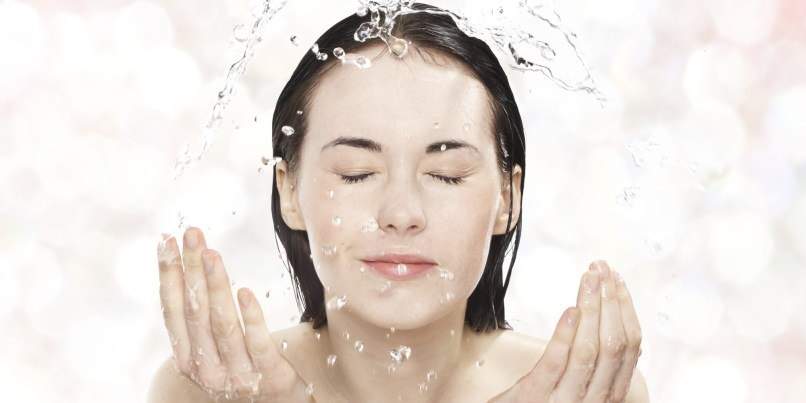 One of the best elements that aid in treating acnes including blackheads, whiteheads, oiliness, and dryness is the application of salicylic acid. it is a traditional curing solution to skin ever since and it is still a living legend skin care remedy until this contemporary generation.
>> READ MORE: Best Salicylic Acid Face Wash for Acne Reviews
How Does A Salicylic Acid Works?
Salicylic acid is a beta hydroxy acid compound element that can be associated with treating mild up to a moderate type of acne. It's primary role in dealing with acne is that, it promotes safe peeling, helps normalize the shedding of cells, unclogs the infected pores, reduce the inflammation and redness of a pimple, it produce a calming effect thus, better for those who have dry skin types, and lastly, it reduces the hyperpigmentation caused by the acne such as pimple marks.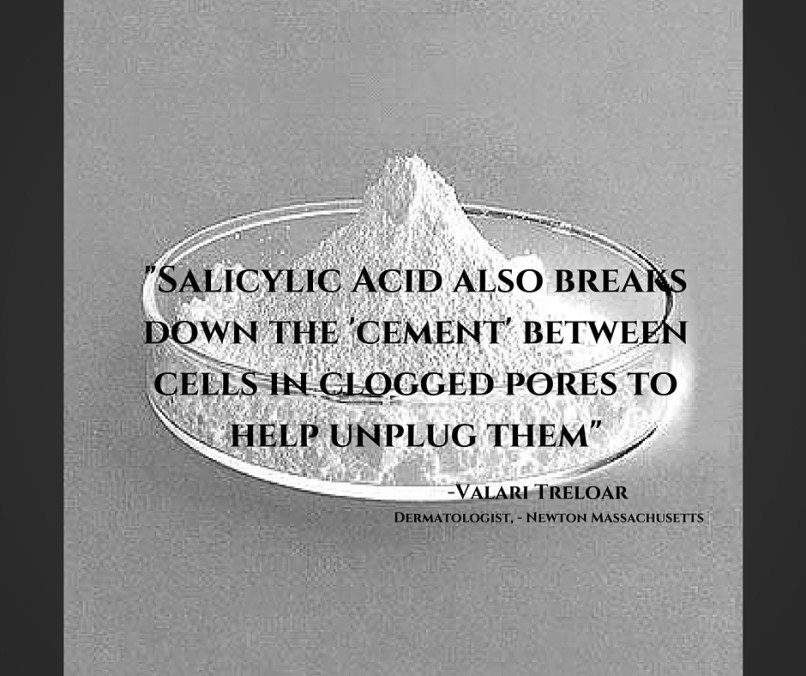 Moreover, the salicylic acid does not really affect the oil glands in producing the sebum and does not eliminate the bacteria that causes the acne.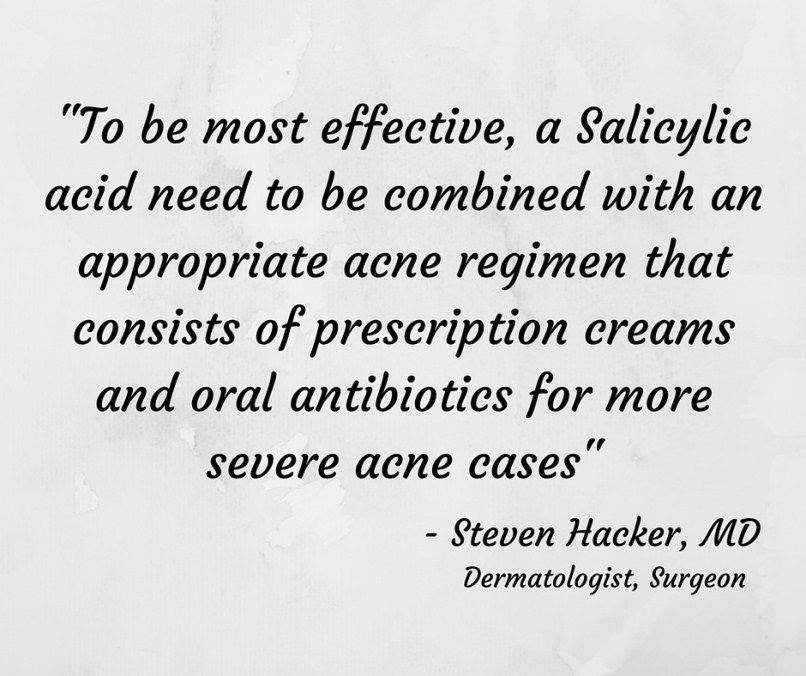 That's why it is recommended to use at least 2 to multiple products to achieve an efficient skin care solution. If you notice, most of the Asians like Koreans use several products with different skin care solutions to rejuvenate and treat the skin. the salicylic acid is proven safe to be used in combination with other acne-treating products.
Healthy Food Sources of Salicylic Acid
Salicylic acid is an FDA-approved element that usually derived and extracted from a bark of a willow tree. The source of salicylic acid is not only traceable in this particular species of tree but it may also come other sources such as vegetables, fruits, nuts, condiments, herbs, and seeds.
These particular natural sources of salicylic acid can be consumed or apply like a face mask especially for fruits and vegetables mixture. See the complete list below for your references.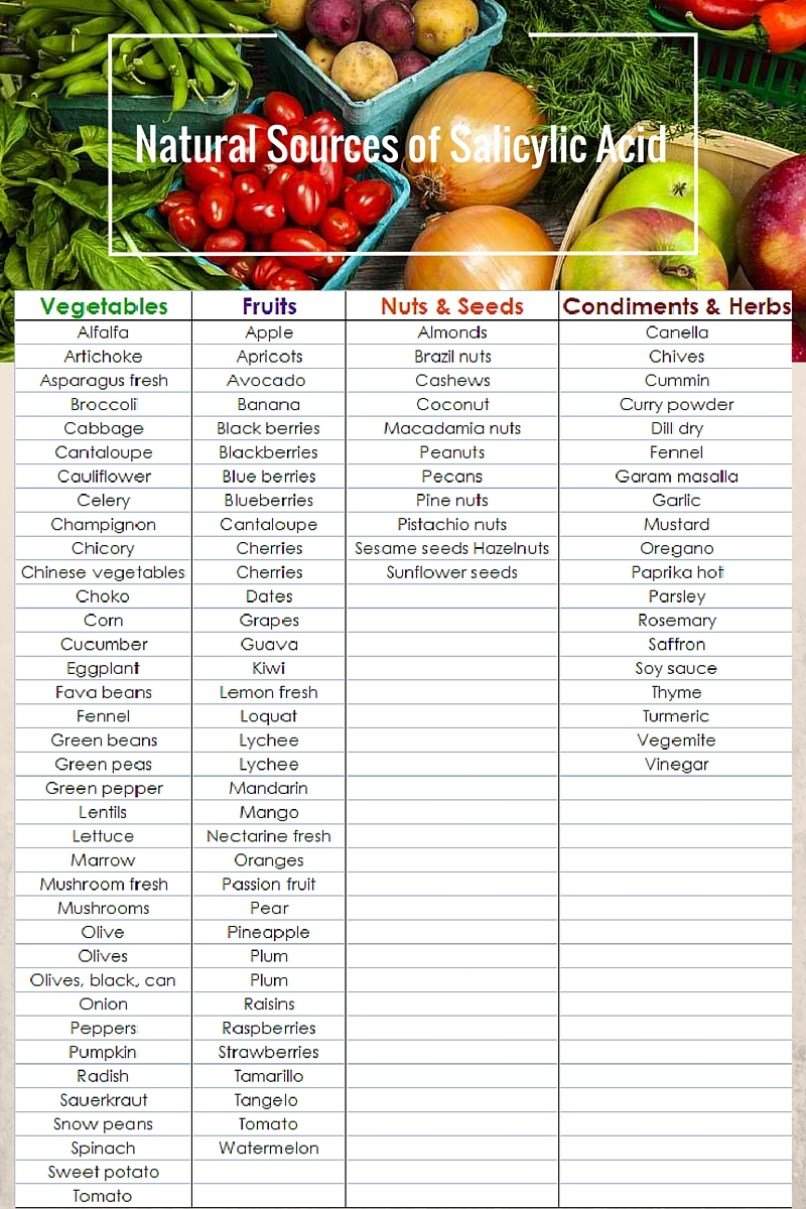 How to apply a Salicylic Acid on your face wash routine?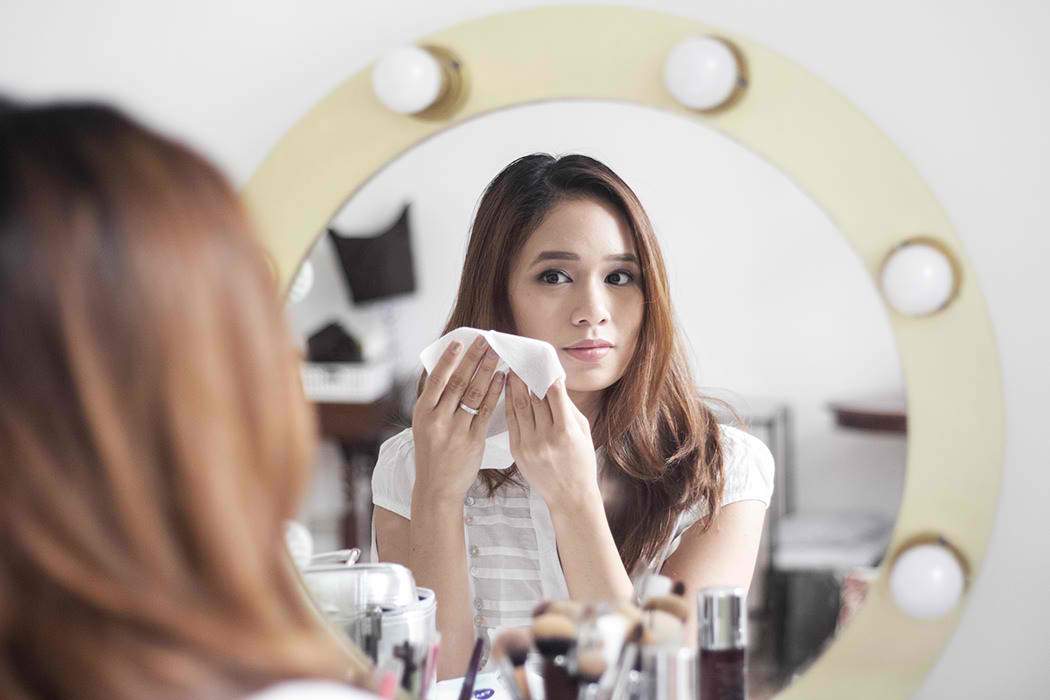 1. Before washing your face, it is advisable to clean it first with facial wipes or make-up remover oil-based/water-based solution in order to eliminate the dirt trapped on the skin. facial wipes contain salicylic acid that helps unclog dirt penetrated to the pores as the first step in the face care cleansing routine. You may choose among these best wipe products infused with salicylic acid content including:
Neutrogena Oil-Free Face Cleanser
Mustela Facial Cleansing Cloths
La Fresh Eco Beauty – Oil Free Face Cleanser
Simple Facial Cleansing Wipes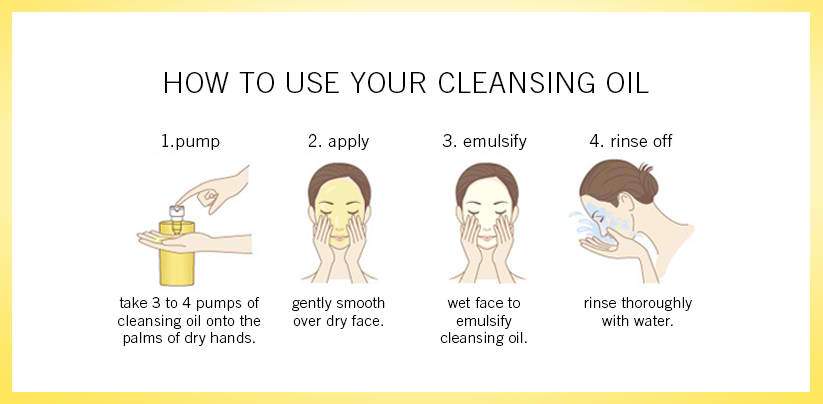 2. After wiping your face, apply a facial cleansing oil to remove the excess trapped dirt on the pores and massage it gently all over the face. You may skip this step if you have a highly sensitive skin and this is only recommended for cozy or cold weather condition countries.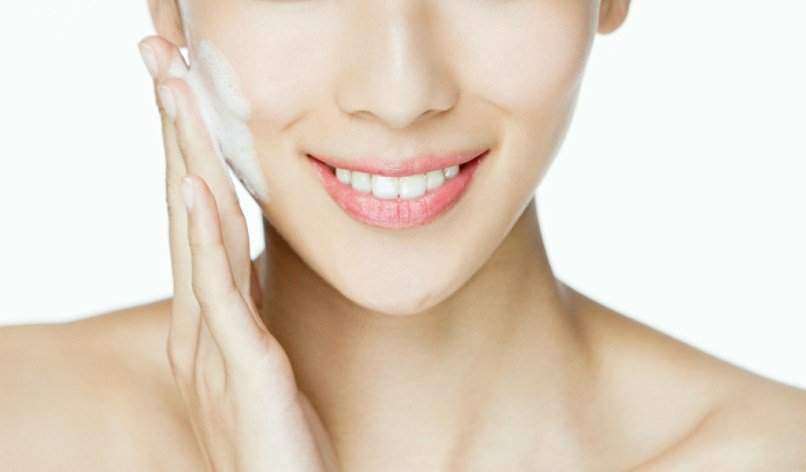 3. You may now wash your face with natural fruit extract or blended treatments as aforementioned on the table above and wash your face with over-the-counter products thereafter. A maximum of 2 minutes is enough to massage your face with soapy facial cleansers enriches with salicylic acid. You may skip the previous step and proceed with the facial cleansers if you don't have enough time to pound or blend a fruit or vegetable extract. After your facial wipe and oil cleansing routines, you may now proceed with the water and soap beauty regimen. Select among these best foaming and facial cleansers that will suit your sensitive skin.
A.C. Clinic Bee Venom Cleanser
Innisfree Anti-Trouble Lotion
Missha Speedy Solution Anti-Trouble Patches
Laneige Pore Deep Cleansing Foam
Clenziderm MD Daily Care Foaming Cleanser
Philosophy Clear Days Ahead Oil-Free
Salicylic Acne Treatment Cleanser
Aveenu Clear Complexion foaming Cleanser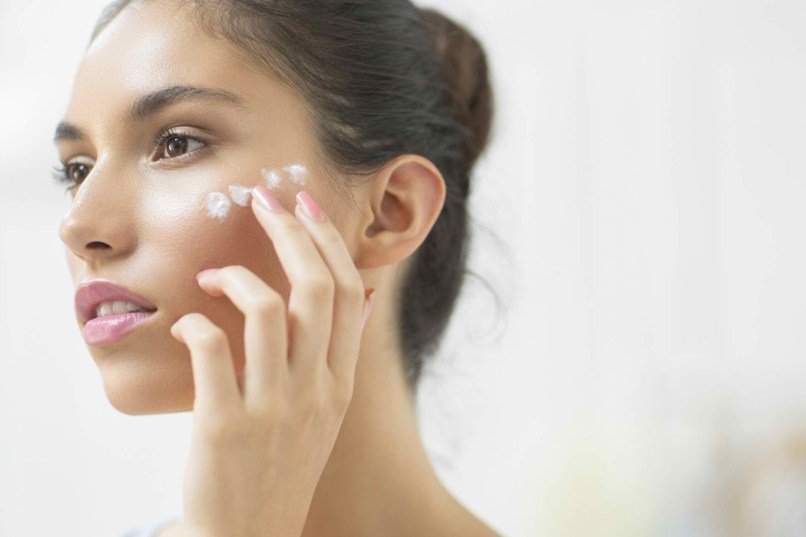 4. Use your favorite moisturizer on your face and be sure it is a hypo allergenic-based moisturizer. It is a must since too much salicylic acid may dry your skin, especially for hypersensitive skin types. As much as possible, do not put moisturizer on the affected areas because you still need to put a typical ointment on the acnes. Again, you may skip this entire step if you desired to do so.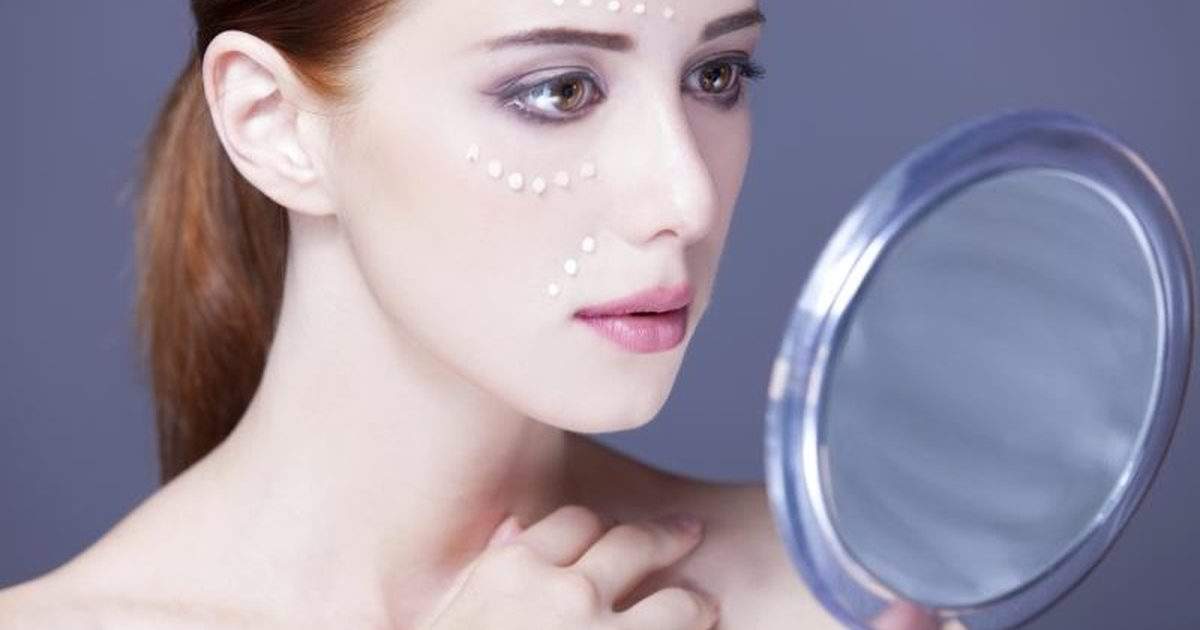 5. Apply a salicylic solution on the affected areas only so that it may not cause counter reactive effects on the healthy portion of the skin.Salicylic acid is an efficient pimple erasing skin solution that works together with the combination of beauty products such as those products that contain glycolic acid or benzoyl peroxide.In case of skin irritation occurs, reduce the amount of salicylic acid or discontinue using the product. Ask immediate consultation from a dermatologist for severe acne cases.
A Skin Advice
It is important to test the product first if it matches your skin type before continuously applying it on your face. Apply a topical test on your hand and see if it does not cause any irritations. Keep in mind to look for the expiration date of the over-the-counter beauty product or if the expiry date is not available. You may count a conservatively 3 years from the date of the manufacturing. Let's say, the skin care product does not result in irritation on the hand then you decided to apply it on the face yet after some few weeks, you saw signs of redness, inflammation, pimples, or stinginess then discontinue using the product. Consult your dermatologist just in case the skin condition becomes severe. Consider these reminders in using salicylic acid treatments.