It's time to give thanks- to retailers for slashing their prices so you can enjoy some seriously good deals. A day after Thanksgiving, when we finish stuffing ourselves with turkey and saying what we're grateful for, Black Friday sales start and give you the chance to treat yourself or your loved ones. And with Christmas holidays coming up, these insanely good offers are also a perfect opportunity to do your Christmas gift shopping and save money while you're at it. While many people associate Black Friday sales with long lines, big crowds, and overall insanity in stores across the country, you actually don't have to leave your home to reap the benefits of the nation's biggest sale event. The discounted items will be up for grabs online as well, with Black Friday 2019 sales promising to be one of the best and biggest to date. Retailers will offer lower prices on everything from household items, electronic gadgets, beauty products, and pet products- if you can think it, you can probably find it for less during Black Friday. Of course, light therapy devices are not excluded from the sales; in fact, many of the popular products we've reviewed and featured before will be up for grabs during Black Friday sales.
If you have been planning to give light therapy a go, try out laser hair removal or want to improve your beauty regimen, this is an excellent opportunity for you. Instead of paying full price for some of these items, you can save a hefty amount of money by shopping smart on Black Friday. Some of the best-selling light therapy lamps for pain relief and SAD, anti acne and anti aging light devices and much more will be available with lower prices than usual. Without having to go cheaper for a lower quality item in order to fit in for your budget, you will be able to score a pricier gadget and your wallet will still be fat after your shopping spree. A win-win situation if there ever was one!
In case you are unsure which light therapy devices are worth your money in the first place, we've prepared various buying guides and reviews on everything from choosing lamps for seasonal affective disorder to at-home tanning solutions. Check them out before your get your credit card out and end up with a product that won't be the ideal match for your unique needs and preferences. Even if you are buying for someone else, it's worth putting some time in research, as it will ensure your gift really is tailored to your loved one needs. After all, Black Friday sales are a perfect opportunity to buy everyone some nice Christmas Gifts without going bankrupt.
Whether you have a clear idea and a wishlist for you simply want to score some good deals without much research, we've got your covered when it comes to all your light therapy devices needs. Check out the list below for best deals Black Friday 2019 sales have to offer- and treat yourself.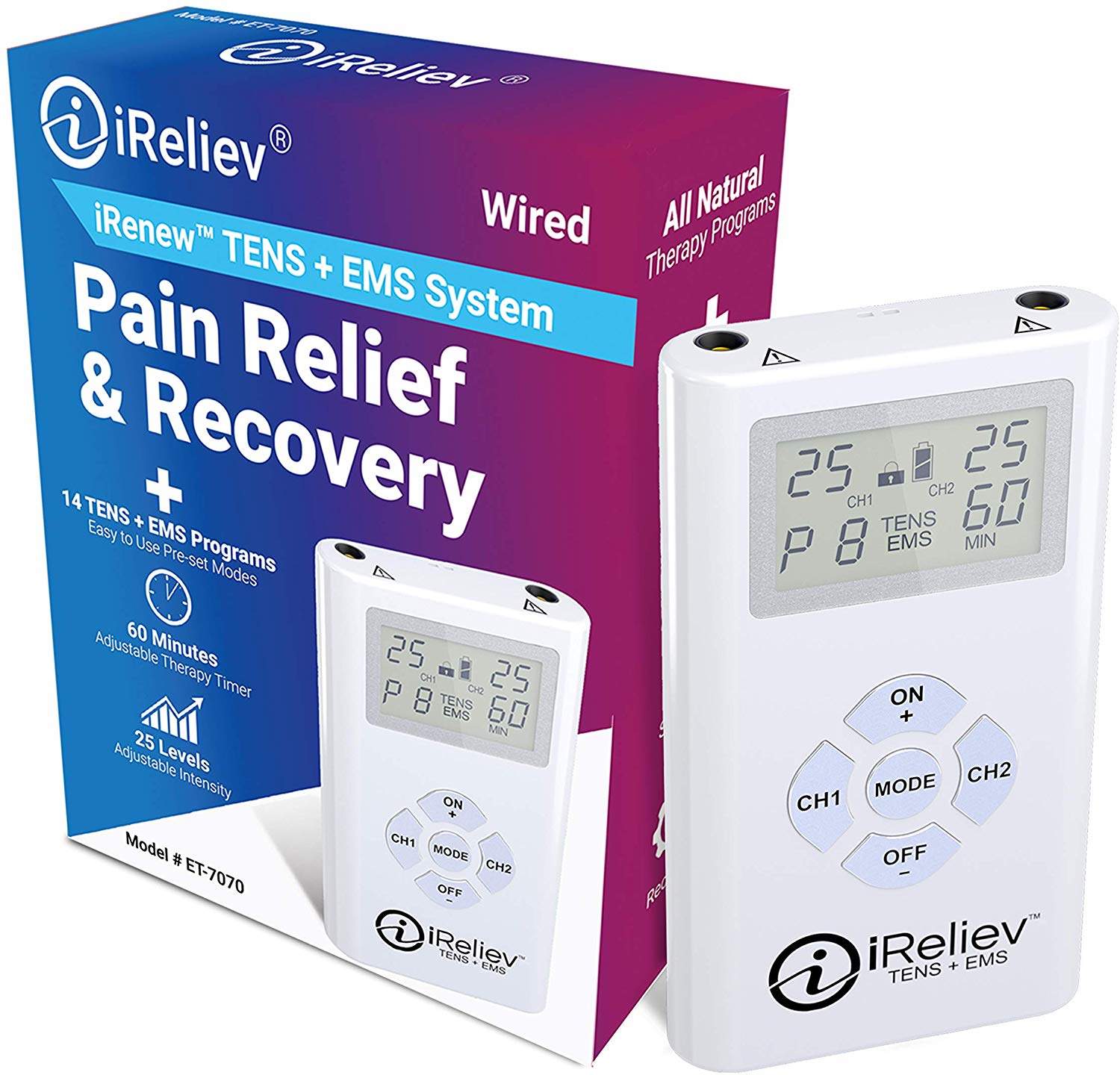 iReliev helps you relieve pain in a non-invasive way and without the use of drugs, thanks to the unique combination of two different therapy programs: TENS and EMS. TENS stands for transcutaneous electric nerve stimulation, and this process works by delivering low-voltage pulses directly to the nerves, blocking the pain receptors. EMS, or electrical muscle stimulation, speeds up your recovery by using electrical impulses to contract muscles. Easy to use, with 14 pre-set therapy modes you can use to treat pain in shoulders, back, abs, legs, and other parts of your body, iReliev is a good choice for everyone dealing with muscle pain.
---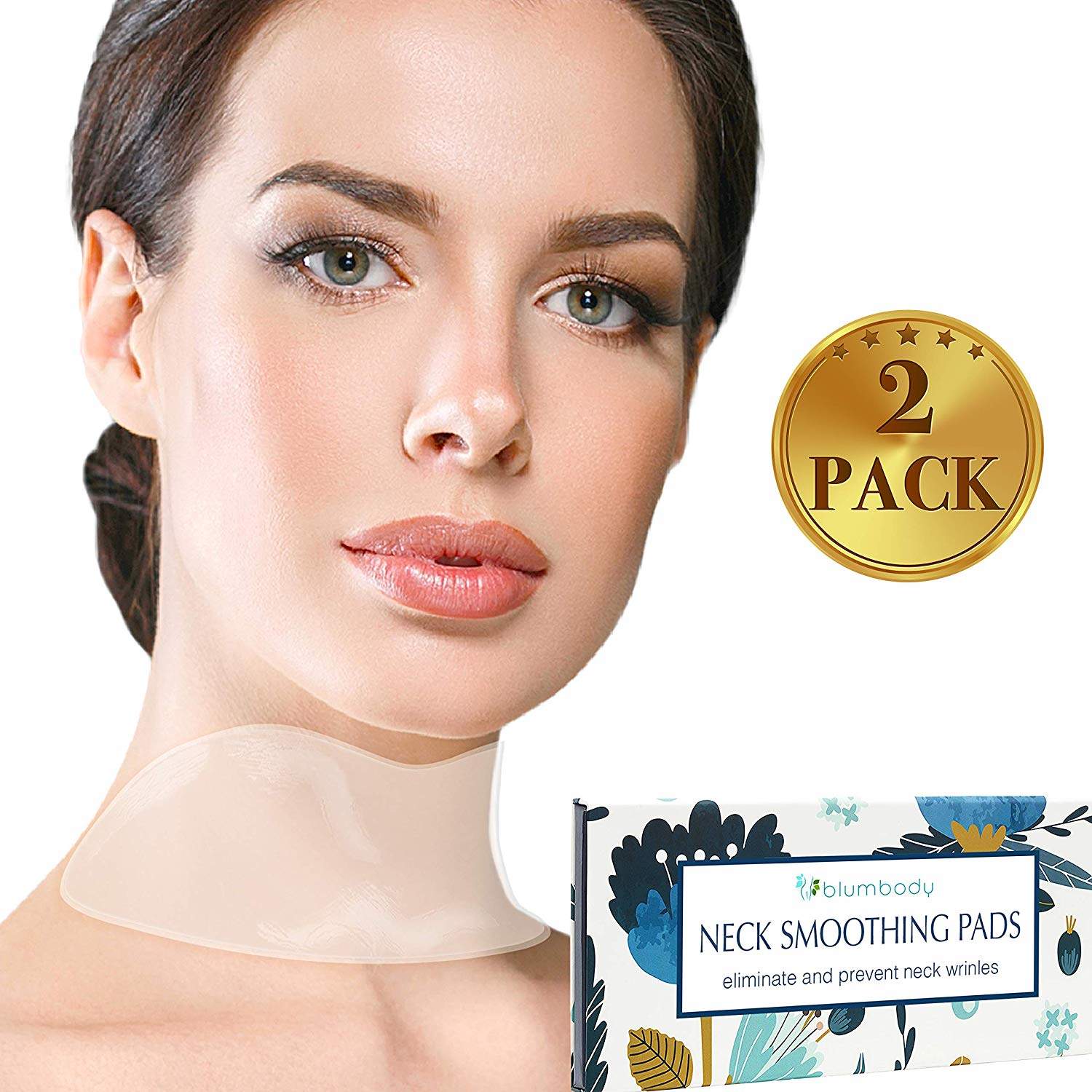 Your beauty and anti-aging routine shouldn't start and end with your face. Sensitive areas of your skin, such as your neck and chest area – décolleté – need to be nourished as well, if you want to avoid wrinkles forming and making you look older than you are. In case you already have fine lines and wrinkles on your neck, don't despair- these silicone smoothing pads help you turn back the clock and erase imperfections after one night. The moisturizing silicone improves the collagen structure while you sleep and leaves you with smooth skin in the morning, without deep wrinkles or sagginess.
---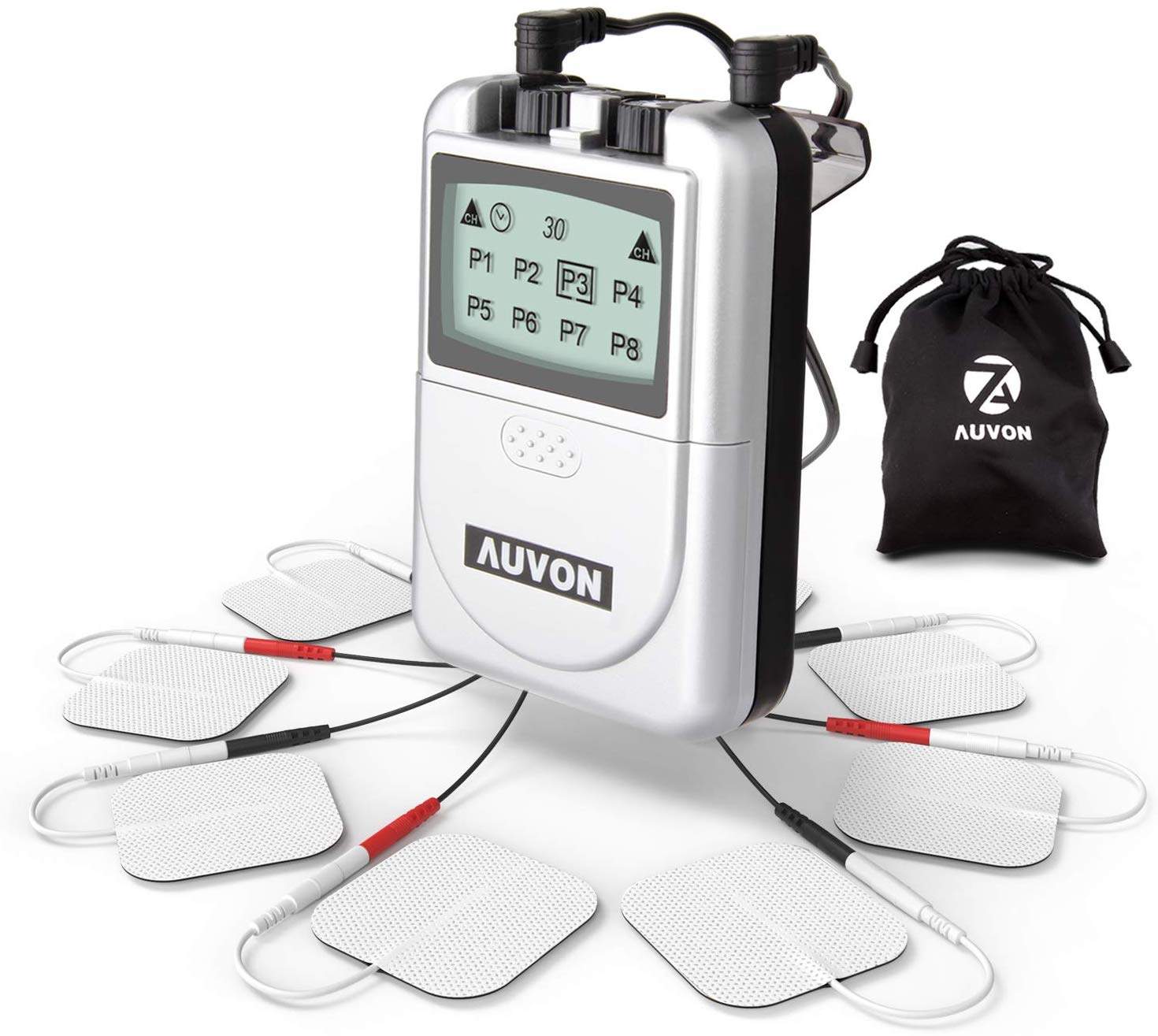 This muscle stimulator electrotherapy machine provides instant but lasting pain relief with non-invasive therapy methods. By relying on low-voltage pulses, AUVON can help you recover from a sports injury, eliminate symptoms of tennis elbow and arthritis, and relieve pain and promote healing with acute and chronic pain in knees, joints, and muscles. There are 8 pre-programmed modes of therapy to choose from, each with different pulse width and frequency for customized action and superior results. With this kind of performance and a budget-friendly price tag, it's easy to see why this TENS device is favored by many. 
---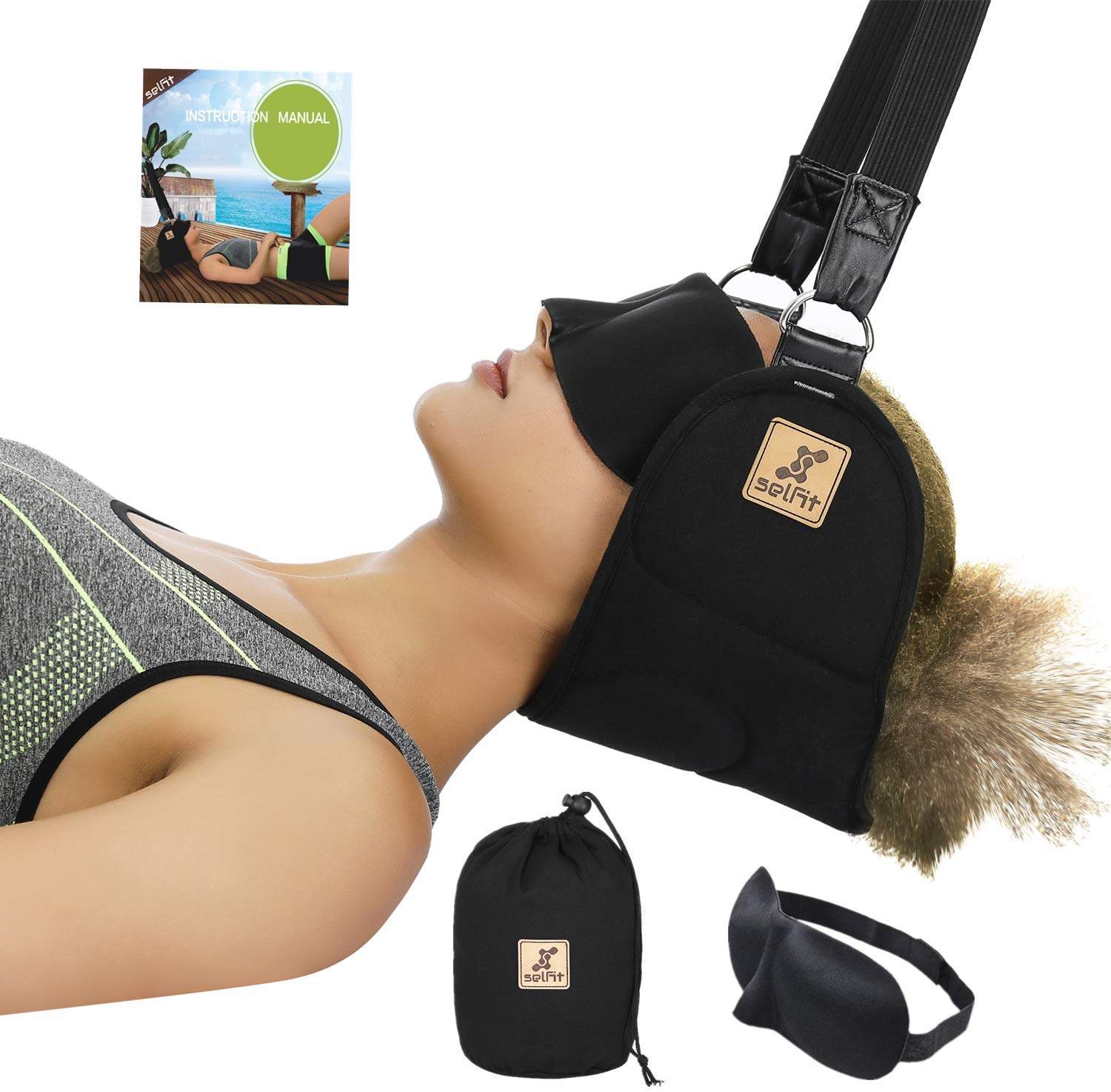 Cervical traction is extremely beneficial for anyone who suffers from chronic tension and pain in their neck, as it relieves the pressure after just a few sessions. This head hammock ensures you reap all the benefits of cervical traction in the comfort of your home, as this cleverly designed pillow gently pulls the head away from the neck to help relieve acute and chronic pain symptoms. As a result, this head hammock is particularly useful for people who work long hours in front of the computer and need an easy and effective way to relieve tension and discomfort–with just 10 minutes of daily use.
---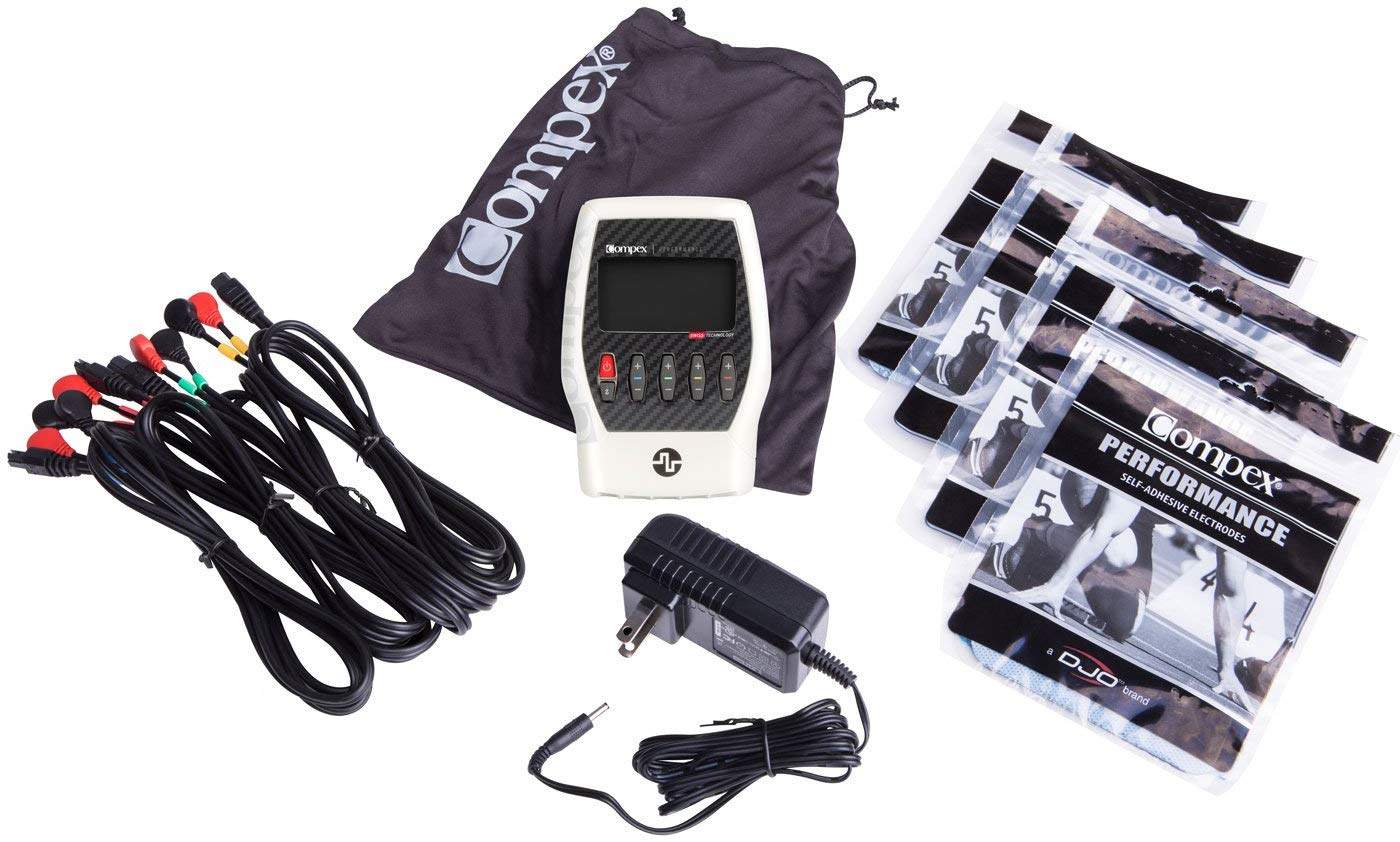 Ideal for fitness enthusiasts and active people, Compex Performance 2.0 Muscle Stimulator helps you both warm up for exercise and relieve pain in strained muscles instantly. With 6 different programs based on transcutaneous electric nerve stimulation, this compact handheld gadget can improve basic muscle endurance, increase strength and help warm up the muscles before activity, increase blood flow and lactic production for faster recovery after workouts, and soothe localized pain.
---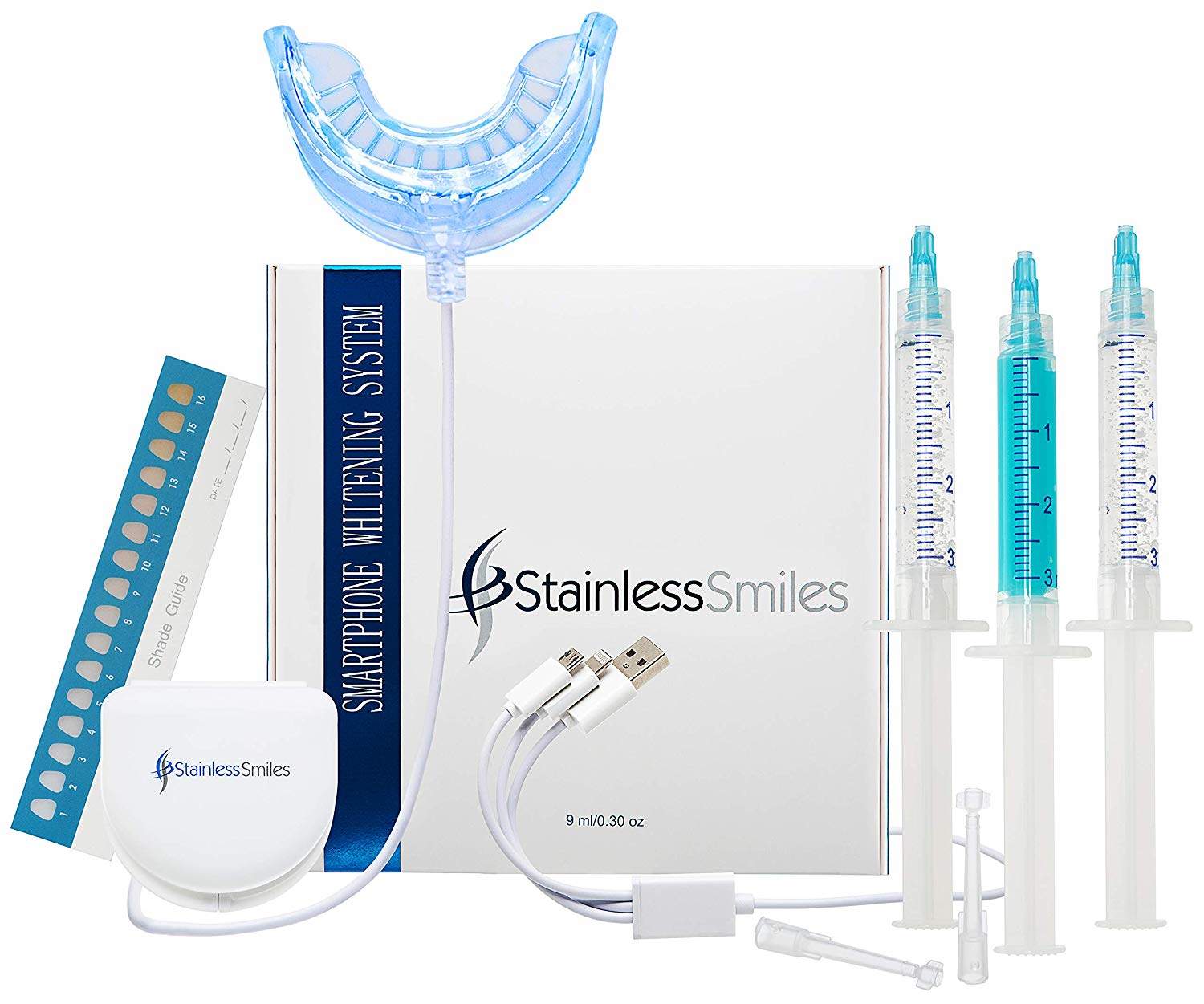 There's nothing stopping you from having a million dollar smile- with a whopping 84 percent discount, this teeth whitening kit is practically a steal for any budget range. The combination of LED technology and Carbamide Peroxide gel is potent enough to whiten your teeth up to several shades, yet gentle enough for the gums and enamel that it can be used whenever you have a big night and want those pearly whites to really shine. All it takes to have a celeb-worthy smile is a USB port and 20 minutes of your time!
---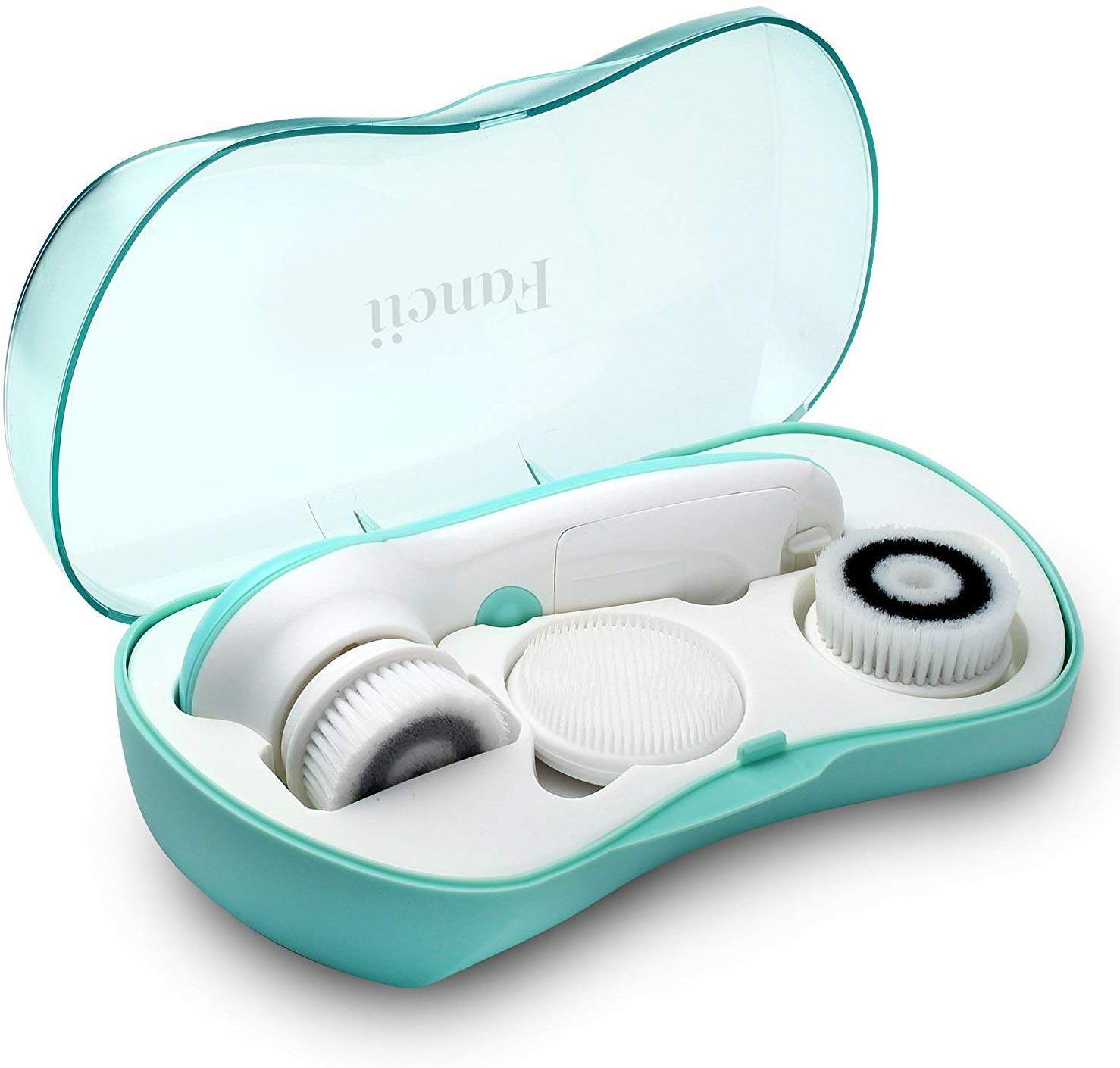 This advanced microdermabrasion scrub system will work to keep your skin in top form. The 3 different brush heads have different effects on the skin, so you'll be able to remove makeup and dirt build-up, clears blackheads and prevent acne, reduce fine lines and wrinkles, and improve overall look and texture of your skin with just one device. This microdermabrasion device is also suitable for people with sensitive skin.
---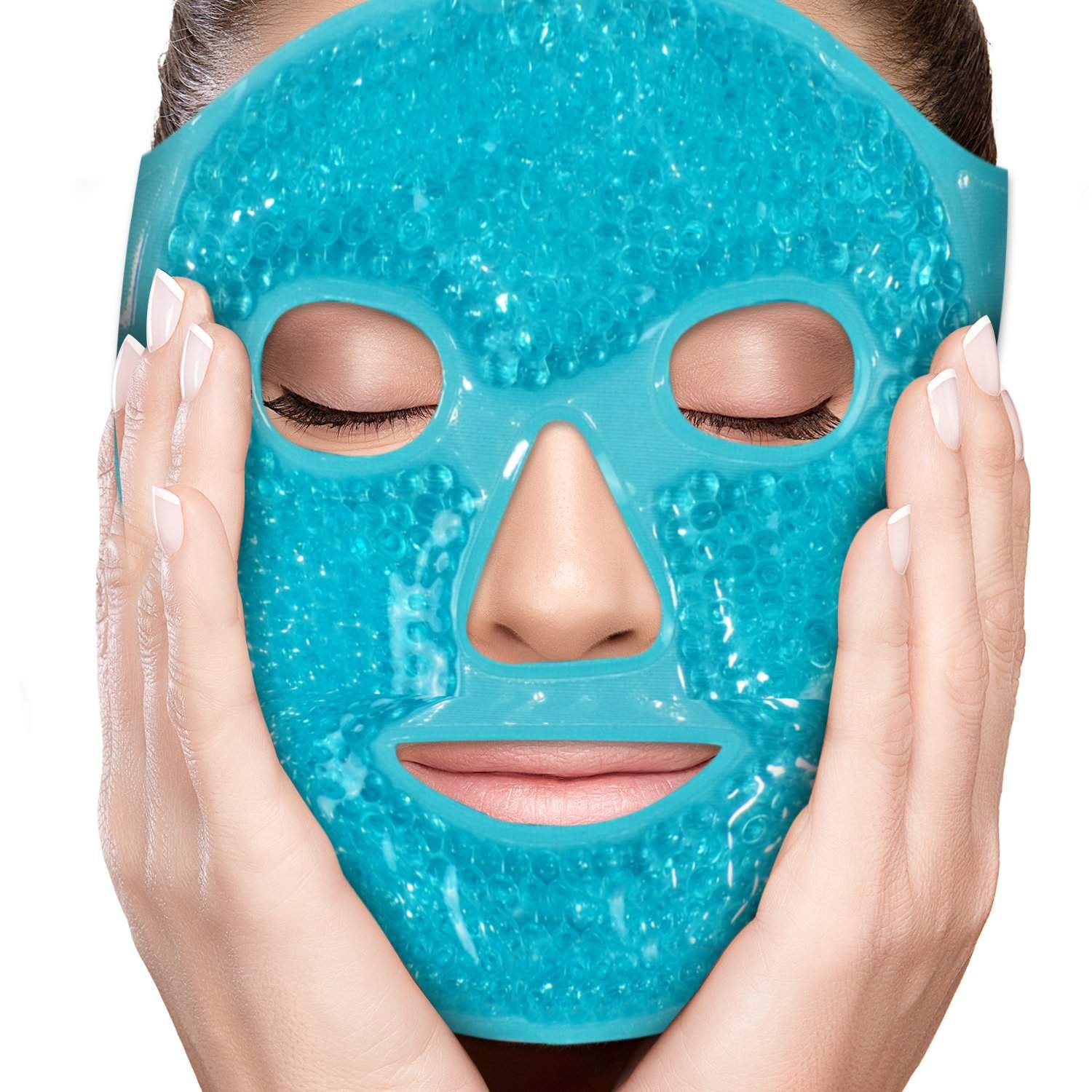 Whether you're looking for migraine relief or a way to get rid of puffy eyes, this therapeutic face mask can help you. You can either freeze it or microwave it, depending on whether you need a hot or cooling effect- different benefits with the same mask! It can relieve headaches and sinus pressure, or be used for its beautifying effects, such as to reduce in swelling and calm irritated skin. 
---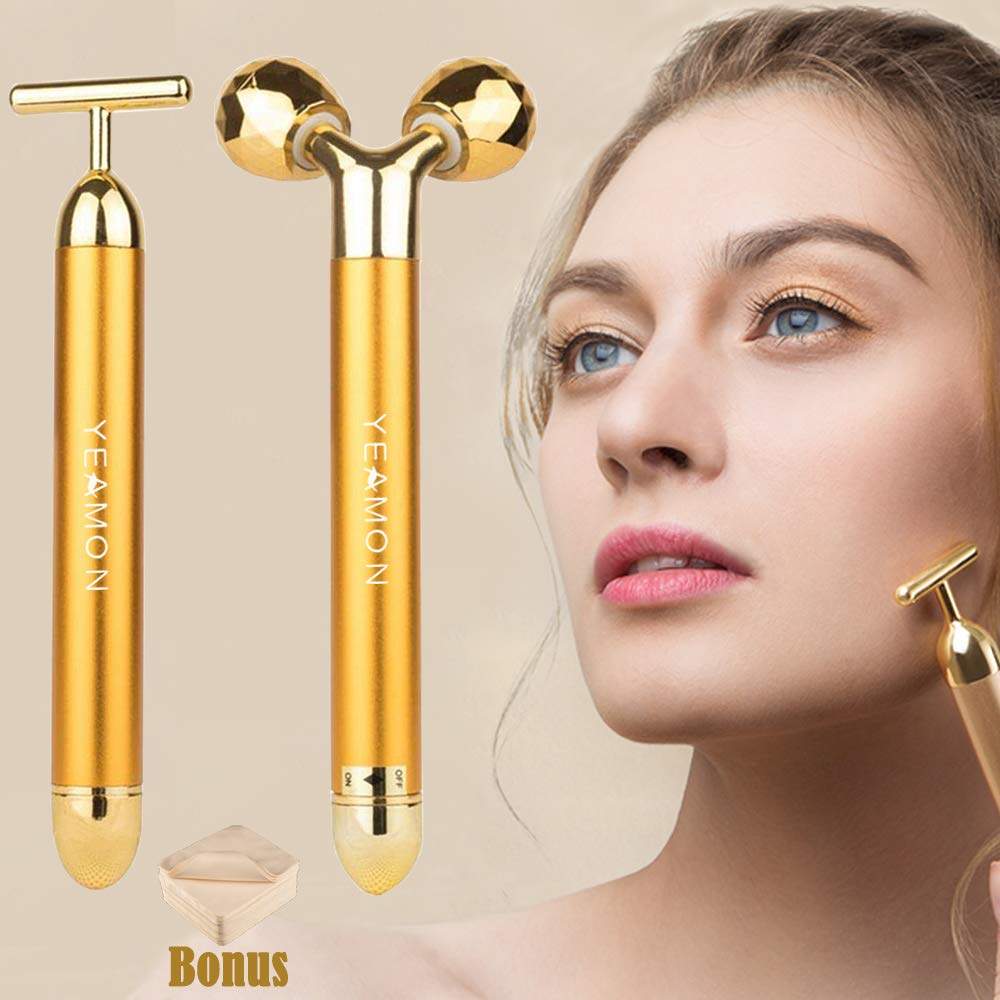 For centuries, facial massagers have been the secret to Asian beauty and youthful skin, and the rest of the world is just catching up. Beauty Bar 24k Golden Pulse Facial Massager combines the well-known benefits of facial massage with modern technologies for fast and impressive results. This revolutionary handheld tool will keep your skin radiant and wrinkle-free by employing high frequency vibration. It comes with two attachments to make sure every nook and cranny of your face and body can experience the anti-aging and skin-firming benefits of this device.
---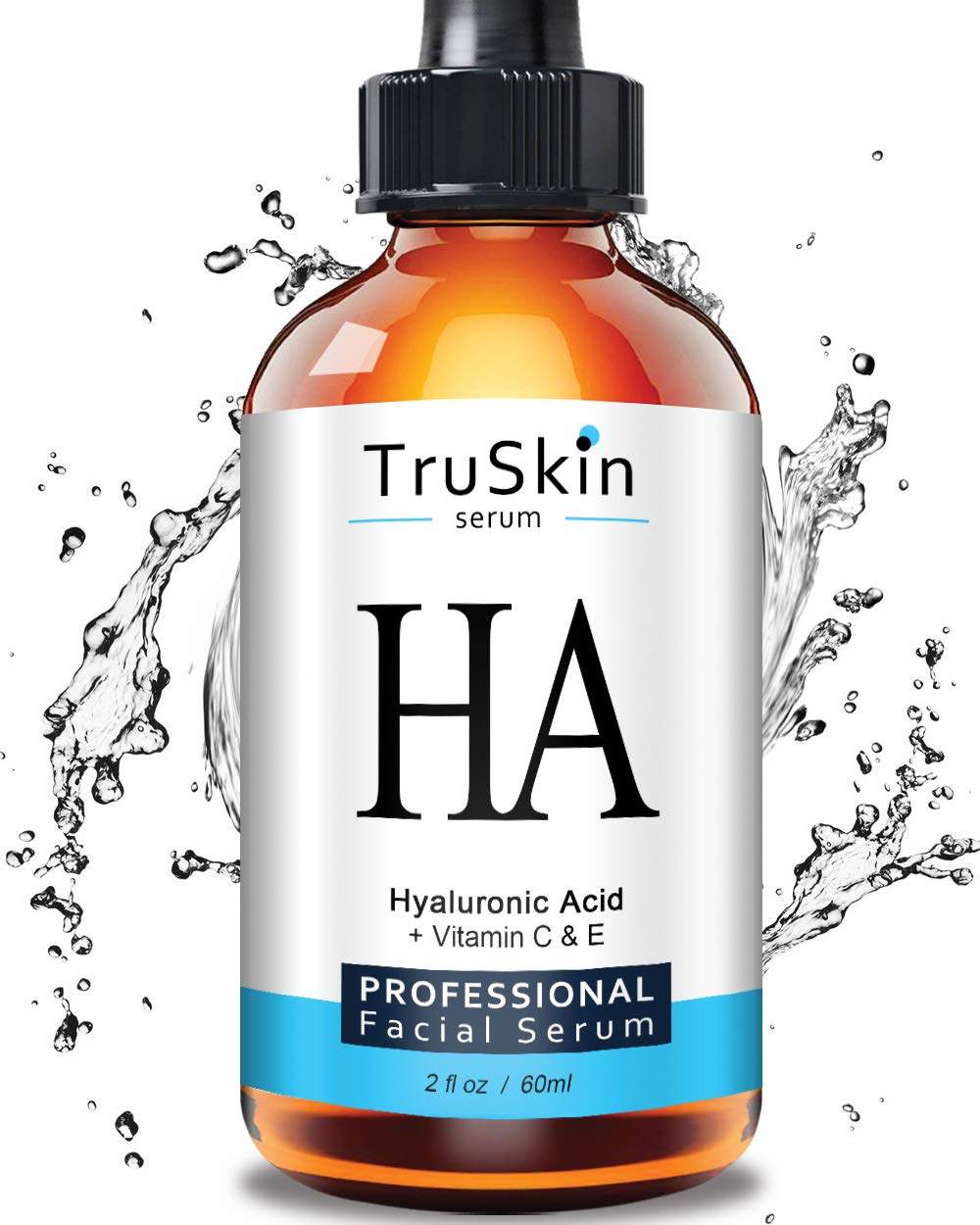 While gadgets can make a world of difference for your beauty routine, if you don't combine them with the proper products, you're likely not going to experience the full effect. This highly concentrated plant-based hyaluronic acid is a great addition to anyone's anti-age routine as it is made with the finest organic and natural ingredients to deliver professional-grade results. Fortified with vitamins E and C, this hyaluronic acid will make your complexion smooth and radiant, minimize the appearance of dark spots and fine lines, moisturize and return elasticity to your skin.