What can be better than huge sales on the items that you've wished for quite some time now? That those sales don't require you to go anywhere or stand in a line to get a good deal. That's why Cyber Monday is one of the nations' most loved sales event of the year. As the name suggests, the offers and deals are available online exclusively. All you have to do to get in on one of the biggest sales events is turn on your computer or smartphone and click away. You could be saving a lot of money, buying items you really want, and all that cozied up in your armchair, comfy with a cup of tea and a warm blanket around you. I mean, the appeal of Cyber Monday sales is quite clear. In addition to it being an effortless experience, Cyber Monday sales also have some really good deals going around. This year, retailers are hinting that their Cyber Monday discounts will be the biggest to date, and shoppers are eager to use the opportunity to buy for less. Cyber Monday 2019 deals will include everything from automotive accessories and electronics to beauty products and household items. Light therapy devices are included in the bunch, of course, and many of the most coveted light therapy lamps and devices will be up for grabs with their prices slashed down.
As Cyber Monday falls close to Christmas holiday, these online-only sales are a perfect opportunity to get your last-minute Christmas shopping done, and from the comfort of your home at that. Not only you won't have to drive around in order to find something special for everyone you care about, but your bank account won't suffer. Light therapy devices make excellent stocking stuffers (or under the tree gifts if you're willing to invest) and there's a little something for everybody. For instance, your teenage kids will appreciate an anti-acne gadget that will save them from having to endure embarrassing pimples for another year, your significant other might love a SAD lamp to help them fight away the winter blues, and your mother in law might just be impressed with pain relief light therapy device for her aching joints. Gifts such as these show you put in thought and effort into the choice, but you'll secretly know that it was also the thriftier option, since you didn't have to go over your budget to buy all those fancy gifts.
To make sure you get to do all of your Christmas shopping and still find a little something to treat yourself, we've rounded up the best of Cyber Monday deals on light therapy devices. Check what discounted items have the best performance, best prices, and best reviews all bundled up in one and get your credit card ready. Whichever of these products you choose, you can't go wrong!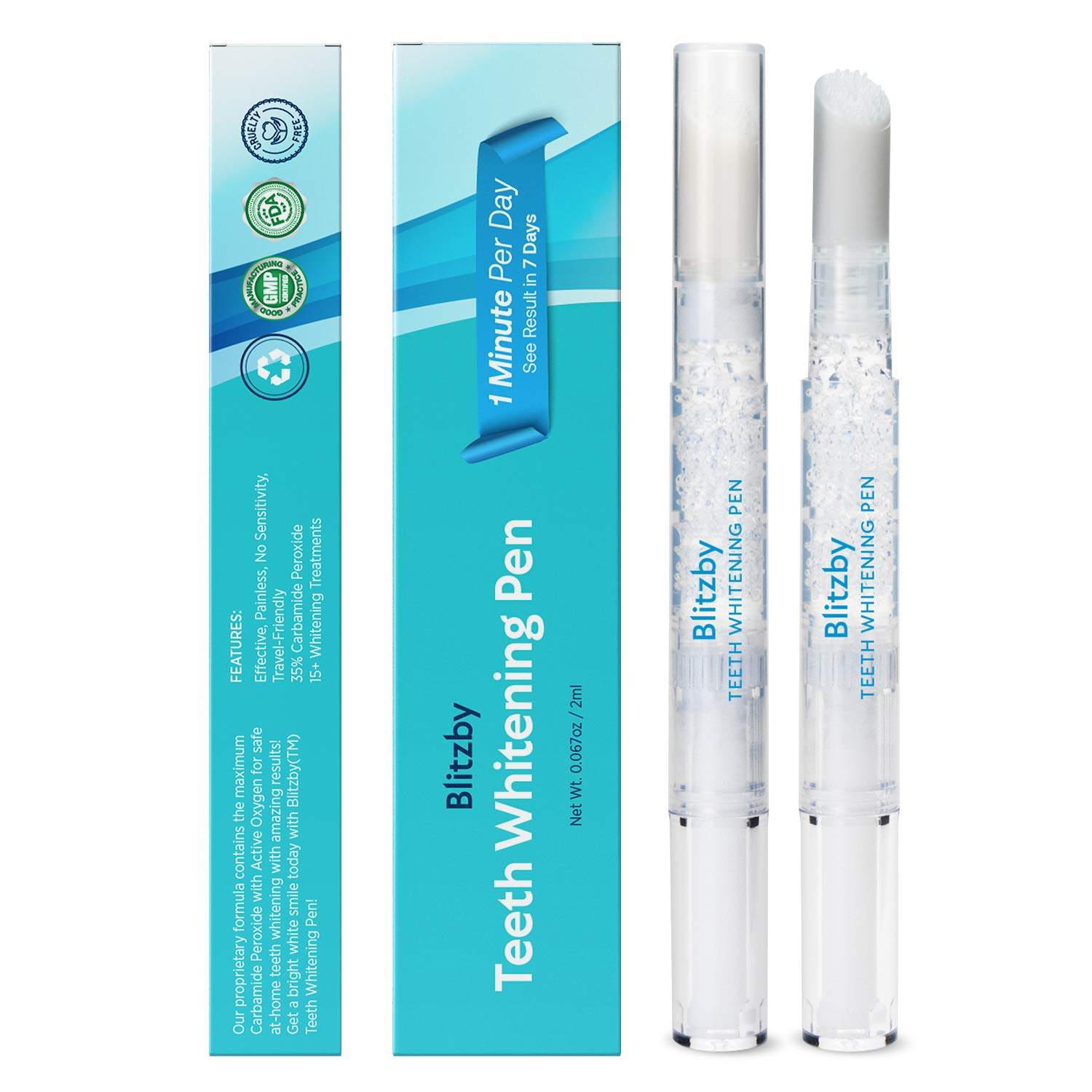 With this convenient and inexpensive teeth whitening pen, you can remove years of staining in a single session. Painless and easy to use, it works by using carbamide peroxide gel to brighten your teeth for a few shades without damaging the enamel. In fact, with consecutive use, it can make your teeth 4 to 8 shades lighter. As a result, this gentle yet effective teeth whitening pen can be used by people with sensitive teeth and gums. With 2 pens in the pack, you'll have over 30 uses, so with this impressive discount you're getting great value for money. 
---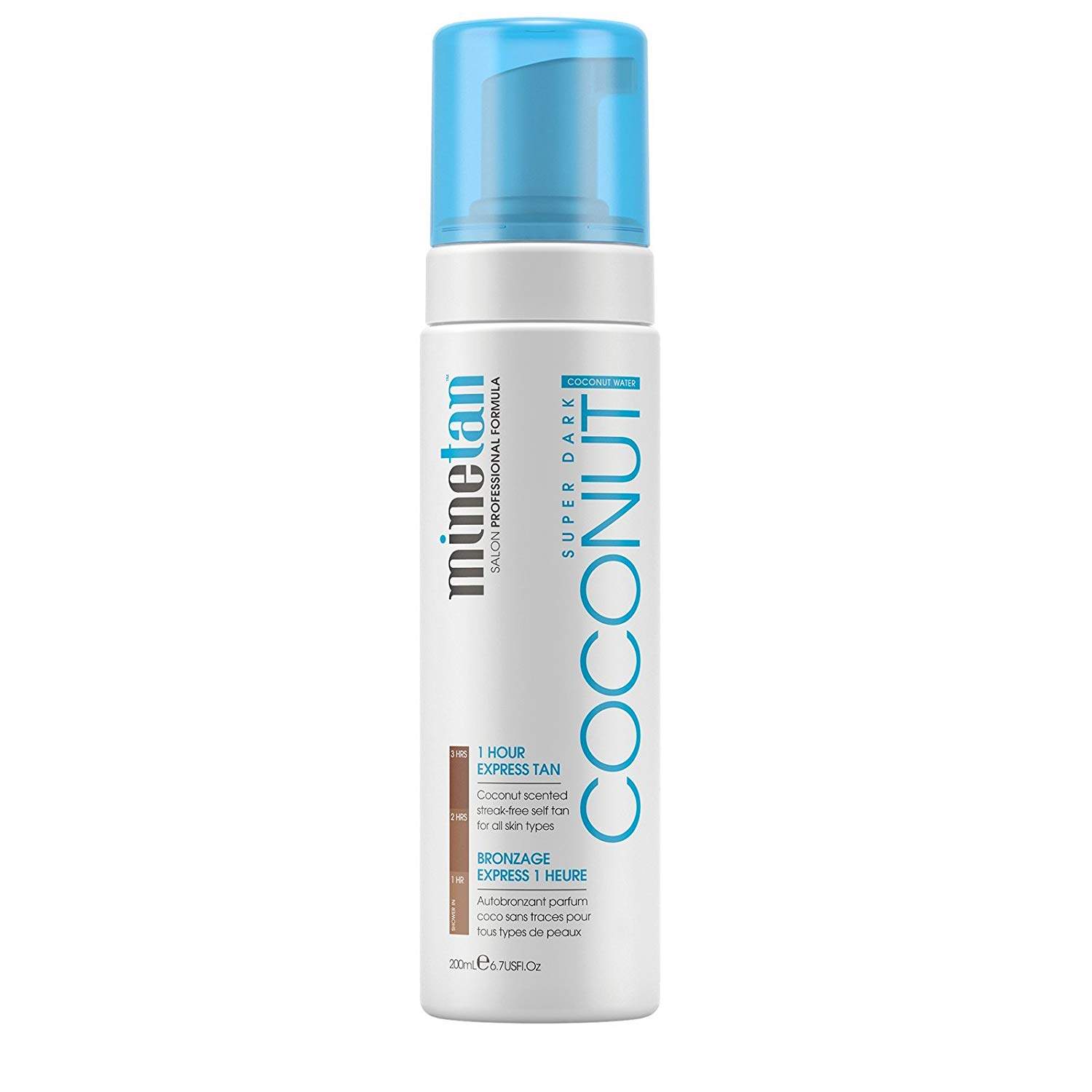 You don't have to spend hours sunbathing or spend money on tanning booths to have a sunkissed tan! This self-tanning foam is the ideal solution if you want a natural-looking bronze tan in under an hour. Made with real coconut water, this long-lasting self tanning foam is intensely hydrating and works as a natural moisturizer, although customers say that it works best on normal skin type rather on dry and flaky skin. The best part about this self-tanning product, however, is the fact that your tan won't look fake or orange–it really gives a beautiful golden brown hue.
---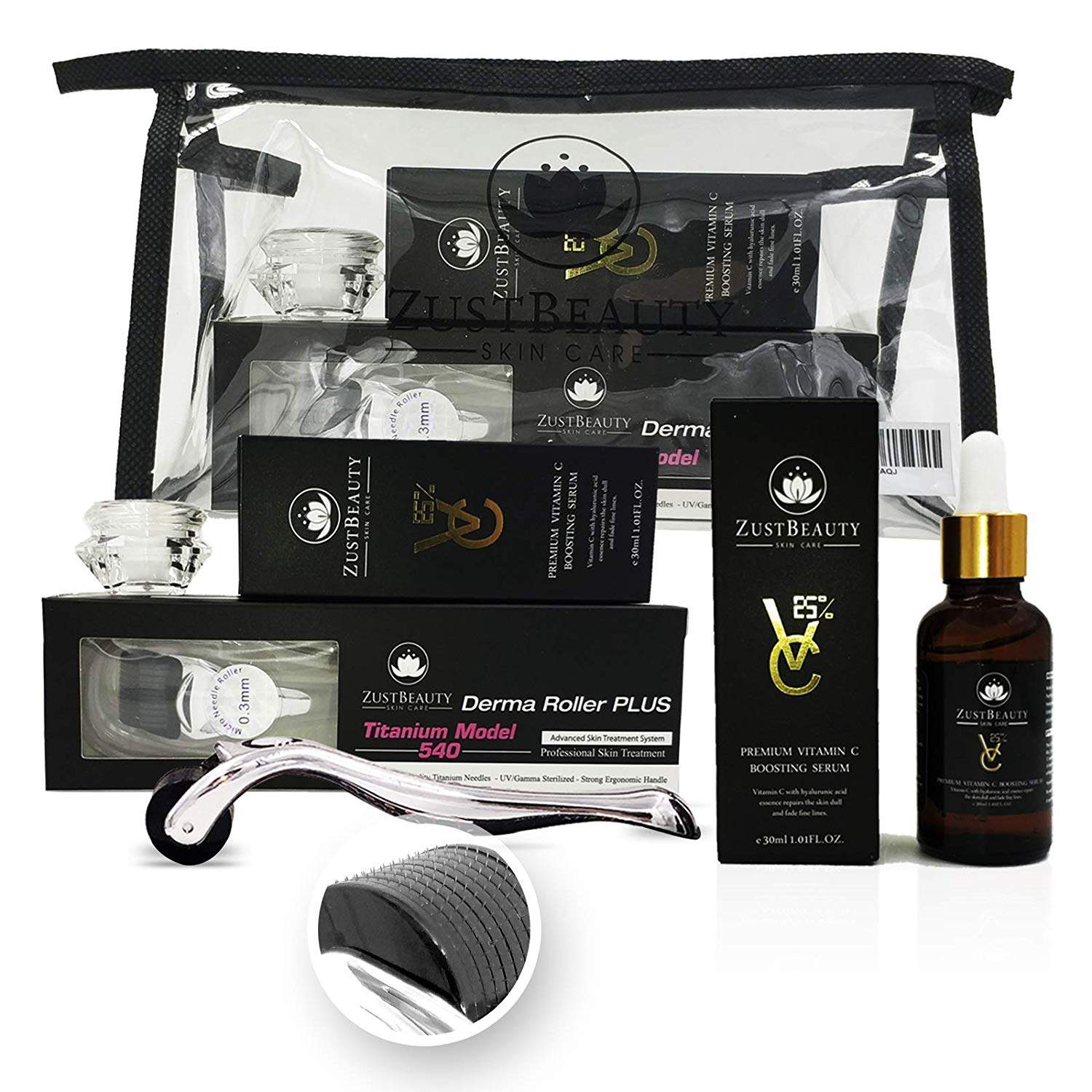 Why not use this Cyber Monday discount to treat yourself or your loved one with a beauty skincare set that gives salon-worthy results at home? With 40 percent off its original price tag, this derma roller kit is more than affordable and gives a good bang for your buck. It includes a derma skin roller (made out of stainless steel and titanium with 0.3mm tips), Hyaluronic Acid and Vitamin C serum to boost the benefits of the treatment, and Centella soothing cream for an instant calming effect. And all of that comes neatly packed in a practical transparent cosmetic bag- everything you need for an anti-age skincare routine in one place!
---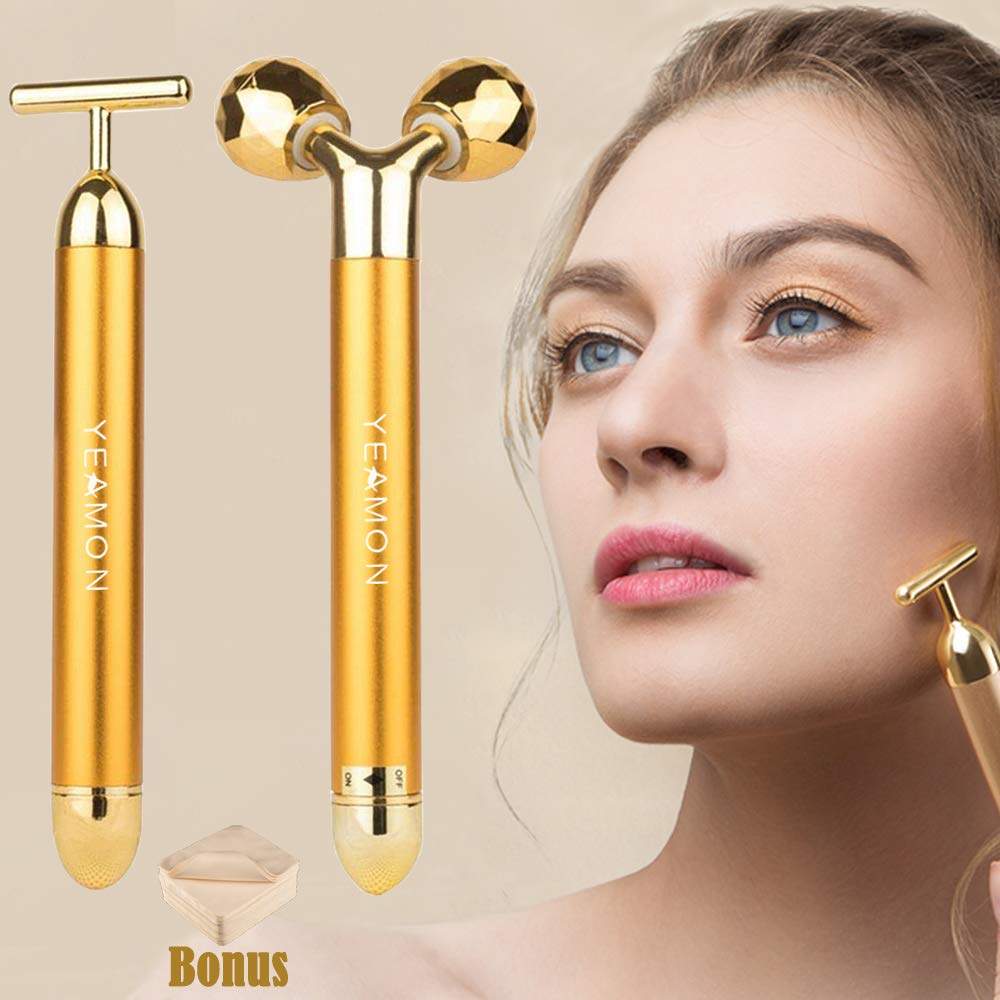 There are many benefits of facial massages, but its rejuvenating effect is by far the most common reason why people get facial massagers. They promote better blood circulation, boost collagen production, firm sagging skin and bring back a radiant glow to a tired-looking complexion. Beauty Bar 24k Golden Pulse Facial Face Massager is particularly effective owing to its combination of vibrating technology and ergonomic design. The two interchangeable tips allow you to get to all the nooks and crannies to treat fine lines and prevent new ones from forming. Powered by batteries, this facial massager is also ideal for traveling.
---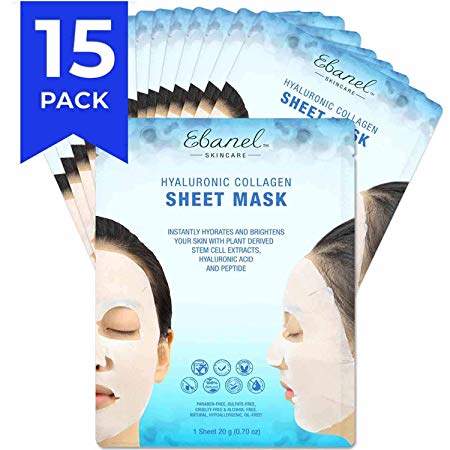 With this whopping 73 percent discount, you can get to see for yourself why Korean beauty products are so popular- but without breaking the bank! The secrets of Asian youthful skin and even complexion are secrets no more, and with the right skincare products, everyone can experience the same benefits. Ebanel Korean Collagen Facial Face Mask Sheet instantly hydrates and brightens the skin and provides a long-lasting firming effect. Alcohol-free, oil-free, and sulfate-free, this moisturizing face mask is a perfect match for dry or mature skin. To boot, the pack comes with 15 masks so you'll be set for months while saving money on this Cyber Monday deal. 
---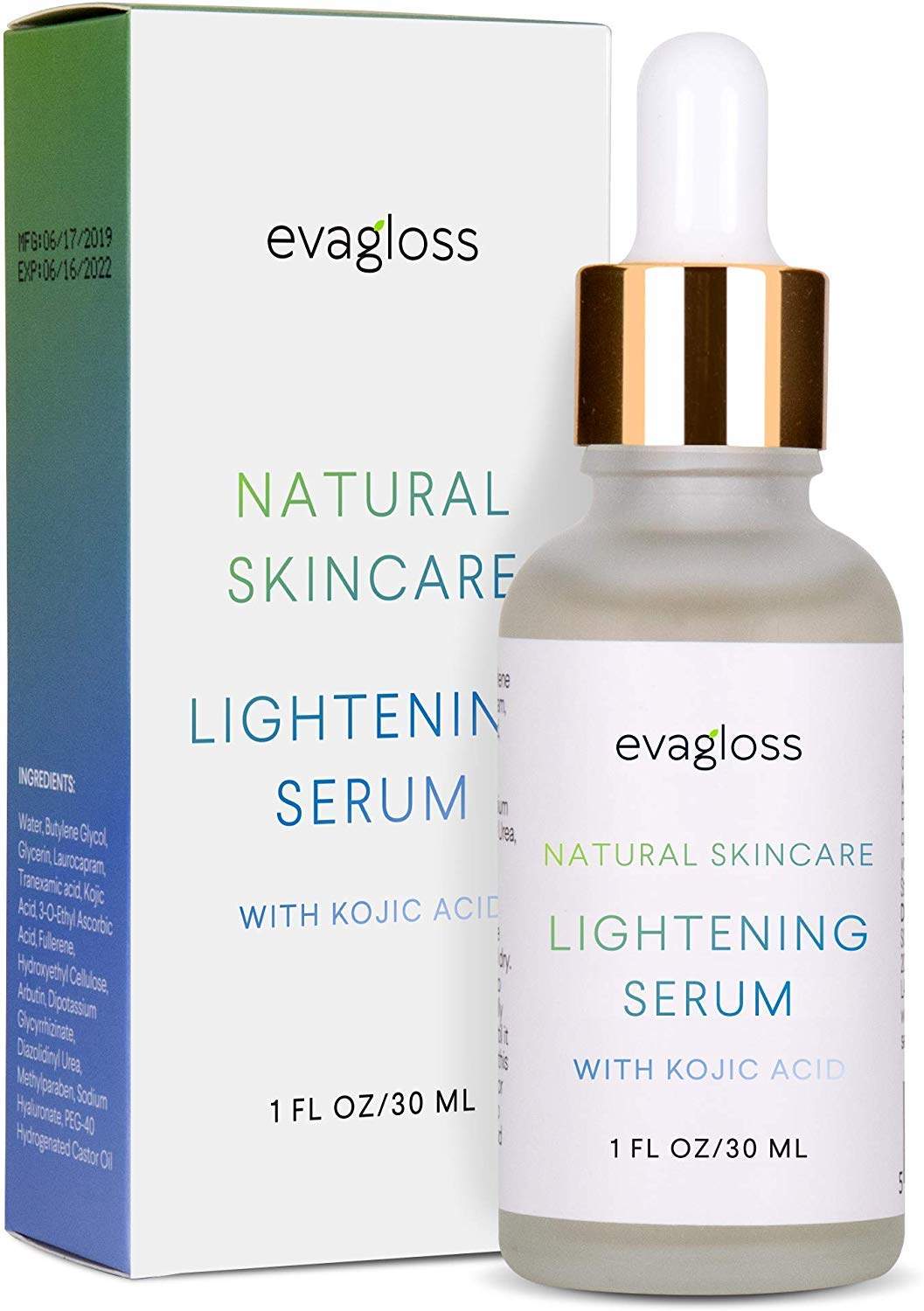 This lightening serum is made with natural ingredients, but its unique formula gives it its unparalleled potency. Ideal for treating skin imperfections such as dark spots, hyperpigmentation, acne scars, discoloration, melasma, or simply an uneven complexion, Lightening Serum with Kojic Acid is safe and gentle enough for daily use, which ensures faster results that come with consistent use. With no harsh chemicals or hydroquinone in its ingredient list, this lightening serum is also good for use on sensitive skin or intimate areas of the body. Use this crazy good offer to stock up on it, because it's guaranteed to become an instant fave after first use.
---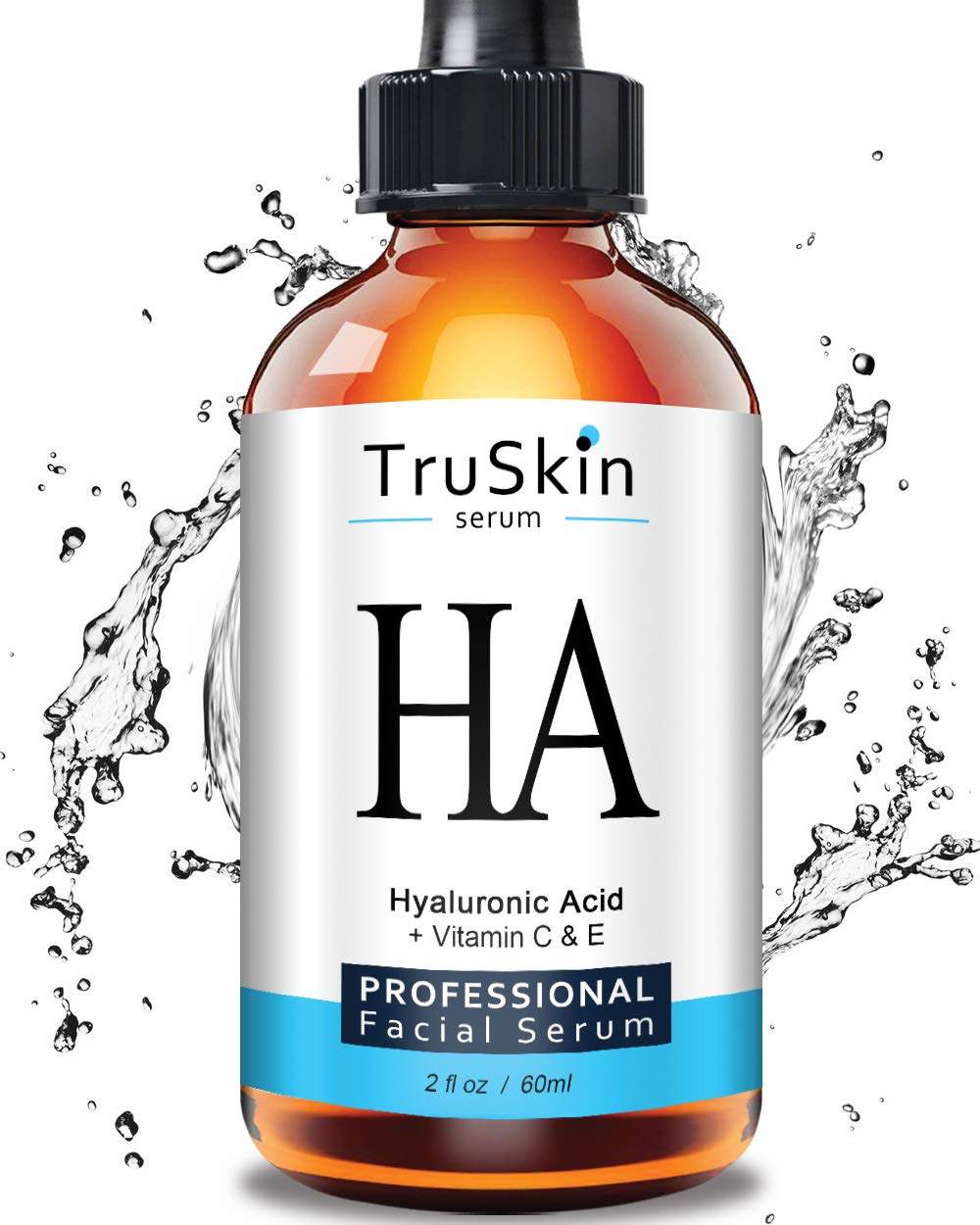 Thousands of happy customers are raving about TruSkin Naturals HA serum with good reason- this highly concentrated plant-based hyaluronic acid fortified with vitamins C and E has a stellar performance. Unlike most others, it will not leave a sticky residue on the skin, it's not comedogenic so it won't clog up your pores and cause breakouts, and it's gentle enough not to irritate sensitive skin. And not to mention the fact that the change in your skin will be very noticeable, as the potent blend of natural ingredients in this product delivers a youthful appearance, reduces puffiness and fine lines, and nourishes and protects the skin from environmental stress.
---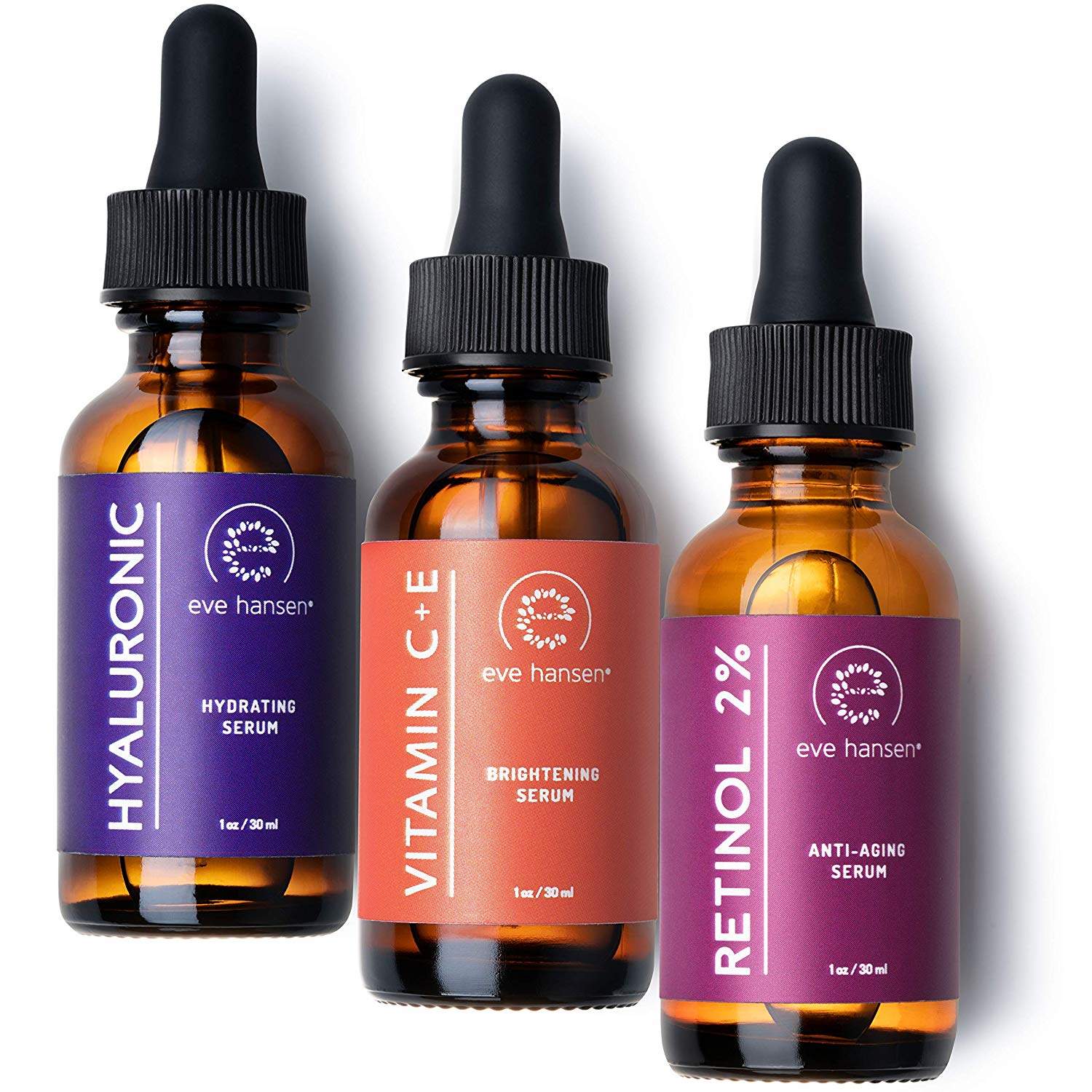 Use this hard-to-pass by Cyber Monday discount of 65 percent off to complete your skincare routine with all the products you could possibly need to turn back the clock. The set includes hyaluronic acid serum, vitamin C serum, and retinol 2% serum to offer everything a balanced anti-age skincare routine needs. Hyaluronic acid hydrates and plumps up the skin, vitamin C serum brightens the complexion and the retinol serum completely regenerates. Made in the USA with natural and organic ingredients, these serums are cruelty-free and contain no sulfates, parabens, or phthalates.