LED toning face masks are one of the latest skincare trends–and everyone from celebrities to your next-door neighbor is jumping on the bandwagon. Sure the fact you'll look like a Stormtrooper at best and Hannibal Lecter at worst might be off-putting to some, but the benefits toning masks offer far outweigh any of the downsides. You'd be hard to find a more effective non-invasive method of skin rejuvenation than light therapy, and plastic LED masks deliver highly targeted doses of colored lights to fight common skin issues from acne to wrinkles.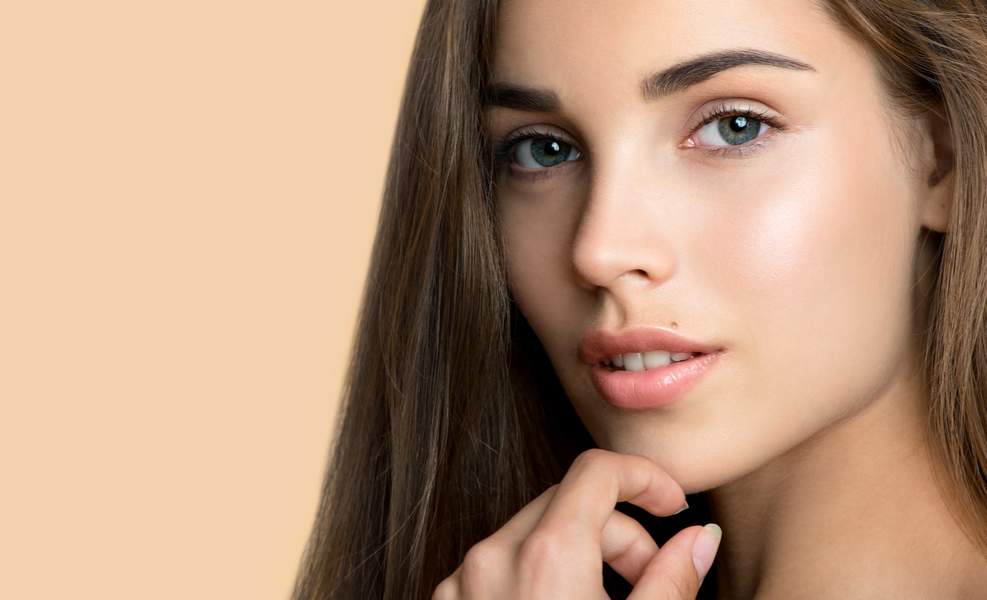 The best toning masks that use LED lights to encourage a youthful complexion and a glowing, wrinkle-free skin primarily "exploit" the potency of red light therapy to eliminate signs of aging. Red light therapy is proven to boost collagen production and circulation, as a result, improve the elasticity of the skin and offer visible results after first use. Red light masks will leave you looking radiant and plumped after the first session, and after consistent use, you'll also notice fewer wrinkles and fine lines. Of course, many of the bestselling toning masks use different types of LED therapy all combined into one, to offer a well-rounded skincare routine for anyone, whether they have issues with adult acne or scars or simply want to delay aging signs.
With celebrities such as the Kardashians and Jessica Alba crediting their flawless complexion to light therapy masks, the rising popularity of toning masks for light therapy shouldn't surprise anybody. Unfortunately, not all toning masks are up to the same standards: some really deliver on their promises while others are poor quality fakes. To help you make sure you're getting the best bang for your buck, we've rounded up ten best toning masks for LED light therapy and anti-aging effects that the market has to offer. Find your personalized choice below!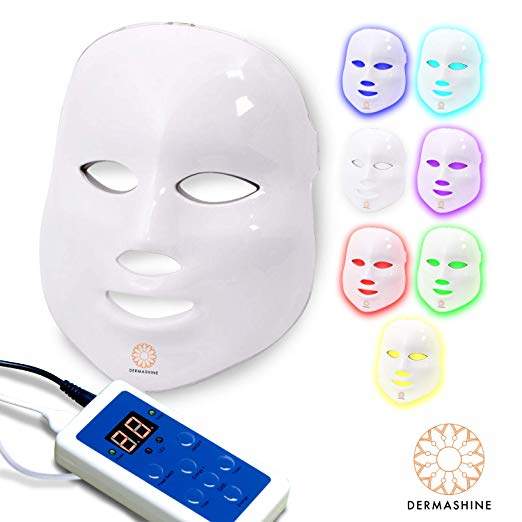 Budget-friendly, efficient, and of excellent quality, this toning mask will cover all your skincare needs. With 7 different color therapies, you can use Dermashine PRO to reduce the appearance of fine lines and sagging skin, improve pigmentation, reduce redness, promote lymphatic drainage, heal surface wounds, and so much more. The 150 LED lights that are positioned all over the face mask emit blue, light blue, red, yellow, green, purple, and white light therapy.
---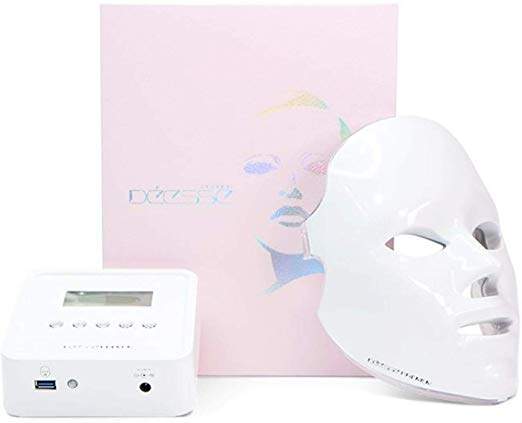 If money is not an issue, why not use the same LED mask that all the celebrities use? The Déesse Premium Led Face Mask is one of the better-kept secrets of Hollywood's A-listers who enjoy the benefits of low-level light therapy and its anti-aging effects. This exclusive toning mask offers 8 different modes of operation: anti-aging, anti-acne, detoxifying, pigmentation, rosacea, inflammatory acne, congested acne, and post-procedure mode. 
---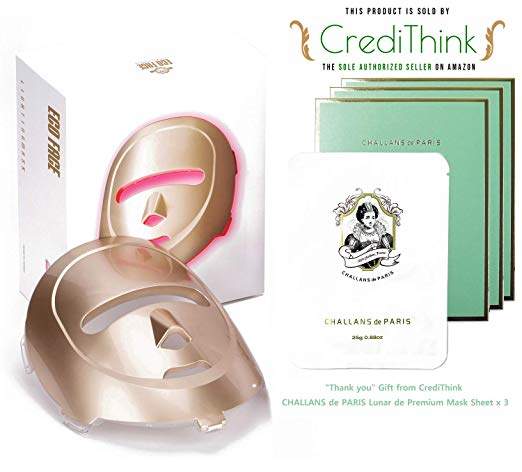 It's no secret that red light therapy is the best for toning and anti-aging effects. This powerful LED masks targets wrinkles and sagging skin and improves collagen production by using the 630nm (red) and 830nm (near-infrared) wavelength of light in its 120 bulbs. The results will be apparent after the first session! Also, the golden design of the mask is a nice touch–at least you'll look like a fancy robot while you soak up those beneficial LED lights. 
---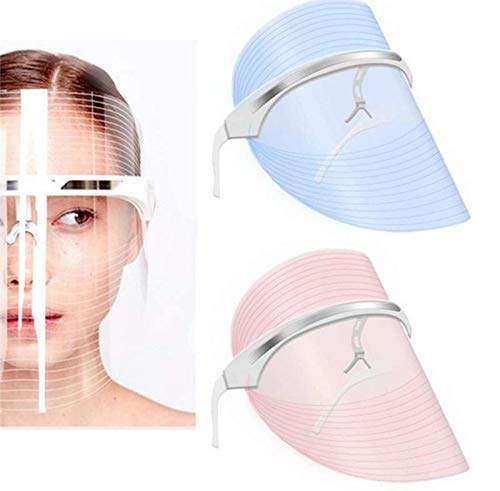 Welcome to the future–where you look 10 years younger. This futuristic-looking face shield is actually a toning mask that uses LED lights to rejuvenate your skin. The blue light therapy repairs and heals, yellow light therapy smoothes and promotes vitality, whereas the red light therapy offers proven benefits such as firming skin and boosting elasticity. To boot, this toning mask is really comfortable as it is more of a screen in front of your face rather than a face mask.
---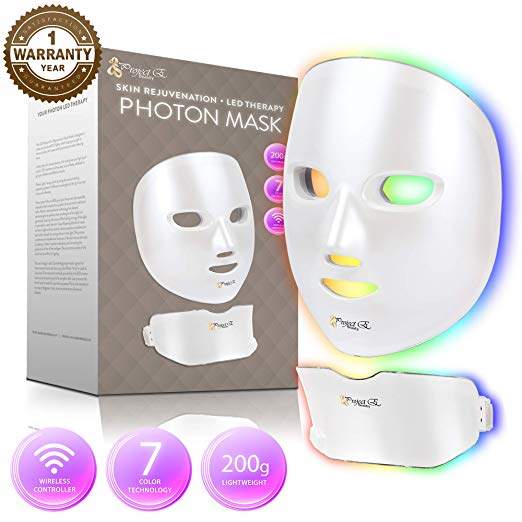 Wireless and lightweight, this toning masks uses 7 different LED color therapies to target imperfections of your skin–both on your face and your neck. The neck is often neglected in your average skincare regime, but it doesn't mean neck skin is immune to aging- quite the opposite. With this toning mask, you'll be able to improve the appearance of sagging skin and get a plump, youthful glow just after a few sessions.
---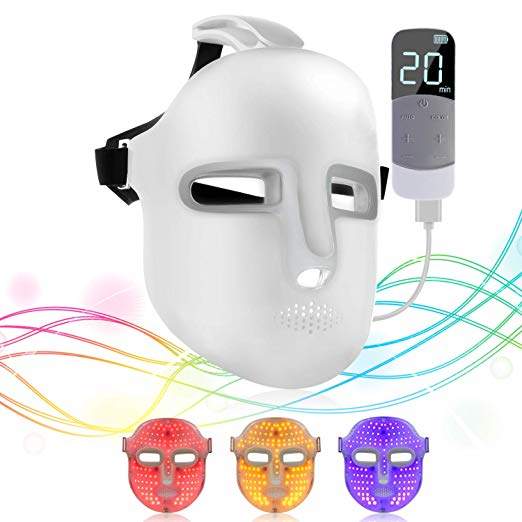 The heightened eye pads are made out of medical silicone and keep the mask elevated above your face, making for a comfortable experience without compromising on the results of LED therapy. The 3 modes of operation–red, blue, and yellow light therapy- work to battle acne and restore the youthful appearance of the skin: from shrinking pores to erasing fine lines, you'll get the perfect complexion in no time.
---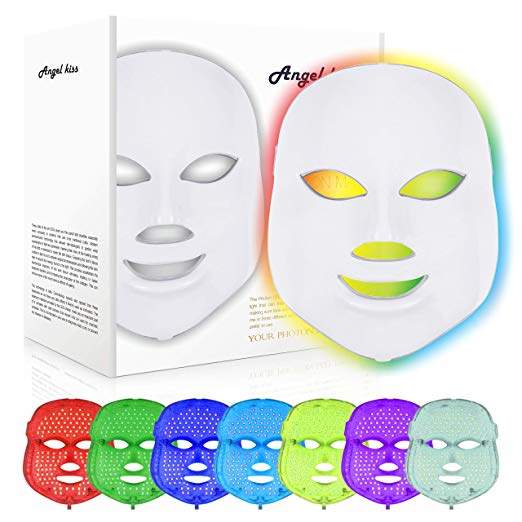 With 150 high-quality non-heat producing LED lights that work in 7 different color modes, Angel Kiss is an all-around great choice. Whether you have oily problematic skin or dry skin prone to redness, this versatile LED mask will help you balance it all out. Not to mention the amazing rejuvenating effect it has- it can literally upgrade your whole skincare routine.
---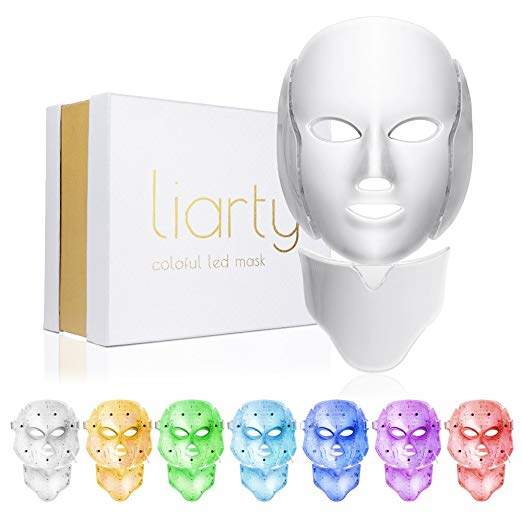 In addition to offering light therapy for both your face and neck with one purchase, LIARTY is also one of the rarer LED face masks that has adjustable mask size. Regardless if you have a petite face or need a wider scope, this toning mask has got you covered. And with 7 modes of color therapy, it can target any skin-related beauty issue you want, from freckles to wrinkles.
---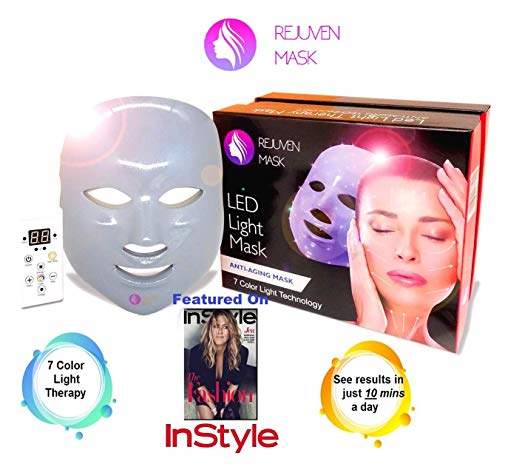 Ten minutes of relaxation each day is all it takes to shave off years from your complexion. Fine lines, wrinkles, sagging skins–this toning mask targets it all with 150 LED lights in 7 colors for different therapeutic purposes. Just lie back and let Rejuven do its magic–first results can be seen in as little as a month!