For millions of women, makeup offers them a way to cover the acne that is proving troublesome to treat. It can also be a great choice for playing with color and style, but the presence of blemishes can destroy the "natural" look that you want when you apply your makeup. This is where primer comes in!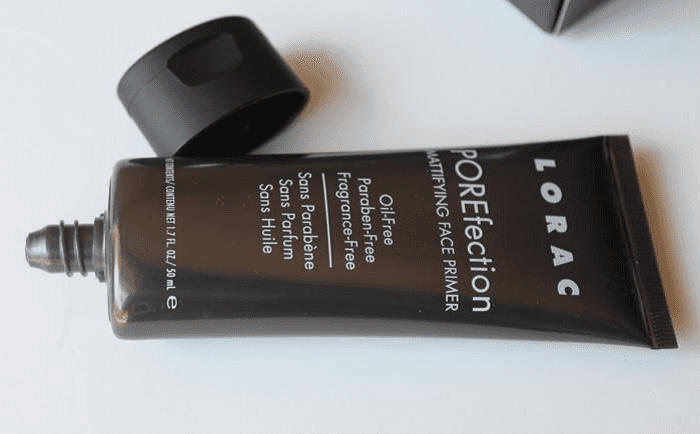 Thing to Consider
Primer is used to fill in pores and even out your skin. Because it essentially fills in these pores with an artificial substance, it can in some cases aggravate existing acne conditions, so those who are prone to breakouts already, the primer you choose should minimize the damage it causes so that you don't require more later. A good primer for acne-prone skin should:
be free of oils or other pore-clogging materials;
help to dry existing oils on the face;
offer a smooth, velvety feel after application;
prevent your oily makeups from entering the pores;
be free of alcohols, fragrances, or preservatives;
and provide some sun protection (ideally).
Affordable Primers for Acne Prone Skin
Most higher end primers will meet these expectations, so the customer should expect that their individual results may vary based on their application experience and the specific brand of the product they choose.
Bare Escentuals BareMinerals Prime Time Original Foundation Primer
For around $* for one ounce of this product, the user should be aware that a little bit goes a long way! This is especially necessary to the bottle design; while most primers use a tube, the pump function on this bottle may make it challenging to reach the last bits of the product. It's also important to realize that this primer is not designed for use with liquid foundation. Your success when it comes to this combination may vary. We recommend using a mineral-based powder foundation along with this if you do decide to cover it with makeup. This particular primer is mineral-based with soothing plant extracts and hydrating vitamins to target both rough spots, excess oil, and enlarged pores.
---
At around $* for 4 ounces, it's definitely less expensive than Bare Escentuals' primer – but does it work? 90% of users surveyed said that their makeup had stayed in place the full day, looking just as good at night as it did that morning. This is due to their patented temperature control technology that helps keep the surface of the makeup cool, preventing melting and sliding. 94% of users backed up the company's claims that their vitamin-based liquid reduced redness and diminished the appearance of fine lines. The ultra-fine mist provides a smooth surface for makeup application or natural glow, without any silicone to clog your pores.
---
LORAC POREfection Mattifying Face Primer
At 1.7 ounces for $*, it's not the cheapest primer on the market, but this is one that not only covers your acne – it also actively works to help eliminate it. This primer contains anxioxidants from vitamins A, C, and E, as well as an infusion of salicylic acid, which is one of the leading acne-treating compounds on the market. The oil-free, paraben-free, and fragrance-free product will not contribute to any existing problems, but effectively smooths the skin to minimize the appearance of pores and wrinkles. It doesn't specifically target oils already present on the skin, so you'll want to ensure you are thoroughly cleaning your face before application.
---
BECCA Ever Matte Poreless Priming Perfector
This primer boasts the ability to be applied before, after, or in place of foundation – while eliminating excess oil and resisting perspiration and humidity. BECCA has designed their product silicone-free, oil-free, fragrance-free, and alcohol-free, which makes it among the top choices in the industry. Because it can be applied over the top of your foundation, you can use it to touch-up and "blur" your makeup during the day – which can be an added benefit for those who touch their face a lot through the day. (Although we must advise that you resist touching your face unnecessarily – in addition to messing up your makeup, you are also adding extra oils to your face and preventing some of the benefits of your acne treatment.) It takes a bit more of the product to receive the desired affect, also; generally you will use a pea-sized amount for each targeted area. You must allow this product to fully dry if you will be applying makeup over the top of it.
Final Thoughts
So, which primer has earned the title of the best for acne-prone skin? Without a doubt, we recommend LORAC on this one. Of all the primers we examined, LORAC was the only one that actively treated acne problems while also providing immediate visible results. The majority of its users become loyal fans of the brand, and we think that you will, too.