The skincare, fitness, and healthcare markets are booming with new, innovative products, based on the therapeutic effects of light therapies, constituting of different spectrums of light. In comes another trusted company with a range of products.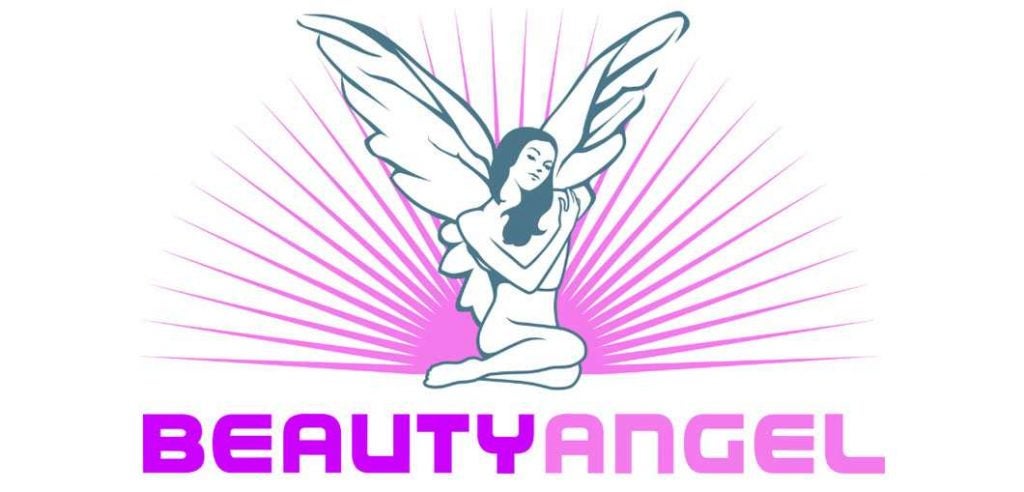 The catch here though is that these products quite different from the ones already present in the market, some use red light, some use combinations of various light wavelengths, and some combine rhythmic vibrations and movements to the benefits of light treatment. With solutions for tanning, skin aging, skin firming, toning, body pain, joint aches, muscle relaxation, and much more, Beauty Angel has got you covered.
All these products are relatively new, and we bring this ultimate review on all products of Beauty Angel to you for a better understanding of the underlying technologies, benefits and side effects. Keep reading to find out more!
Beauty Angel Products and Treatments – How Do They Work?
Beauty Angel offers you a range of six products. All of which, are exceptionally effective and a permanent solution to all your skin and body woes. The products offered are currently implemented in all high – end spas, salons, gyms, and dermatologic clinics. These are not affordable enough for one to place at their home and also require quite some professional care and attendance.
Beauty Angel ELT


Image via: Beauty-angel.eu

The next time you head towards your beauty salon for a professional skin care treatment that is high on efficacy, ask them about the Beauty Angel ELT. This product, though exclusively available at premium salons and beauty outlets, is the perfect combination of – gentle on the skin and rigorously effective. It is devoid of any UV light radiation, which means it is a 100% safe for all skin types and does not result in tanning of the skin at all.
A hanging, panel – like device, it is based on the Energizing Light Technology (ELT) – wherein, the emitted light, red and visible in this case, is absorbed by the skin and underlying collagen is stimulated and rejuvenated. Furthermore, this results in reduction and gradual elimination of fine lines, wrinkles, and acne, working on anti – aging reversal. It accelerates the self –healing process and power of the body to give you firm, naturally radiant skin.
Beauty Light & Sunlight

Nothing out there can blend the positive benefits of natural sunlight with those of light therapy better than this product from Beauty Angel. This product that resembles a tanning bed offers you a range of options, tanning being one of the many. Different modes are available – 'pure beauty', 'beauty & sun', 'sun & beauty'. The 'Beauty Select' feature of the device helps select one of the aforementioned possibilities.
Pure beauty mode exposes your body to the ever – beneficial red light therapy which penetrates the skin to firm the skin by stimulating the building – up of collagen. UV lamps are turned off in this mode so that you can enjoy pure beauty without tanning. Beauty & Sun mode combines the fruitful results of red light and natural sunlight in order to benefit the body from the natural stimulation and pro – effects of natural light. The Sun & Beauty mode lets the body tan by exposing it to UV and natural sunlight followed by a beauty (red light therapy) session. Your skin will feel fresh, golden, and pleasantly refreshed. Enjoy the pure pleasure of relaxation with this product from Beauty Angel which comes with in – built sensors that help prevent sunburns.

Whole Body Relaxation

This product is the ultimate definition of full body relaxation and rejuvenation. Lie on this bed with your eyes closed and enjoy a few minutes of red light therapy and its therapeutic benefits. This product treats your entire body with care and exposes it to the red light emissions so that you can get rid of fine lines, marks, wrinkles, pains from your entire body. All at once! Listen to your favorite music while lying down in this. The absence of UV radiations makes it suitable for all skin types and all ages as well, dwell in comfort and care.
Beauty Angel RVT 30 Reviews – Vibra Shape

The Beauty Angel RVT 30 has become the most popular product from the house of Beauty Angel, thanks to its altogether different and unique features. This product is shaped like a private shower room and provides one with a shower of red light. This innovative product can be found housed in gyms, salons, and spas which works wonders on the whole body.
In addition to the red light ambiance, Vibra Shape provides a vibration plate which stimulates a normal walk-like function. This side – alternating plate trains, heals and contours muscles of the legs, hips, abdomen, and back and also helps one get rid of joint and muscular pains of any origin. The privacy of the booth, coupled with 3D sound means you come out smiling and feeling more relaxed than ever from Vibra Shape.
The light radiations are only that of red light that permeate the skin and tissues to boost healthy cells and stimulate the development of collagen and elastin. No UV light is involved, making it safe for individuals of any age and skin type. The vibration plate comes with different modes – beginner, muscle trainer, cellulite reducer, all of which aim for improvement of blood circulation, stimulation of core muscles and finally relaxation of the muscles. Just a couple of minutes in and you too can experience tight, toned, cellulite reduced and pigment-free skin in a red light surrounding.
Energizing Skin Massage

Get natural and sustainable results for your skin with this massager that replicates hand movements along with stimulating the skin and the cells underneath through the use of red light therapy. The light penetrates well below the skin to regenerate and repair damaged cells, accelerate the production of connective tissue – collagen and relax and soothe the deep muscles. Talk to your esthetician to know more about the availability of this product that their salon and spa.
Beauty 'N' Go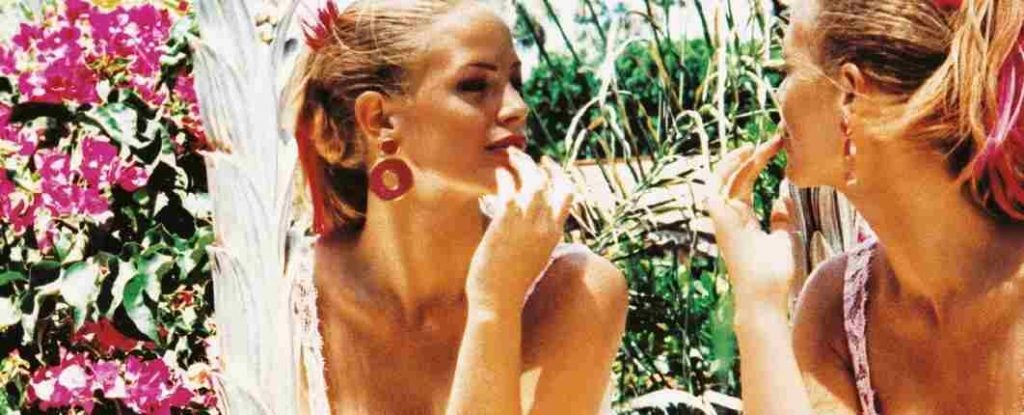 This last product from Beauty Angel stands true to its name offers you the most effective short treatment there is for your beauty issues. In a session of fewer than 30 minutes, you can find the best combination of innovative, state of the art components and beauty products along with intensive red light therapy. Your skin will definitely feel the improvement and benefits imparted by this product that has red light therapy at its core to rejuvenate and revitalize your skin. Exclusively available at select beauty salons, this is the most efficient beauty treatment out there.
Results and Side Effects of Beauty Angel – Red Light Therapy Products
With over thousands of users of the product range from Beauty Angel, you can be assured of the positive effects and results of using them regularly. This company from the prestigious JK group is a leading wellness and beauty manufacturer for almost 40 years now. The results redeemed are exceptionally convincing and evident.
Since most of the products from Beauty Angel use red light therapy for treatment of the skin and body, better-looking skin is a guarantee. Stimulation of collagen and its increased development, repair and regeneration of damaged cells, acceleration of new, healthy cells results in removal of fine lines, wrinkles, saggy skin, acne, pigmentation, and muscle and joint pains.

People have noticed improvement in their skin complexion and more radiant and firmer skin with frequent use. Skin texture advances and muscles are relaxed from the first pleasant and beneficial treatment session itself.
The red light therapy treatments are suitable for everyone from all age groups and for people of all skin types. Each treatment lasts about 20 minutes, and no side effects have been reported so far. If you are someone who has undergone a surgery recently or suffers from any acute illness, then you should probably consult a doctor before using these products.
Wearing sunglasses or eye protecting goggles is recommended while undergoing light treatment. Removal of cosmetics is advised before stepping in for any of the above treatments since certain light-sensitive ingredients in them may trigger reactions. Apart from these precautions, you do not have anything much to worry about if you are in professional hands.
Pros and Cons of Beauty Angel Red Light Therapy
There are definitely a greater number of pros than cons of the red light therapy products from Beauty Angel. Satisfied and happy customers of these services have reported excellent results of the Beauty Angel and their before and after pictures are proof enough for it. With quite visible results in regards to reduction and elimination of fine lines, skin pigmentation, tightening of the skin, collagen repair, etc., Beauty Angel has lived up to its years of finesse and experience in this sector.
The only two cons here are the hefty prices of the products of Beauty Angel and their limited and exclusive availability at only certain, high – end salons and other beauty outlets. You may have to look at membership at such salons and dermatology clinics for better concessions and offers. The efficacy though seems quite reasonable at such a price.
See the video about Beauty Angel Reviews here:

Conclusion
All in all, the technology and benefits that Beauty Angel red light therapy products bring together are one of its kind, and there really is no other competitor in the present market which can guarantee such great results. There may be a day when there are products from Beauty Angel that could be purchased and owned by individuals and used in the comfort of their home. But, until that day, these 6 innovative products are the best out there. Be ensured of safety and value for your money and book an appointment today!
Hope this article was helpful to you!
Related article: TBest Home Tanning Beds
Red light therapy at Planet Fitness