As the summer season transcend, people used to go on vacation trips like swimming in the pools, beaches, or resorts while some prefer climbing and walking on the mountainous hills, paddling on a boat, surfing the huge waves, or riding on a zip line to enjoy the beautiful scenery of the summer escapade as well as get a sun-kissed skin complexion. It is a typical trendy gimmick during the summer and you're a hot season is not complete without wearing nice swim suits and engaging with the different activities.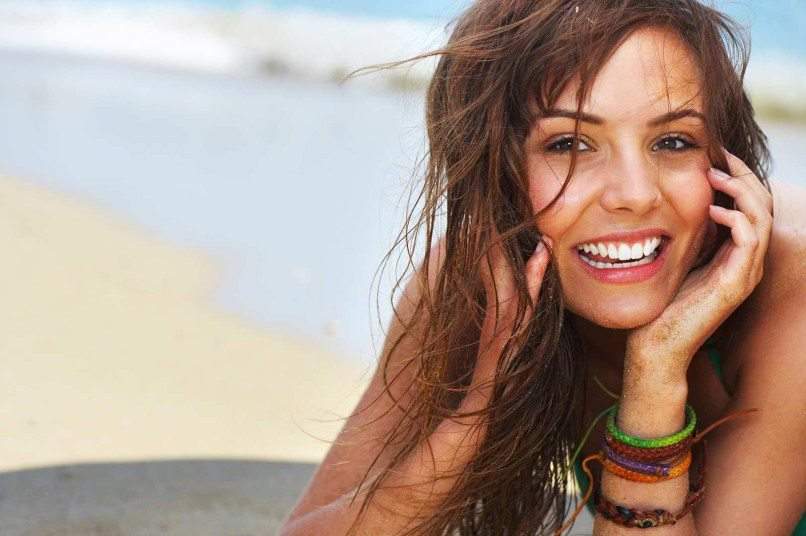 Some praise the beauty of natural tanning by sunbathing while lying on the sunbathing chair or outdoor lounge. Whereas some, they find sunbathing not really a cool thing to do when summer since there are people that have skin allergies when exposed in a long time under the sun. The ultraviolet rays (UV rays) causes a hormonal imbalance to the body when the latter experienced extreme heat. People that have less melanin substance on their body are the one who were prone to skin diseases especially when they stay more than an hour under a prickly heat of the sun. What could be the best safe summer tips for your skin on how to prevent the damage caused by the sun?
Safe Summer Tips for Your Skin Protection
A protection is necessary to keep your skin healthy despite the intense heat produced by the sun. There are several safe summer tips for your skin that you should remember when the hot season begins.
1. The Popular Sunblock/Sunscreen Treatment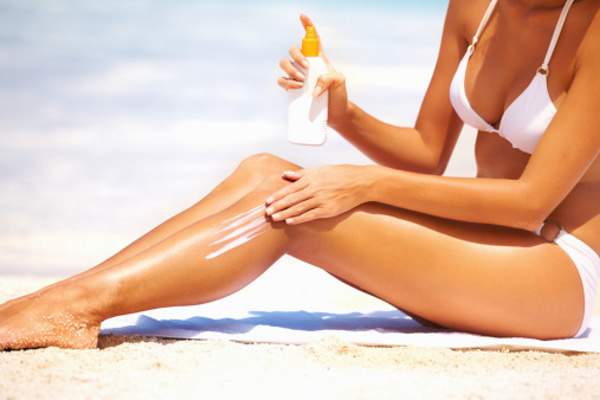 Before applying a sunblock or sunscreen lotion onto your skin, be sure to check if the brand that you are using contains a hypoallergenic formula so that it will not cause stinginess, redness, and irritation to your skin. You may buy a reliable over-the-counter product or try a DIY homemade sunblock. For the over-the-counter products, you may try these amazing effective brands that will help you sustain fair complexion and avoid the damaging effect of the sun.
La Roche-Posay Anthelios Ultra Light Sunscreen –

SPF 60

Sante Labo Ultraviolet Radiation Forecast UV Cream –

SPF 50+ and PA+++

L'Oréal Paris Advanced Suncare Invisible Protect Clear Cool Lotion

– SPF 50+

Coppertone Travel Size Continuous Spray

–

SPF 50+

Hawaiian Tropic Sheer Touch Ultra Radiance Lotion Sunscreen

–

SPF 50

Skinceuticals Sheer Physical UV Defense

– SPF 50

Shiseido Ultimate Sun Protection Lotion Wet force Broad Spectrum

– SPF 50

Dr. Dennis Gross Dark Spots Sun Defense Broad Spectrum

– SPF 50

Clarins Sunscreen Multi – Protection Broad Spectrum

– SPF 50

Palmer's Cocoa Butter Formula Sunscreen Stick

– SPF 50
As aforementioned, you may also try blending natural substances to produce a homemade sunblock. Start doing these easy to do recipes for your skin protection. Here are the ingredients: Coconut Oil, Shea Butter, Vitamin E Oil, Beeswax, Zinc Oxide, Almond Oil, Red Raspberry Seed Oil, and Carrot Seed Oil. Combine all of these ingredients depending on your preference of measurements but practically, just mix 1 teaspoon each to come up with an effective and safe solution. Test the concoction that you've made on a particular skin area such as feet to see the viable results of your mixture. Continue using the natural homemade sunblock or discontinue the use if you feel uncomfortable or irritated.
2. Wear Loose Apparels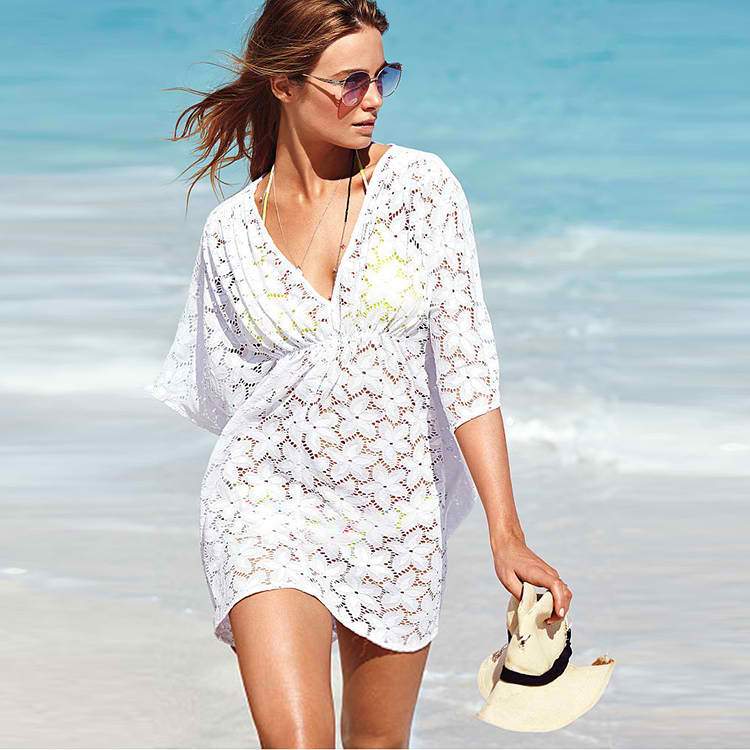 A loose shirt, maxi dress, or shorts helps the skin to breathe during the hot summer. Aside from the refreshing and cool effect of the apparel, it helps you protected from the sun since it covers almost of your skin and it can also make you look fashionable.
3. Try to hide under a shed
Look for a shade to hide from the rays of the sun especially during the time of 12:00pm up to 4pm, in this time zone, the sun produces extreme heat that can cause cancer or diseases onto the skin. Find a tree, a large umbrella, or a shed to cover yourself from the peak of the sun. Moreover, if you prefer to swim at night or around 4pm onwards then, stay at your home or villa first, play indoor games, watch tv or listen to music while waiting for the time.
4. Wear a Large Straw Hat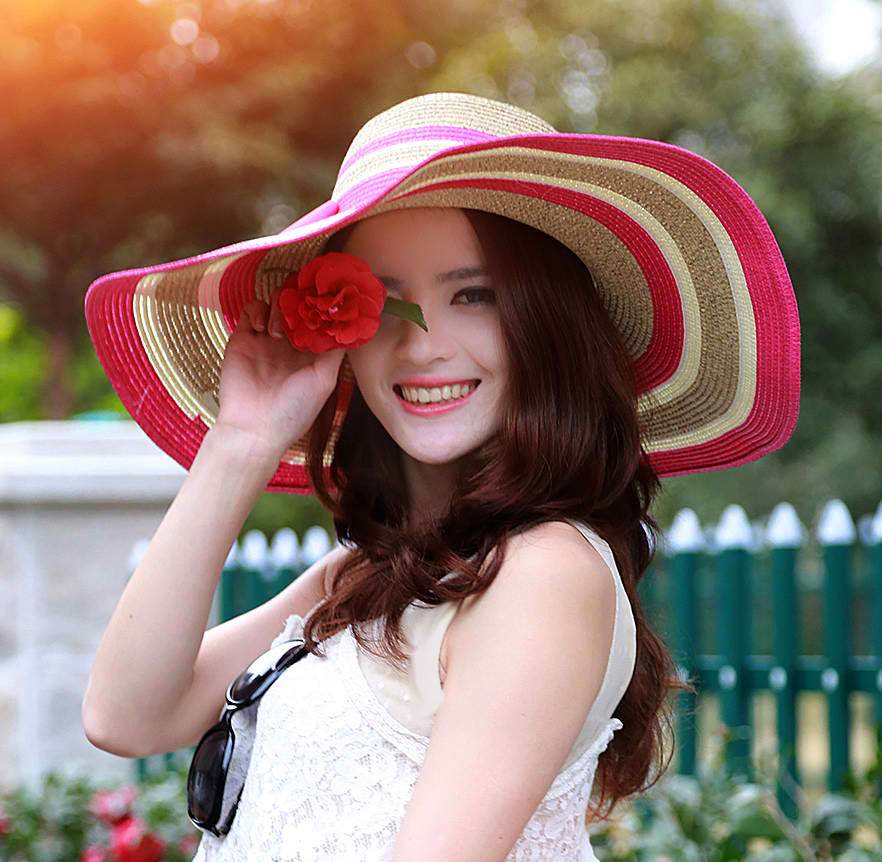 If you prefer roaming around the sand of the beach, you should wear a stylish straw hat as if it serves a mini umbrella. In this way, you may protect your skin from prickly heat and avoid having a skin damage.
5. Drink Plenty of Water

Keep in mind to drink plenty of water more than the standard 8 glasses per day because the body gets dehydrated easily during summer. Replenish your body with enough fluids will keep your skin hydrated, plump, and supple. Moreover, drinking enough fluids will beat the heat of the body and you will feel refreshed.