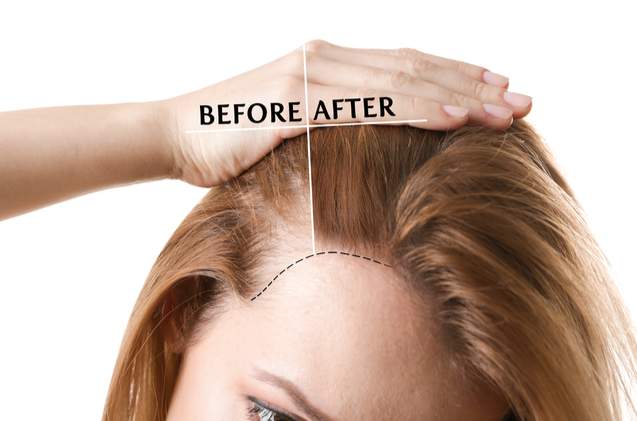 You've probably all heard about lasers being used for hair removal, but did you know that certain laser devices can be used for boosting hair growth? The beneficial and potent effects of low-dose cold laser therapy are many, and one of them is the ability to stimulate circulation and encourage the follicle of the hair to grow again. This type of laser therapy is also known as red light therapy, and it is known for irradiating photons through the skin, where they are absorbed by weak cells, and as a result, lead to hair regrowth. Needless to say, as a non-invasive, affordable, and highly effective alternative to surgical and chemical hair loss treatments, red light therapy for hair growth is becoming more and more popular.
Products for laser hair growth are designed to emit that low-dose of laser therapy in the comfort of your home. You don't have to look for clinics or salons to have all the benefits of laser therapy for hair loss- you just have to pick out one of the devices that are suitable for home use. Products for laser hair growth come in various forms, all designed to be convenient for use, from laser combs to helmets and caps. It's only a matter of personal preferences and the degree of hair loss!
Of course, not all products for laser hair growth are made alike. We've put together a list of 10 verified, best-selling, effective products for laser hair growth to help you narrow down your choice. For best results, combine these red light therapy devices with supplements and a healthy lifestyle.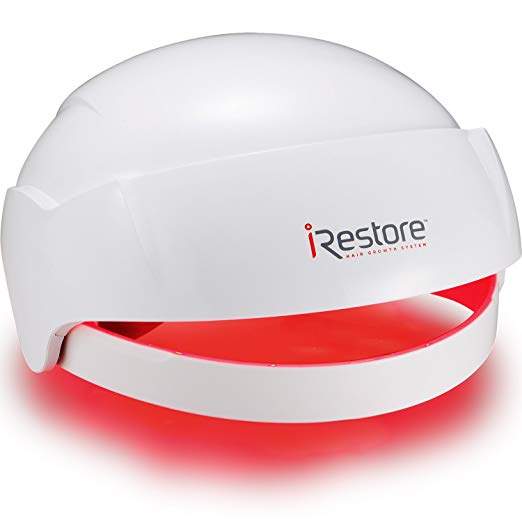 This FDA-cleared product for hair regrowth uses clinical-strength laser technology to stimulate your hair follicles and treat thinning hair, balding, and even alopecia. The helmet is lined with 51 medical-grade lasers and LEDs that produce 650nm red light in order to enhance cell metabolism. The ergonomic design of the helmet allows you to have full head coverage without feeling uncomfortable while wearing it. 
---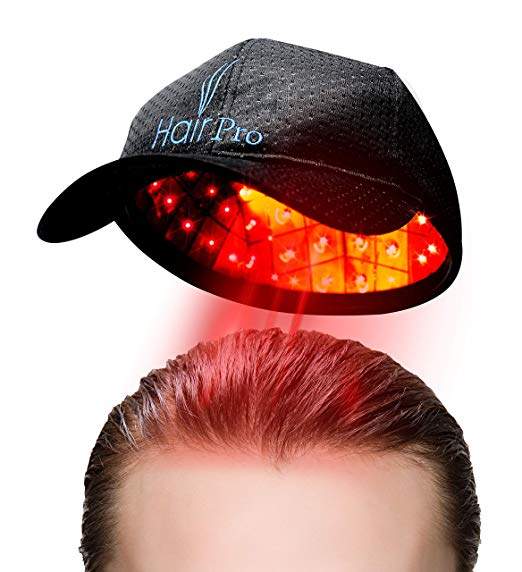 If wearing a sports cap could prevent balding and receding hairline, most men wouldn't have issues with hair loss. However, in this case, a cap could be what gets you your hair back, as this one has a dome-shaped device with red lights inside it. Just choose one of the two baseball caps that come with it- black or white- and cover the therapeutic lasers while they stimulate your hair to grow again.
---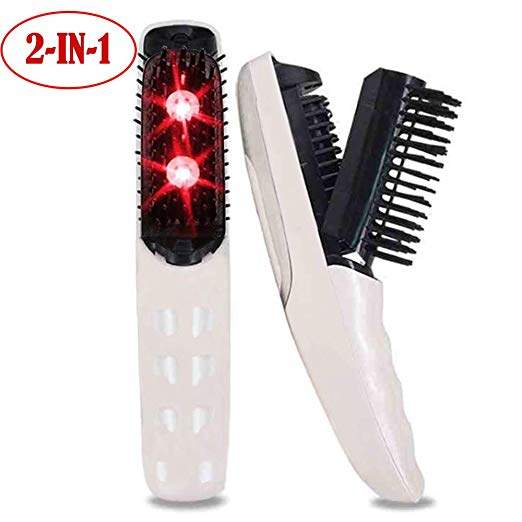 This vibrating red light therapy hair comb battles hair loss twofold- with massage and low-dose lasers. Both promote better circulation in the scalp and stimulate hair growth, and the combined potency of these techniques ensures faster results. Powered by batteries, this hair comb for laser hair growth can be taken with you on the go, which is great if you travel- it's compact and portables.
---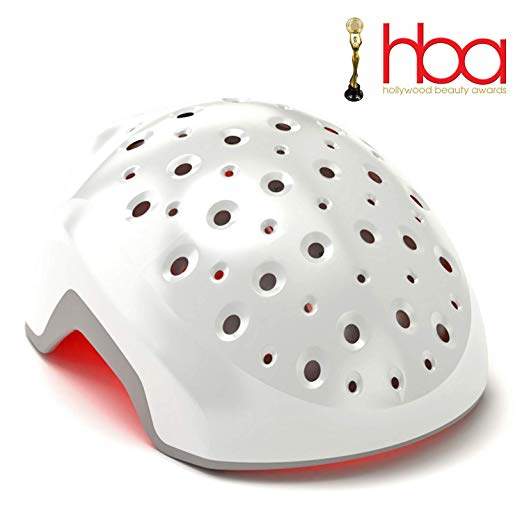 At 680 nanometer wavelengths, the medical-grade cool lasers in this hair growth helmet pack a powerful punch. Made in the USA and cleared by the FDA, this is a completely hands-free, cordless product for laser hair growth. Easy to use and comfortable, Theradome EVO LH40 will help you see results in just a few months.
---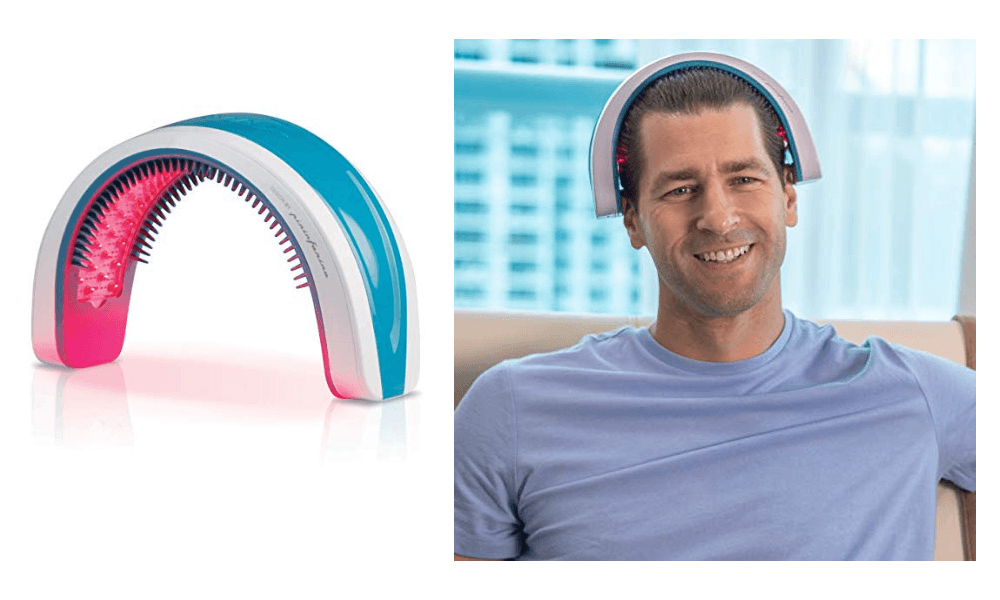 As little as 90 seconds for 3 days a week can get you noticeable hair grow results with this innovative product for laser hair growth. The "trick"? Inside the band are 82 medical-grade lasers with tightly placed diodes that deliver a potent boost to your hair follicle. If you think combing with red therapy light devices is too much of a hassle and helmets seem restrictive, you'll love the design of this one. 
---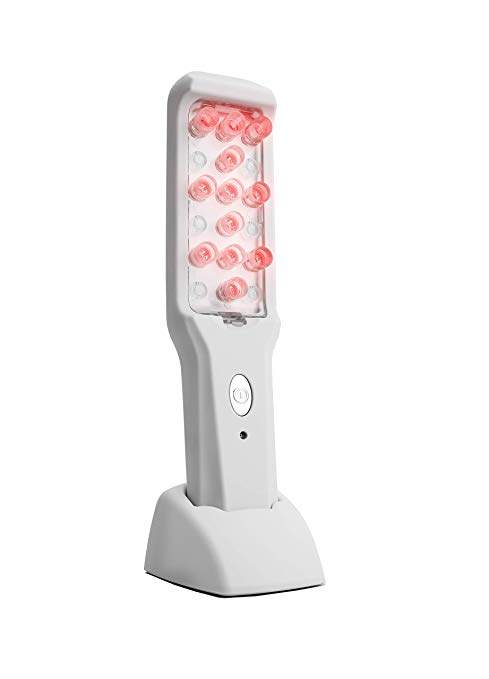 While it looks like a comb at first glance, NutraStim is not one, as there are no bristles- just 12 innovative low-level lasers strategically placed on the handle. It's the movement that mimics combing mostly, with just a couple of minutes of "combing" with this therapeutic laser device per week being enough to reduce hair loss and promote new hair growth.
---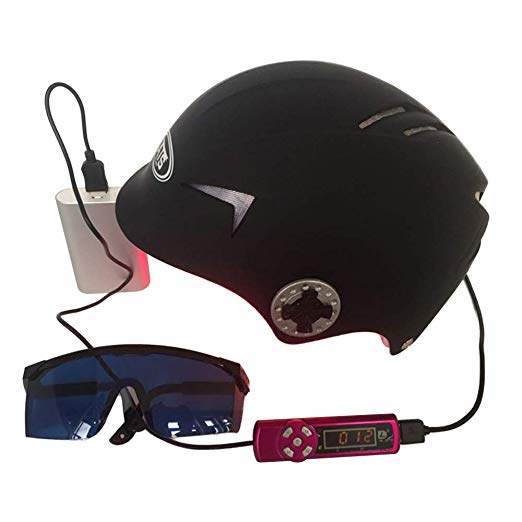 In case you're on a budget and need to look into cheap products for laser hair growth, this hair regrowth laser helmet is the best choice. Even though its price is more than affordable as far as laser hair growth helmets go, this product boasts 64 medical diodes that emit light that penetrates straight to the follicle and encourages the growth of new hair. 
---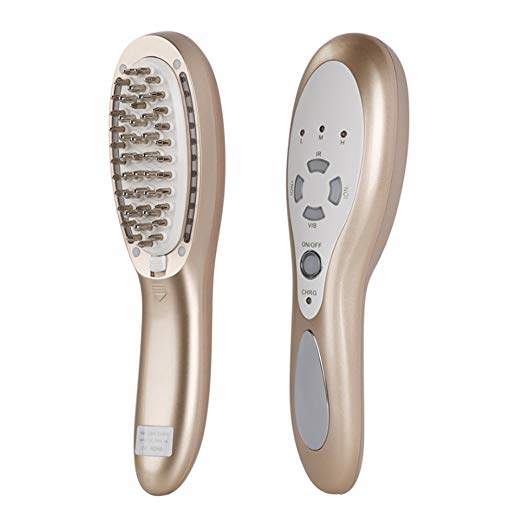 A complete light therapy device, this 4 in 1 comb offers blue light therapy, red light therapy, mixed therapy, and vibration feature. The red lights promote hair growth and strengthen the follicle, whereas the blue lights reduce pain and have a relaxing effect. Vibrating bristle-like nodules promote circulation and blood flow in the skin of the scalp, encouraging new hair growth and reducing hair loss. Use these features together for a complete hair growth boosting experience.
---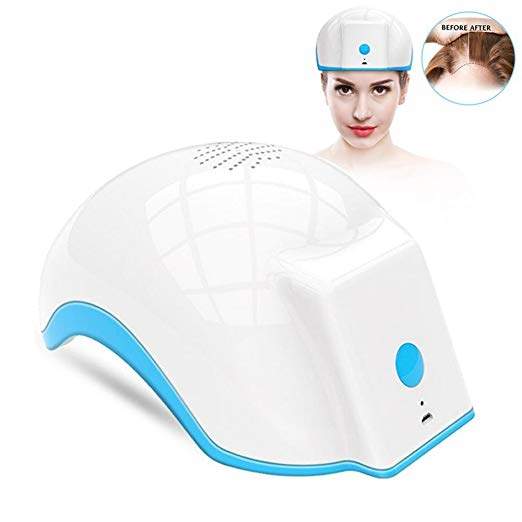 Alopecia, as well as serious thinning and balding, require a longer therapy and more potent low-dose laser therapy. This helmet boasts 80 diodes with a scope of 640 to 678 nanometers, specially designed to provide a potent effect on the cells, stimulating their metabolism and leading to hair growth once again. 
---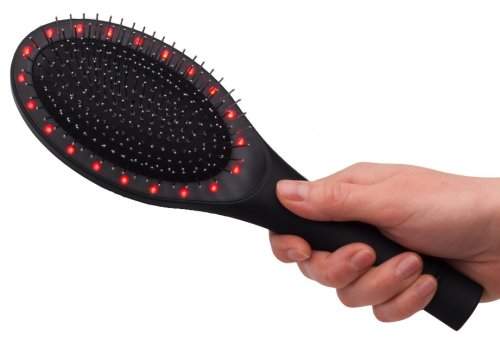 In case you need a product for laser hair growth that won't require any special routine, why not replace your ordinary brush with one equipped with red lights? Unlike similar comb-like devices for hair growth, this therapy hairbrush actual bristles. However, the similarities with regular hair brushes end there, as this one can vibrate and emits 660 nanometers LED lights for follicle stimulation.