How long does it take to tan in the sun? Having a golden brown complexion denotes protection from the harmful rays of the sun. Staying long under the intense heat of the summer season may increase the melanin production which acts as the responsible barrier of the skin from a direct solar radiation.
In fact, people who have pale to fairer skin types are the likely ones that enjoy skin tanning. The bronze complexion makes the individual's appearance stylish and protected from the UVs of the sun. Tanning helps the skin not to get overexposed and burnt due to the summer heat.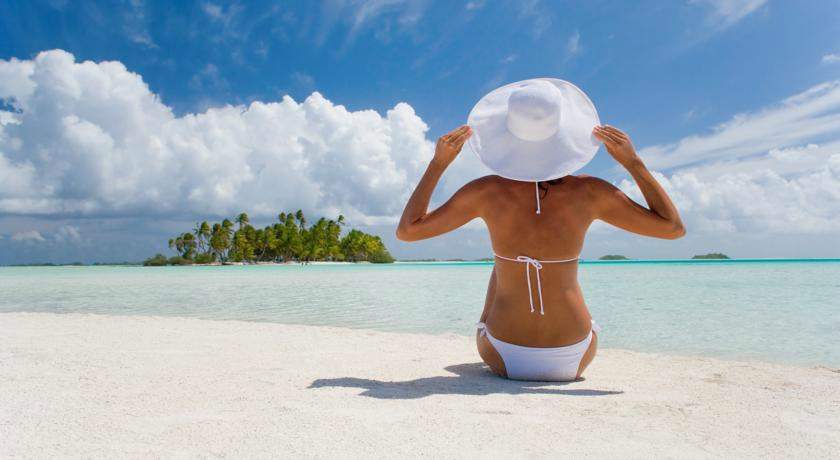 Photo Source: http://www.makeupexaminer.com/
Tanning might be risky especially when you did not follow the appropriate procedures. Also, you should be aware with the labels of your products as well as their contents. Let's say, if you have a sensitive skin, you should look for products that contain a non-comedogenic and hypo-allergic formula.
Sun tanning is a tricky procedure to pigment yourself with the brownish and glowing color. Sometimes, if you don't get it right, it may lead to burns, spotting, stinginess, redness, and flakiness of the skin. A complete guide is a must to provide the proper tanning procedures, especially for the first timers.
What are the things that you should consider in tanning?
Hue of Your Skin Tone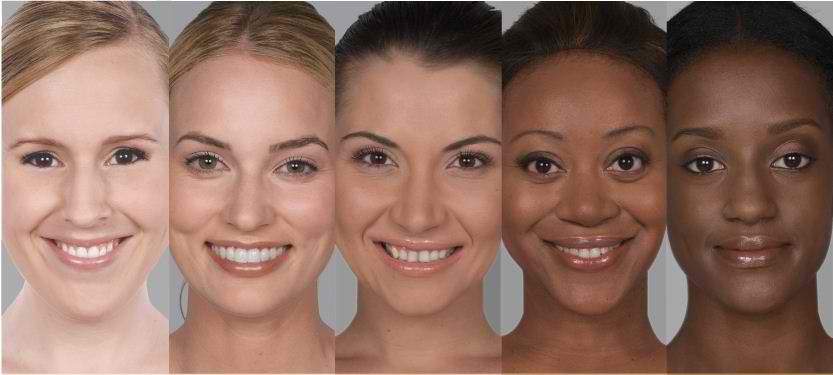 Photo Source: http://www.yellownpink.com
A person having a darker complexion may sunbathe for a couple of minutes or hours (like 20 minutes to 1 hour) only to achieve the perfect tan results. In addition, even if an individual possesses a dark complexion, she still needs to wear sunscreen around 5 to 15 SPF.
In a case of a pale to fairer skin types, it will take an hour or more to visibly see the results of the tan. Furthermore, an SPF 15 and above is the recommended range for pale and fairer skin. Just make sure to alternatively switch your front and back so that you will achieve an even skin tan.
Degree of Exposure Directly from the Sun
Photo Source: http://www.wisegeek.com/
Tanning is different from overexposure. A proper tanning considers the time, products, and complexion of the individual unlike when you're merely exposing yourself directly under the prickly heat of the sun. It may bring harmful effects aside from the burnt skin.
Do not overdo the tanning while sunbathing under the sun. For darker skin types, they may try a 20-minute procedure, let say, you'll sunbathe for 20 minutes then take a shower then get back to your spot and sunbathe again. Once to thrice times may already do the tan trick.
When it comes to the pale and fairer skin types, they should not overexpose themselves to the extreme heat. A 15-minute bath and break will do the trick for the tan. So, pale and fairer skin types should sunbathe for around 15 minutes and they need to take a bath every after 15 minutes just to cool the skin.
Humid Vs. Dry Climate
The climate may also affect the skin type especially when you do the tanning. The acceleration of the tanning process may be affected by the humidity and dryness of the surrounding. If the skin fails to moisturize with the help of the air, the tan may prolong until the result is achieved.
In addition, humid places may accelerate the tanning process due to the presence of the moisture in the air. Unlike in dry places, it may usually take longer to overexpose and get the skin tan that you desire.
What are the proper procedures for a long lasting tan?
Make the skin hydrated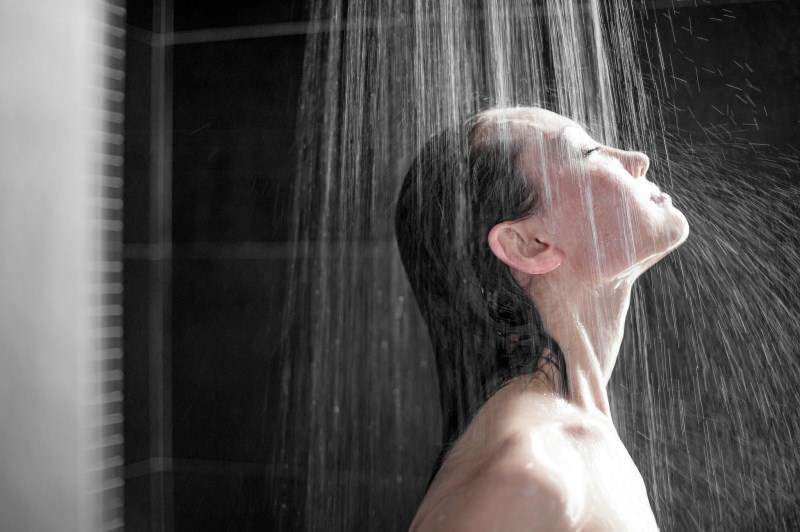 Photo Source: http://www.gotosurvive.com/
You should take a cool shower first before doing the tan. Keep your skin hydrated all the time so that the prickly heat of the sun will not cause damaging effects and only result to the tan. Aside from showering, you should also drink at least 2 glasses of water every time you will expose yourself to the sun.
It is also recommended to have a cool bath every time you're finished with the sun bathe so that it will immediately cool your skin and avoid having spotting, stinginess, redness, or overcooking of your skin.
Exfoliate Dead Skin Cells
Exfoliate your skin only before 3 to 5 days prior to the tanning. The skin layers will be scrapped and exposing it to the sun right after the exfoliation may bring harmful results. By the way, why do we need to exfoliate before the tanning?
Exfoliation affects the healthiness of your skin and shakes off the dead skin cells so that these cells will be renewed and rejuvenate. Whenever you choose to tan, make sure that your skin has a healthy glow unless it will result to an epic fail tan.
Use a Sodium PCA based Moisturizer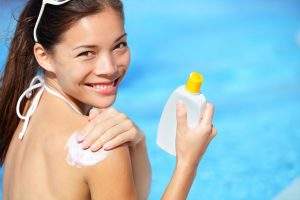 Photo Source: http://whatwomanneeds.com/
A sodium PCA ingredient must be present on your moisturizer to have more effective results of the tan.
This substance helps to attract the moisture from the air and makes your epidermis layer healthy. It should be applied after you sunbathe and take a shower to achieve a glowing golden brown color.
Apply High SPF Sun Block
Always apply sunblock with SPF formula regardless if you have a darker skin or fairer skin types. The SPF protects your skin from severe damage brought about by the sun's heat and radiation. For the darker skin types an SPF of at least 5 to 15 is enough but for the fairer skin types, they should apply around 15 to 100 SPF.
Don't Forget the Lip Balm
Your lips are a special type of skin and normally sensitive against the intense heat of the sun. Your lips should also have moisturizer in a form of a lip balm to keep them hydrated and not result to a dry and chapped lips.
Search for a Perfect Spot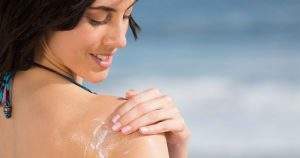 Photo Source: http://www.mirror.co.uk/
The technique to achieve a perfect tan is to look for a perfect spot so that when you expose your skin, it will definitely result in a perfect tan color. In addition, you should check the area if it's humid or a dry place since humidity attracts moisture within the air, so it's best to seek for a humid location rather than dry.
Thereafter, you may now apply your favorite bronzer to achieve a perfect tan shade of skin color. Make sure to apply it evenly on your skin from the face, body, to feet.
Wear Shades or Not
Our eyes are also sensitive as to the extreme heat of the sun. Wearing shades may help your eyes be protected. However, when you do the tanning, the shades that cover your eyes may not be tanned so you will look like an inverse koala on your tan.
It's either you will wear shades or just close your eyes for some minutes so that you may have an even skin tone on your face.
Moisturize Once More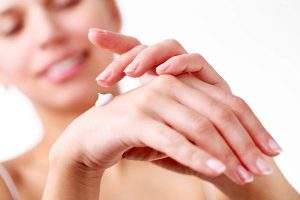 Photo Source: http://www.wonderwardrobes.com/
After staying for longer hours of tan under the sun, you may now take a shower and apply moisturizer again to keep your skin hydrated. You should also replenish your body with water for a more effective result of your hydration.
Did you find tanning as an interesting topic?
Skin tanning might be a long procedure or otherwise short as it depends on the complexion, surrounding, time, products used, and proper procedures. Usually, darker skin types may only need a few minutes to an hour sunbathe unlike the pale and fairer skin types, they should do it within an hour to more.
Follow the guidelines and procedures above for satisfying tan results. Consider your skin color, estimate for the exposure to the sun, look for a humid place, and identify what physiological factors affect your skin. Moreover, recall the 8 proper procedures to achieve a long lasting tan.
Are you able to achieve your tan? You may share with us your experience and we will heartily want to hear it from you. If you would like to suggest more tanning techniques, you may comment your ideas below to share to our skin tan lovers and achieve a great result of their tan! Happy Tanning!