Hair loss is one of the most upsetting problems among average males. While in women, it is mainly due to hormonal imbalance, in men, it is mostly due to hereditary problems. Hairmax offers a variety of products like supplements that promotes hair growth and other hair care gadgets.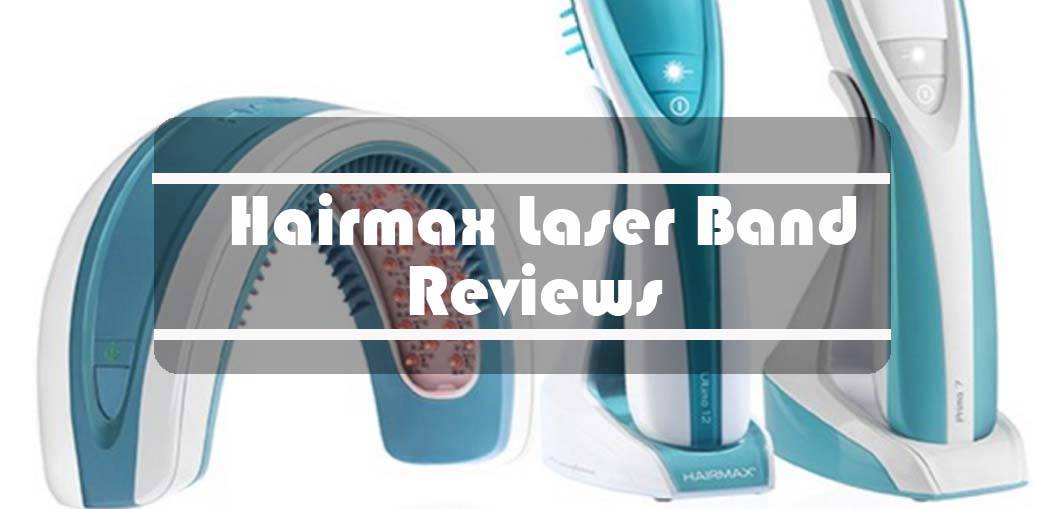 It becomes quite difficult for an average individual to select a suitable product from a myriad of Hairmax reviews available in the market. This article would provide you with basic facts that would enable you to make a better choice
​1. Hairmax Lasercomb 12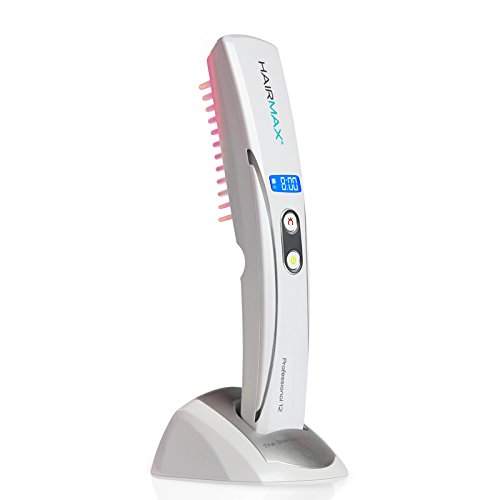 ​Over the years, Hairmax Company has launched many products in the market. However, nothing has revolutionized the market as much as their lasers comb products. Built with many laser diodes, Hairmax Lasercomb Professional 12, White enlivens the dormant follicles from their telogen and catagen phases. This, in turn, results in denser and thicker hair
​With the help of its low-level laser therapy, Hairmax can also use to reverse the miniaturization of hair. It has the approval of Food and Drug Administration (FDA) for genetic pattern baldness, and it prevents further hair loss while promoting stimulation of new hair growth.
Hairmax Professional 12 Lasercomb employs low-intensity laser that stimulates the hair follicles into a growth cycle by a process known as Photobiostimulation. When administered for 15 minutes thrice a week, the laser combs basically raises the production level of Adenosine Tri Phosphate and Keratin in the hair, thereby elevating cellular activity and metabolism. These two enzymes carry out the transfer of energy among the cells and cause stimulation of hair follicle cells.
​How HairMax Laser Light Treatment Works to Regrow Hair
​In addition to that, hair follicles need a variety of nutrients for proper growth and regeneration. Laser combs do this by improving the blood flow to the hair follicles. As per research, with repeated use over the period of 8 to 16 weeks, the users would be able to notice thicker and richer hair. The unit generates medical grade lasers, which you have to hover over your scalp for about 15 minutes for stopping the falling of hair entirely
​These lasers are of a low-intensity level, meaning they are not going to zap your brains, but are simply treat the hair follicles. The product though high on initial investment has no further ongoing charges and has a life of about 10 years. It comes with a charging cradle and needs no batteries for its operation.

Hairmax Lasercomb Professional Before and After. Image Credit: Antechhair
​Different Hairmax reviews suggest that it is best suited for all those who are serious about their hair care and treatment. Suitable for both males and females, this product has the approval of FDA after a series of rigorous testing processes.
Things We Liked
Increases the blood flow to the scalp
Revives the growth or Anagen phase of hair follicles
Balanced emission of laser for efficient treatment
Positive results can see within 3-4 months
FDA approved
No chemicals and non-invasive and no prescription
One time investment, no ongoing expenses
No clinic visit required, do it at your home
Things We Didn't Like
In some cases may result in some itching and irritation in the scalp.
Can use for treating baldness in early stages only
---
​2. Hairmax Laser Band 82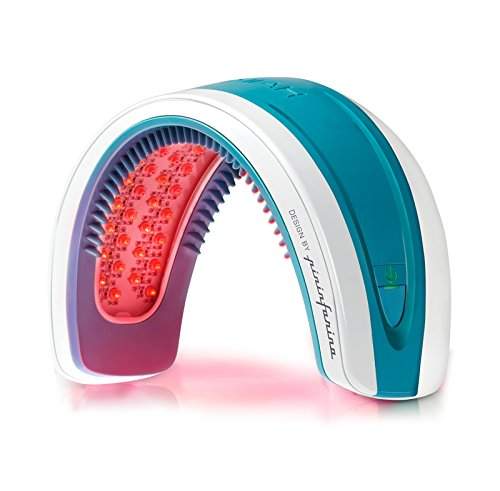 The Hairmax Laser Band 82 Hair Care Bundle is another hair treatment product that employs the cutting edge technology of laser therapy. Clinically proven for stimulating hair follicles at the cellular level for extending hair's natural growth cycle, Hairmax Laser Band has the FDA approval for safe hair loss treatment. It is hands-free operation further adds to the benefits of the product, delivering safe laser light to your scalp for a better hair growth. The hair band like the shape of the device permits the users to put it on their head and allow it to work automatically. It delivers low-intensity laser light to the hair follicles via medical grade lasers, thereby enabling faster growth of hair.
​The device consists of 82 medical-grade lasers embedded on a plastic, cordless headband like a unit. The parting teeth on the instrument part your hair, thereby bringing your scalp into direct contact with the nourishing lasers. It covers a larger scalp area as compared to other products and has a lesser treatment time of about 90 seconds. The product employs the process of a Photobiostimulation, which uses the laser for penetrating into tissues. In the case of Hairmax Laser band, this technology delivers laser to the hair follicles thereby stimulating the hair growth. The users simply need to put on the headband and allow the laser light to reach the scalp thereby increasing the quantities of nourishing nutrients and oxygen in the hair follicles.​Basically, it stimulates the growth of hair follicles that have gone dormant in the catagen and telogen phases. In addition to this, the device also facilitates improved blood supply to the hair follicles. It is suitable to use for all types of hair and delivers therapeutic light to a larger portion of the scalp as compared to that by laser combs.
​Hairmax Laser band proves an excellent alternative for hair transplant treatment. Hair transplant surgery is an effective treatment for baldness, but it is not suitable for everyone. Hairmax Laser band reviews suggest that it is an effective option for restoring hair as well as for increasing the growth. It is best suited for people who may not wish to undergo hair transplant therapy owing to its high cost and other complexities involved.
Things We Liked
Fast treatment
FDA tested for a safer hair loss treatment.Increases the density and revitalization of damaged hair
Front to back motion and required only 6 positions in glide
Balanced laser emission for maximum efficiency
Built-in charging and magnetic holding dock for safe and secure use
Hands-free operation and relatively easy to use
Things We Didn't Like
Fairly high price
Require more application time than other models of Hairmax
​Here are some results you can expect from the use of the device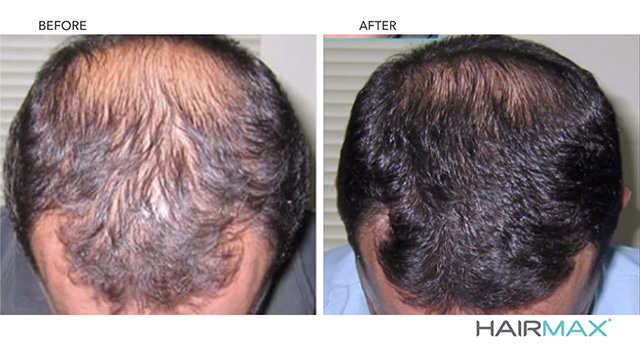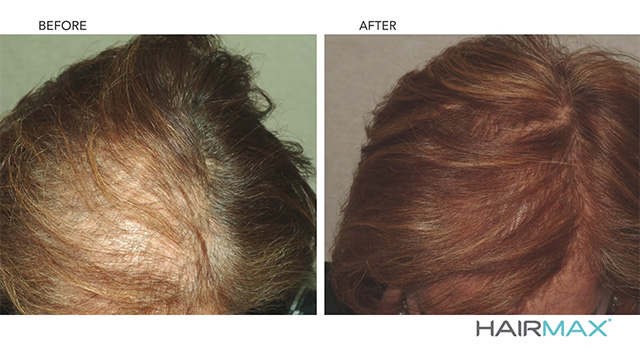 Hairmax laser products enjoy excellent customer feedbacks, and proven case studies of more than 90% success rates are indeed a considerate element to recommend the device. Many of the clinical studies confirmed successful growth rates after using it consistently over 6 months and there reports where patients had promising results after 16 weeks of usage.
---
3. HairMax Ultima 9 Lasercomb​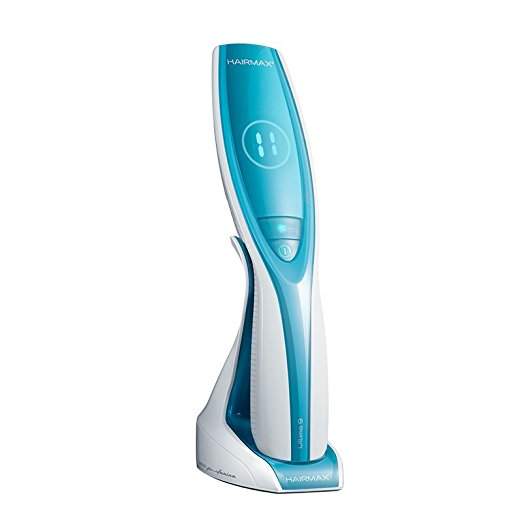 Here's another great product from HairMax, the Ultima 9 LaserComb, which is capable of reversing hair thinning and moreover, fosters the growth of denser, voluminous hair by targeting hair loss. The device is shaped like your regular comb and is almost as light as that. The device is amazingly portable and rechargeable and has been FDA cleared for use at home, all by yourself, by both men and women for much healthier, thicker and fuller hair. The laser powered comb is perfectly safe to be used for a few minutes a day as it very gently exfoliates and hydrates your scalp. The teeth of this LaserComb are effective in looking after each and every follicle, such is the design that each strand and follicle is nourished and fortified.
​The LaserComb is powered by 9 lasers which are medical–grade and powerful enough to stimulate your hair follicles through Photobiostimulation and render them capable of growing stronger and longer hair. The LaserComb is designed to have wide teeth through which they can effectively part the hair and penetrate the hair on the scalp to deliver energy to the deepest seated follicles and hair roots. The energy from the laser is absorbed by your scalp tissues and hair follicles and roots to rejuvenate effective and sustained growth of new hair while also revitalizing the strength and nourishment of already present hair strands. In just a matter of weeks, one can witness the amazing results of the HairMax Ultima 9 LaserComb.
​The therapeutic and natural growth benefits of this product can positively alter the hair conditions of both men and women. Anyone, with visible hair thinning and hair loss issues can benefit from this product by consistently sticking to the routine of using the Ultima 9. With just 8 minutes a day, 3 times a week, hair can be restored.
---
4. HairMax Prima 7 LaserComb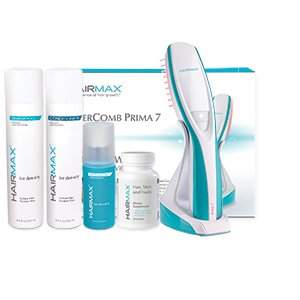 ​The Hairmax Lasercomb Prima 7 continues tending and caring for your thinning and lack-luster hair with the help of 7 medical-grade lasers and their patented parting brush. If you have been facing issues like hair thinning, hair loss, balding, bald patches and dry hair, then you should seriously think about owning one of these LaserCombs. This product too is designed in the form of a regular hair brush which delivers strength and vitality to your hair, no matter if you are male or female. It is safe and effective to be used by all.
Taking the therapeutic benefits and efficacy of PBS (Photobiostimulation) ahead with another effectual product, HairMax promises to impart resilience to your hair by cleansing and moisturizing your scalp. The hair follicles are stimulated by the energy from the laser and you win a younger and healthier hair appearance. The product works on a pair of rechargeable batteries, so you can rest assured of no hassle with batteries and power cords.
​The proven results benefit anyone and everyone with complaints pertaining to loss of hair. The vibrancy you achieve through the effects of this product is very satisfying and you will be amazed with the stunning results you achieve. The growth of your hair is assured since the lasers reverse the thinning of follicles with regular use.
Things We Liked
FDA cleared
Highly effective results
Non-invasive procedure of hair restoration
HairMax Thinning Hair Care Bundle that maximizes results
Safe to use at home
Affordably priced
Things We Didn't Like
Time per session required is more
Device is handheld
With constant use, this LaserComb could give you the hair of your dreams and the results are positive more than 90% in most cases. At $199, you get not just a laser toothed comb but also an entire hair care set.
The HairMax Prima has some very positive reviews and feedback and also a long list of informative articles supporting their proven results. Investing in this product is a big yes and a bigger gift for your hair's health.
---
​Conclusion
​Overall, a detailed study of Hairmax laser band reviews does suggest that Hairmax Laser Band 82 Hair Care Bundle is a better product compared to Lasercomb. It can efficiently use for curing hair loss problems by repairing the damaged hair and revitalizing the hair follicles. The device effectively reverses the thinning process and increases the fullness and density of hair.