Achieving a perfectly bronze skin is just easy yet risky if not properly performed. Typically, people are amazed and desire to have a tan skin because of its benefit of having a built-in sunscreen protection against the harmful UVA and UVB rays of the sun.
The melanin is the substance that makes the bronze skin pigmentation possible. The pituitary gland serves as one of the major parts of the endocrine system in which, it stimulates the melanocytes to urge these cells to produce the tan a.k.a. the melanin.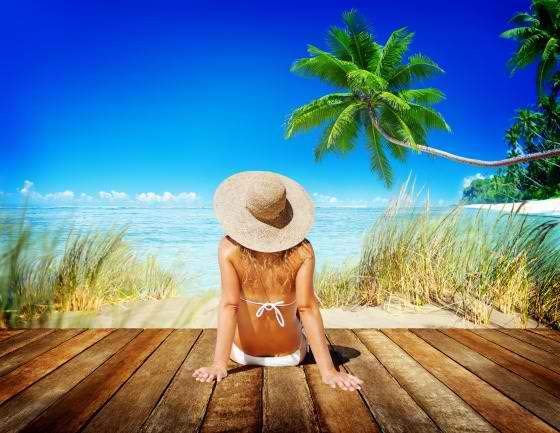 Tanning is safe when gauged with the appropriate and right procedures of Do's and Don'ts. It is important to keep in mind these guidelines that would help you sustain and maintain a sun-kissed skin.
You may opt to a cosmetic or natural tan depending on your choice as long as you have to make sure that it will be a guaranteed to have a safe and healthy tanning treatment.
Many people will be asking this question, 'How to tan outside?'. In this article, you will be abided with the precautions and step by step skin pigmentation treatments for a proper way of having a naturally tanned skin.
What are the cosmetic solutions needed?
Before exposing your body under the prickly heat of the sun, you should bring these following skin care products that will help generate the melanin yet keeping your skin healthy and hydrated.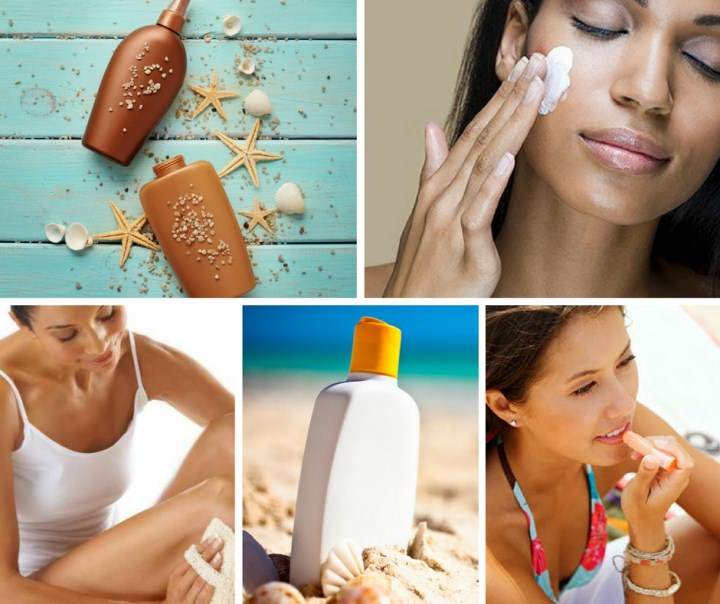 To accelerate the skin tan faster, you have to apply tanning oil for a quick and safe pigmentation of the skin. The tanning oils or lotions are formulated with active ingredients that increase the blood flow and make the skin produce melanin. You can find everything from accelerator lotions that are suitable for beginners, to bronzers that help enhance your glow, and tingle lotions that really help draw blood to the surface of the skin for an intense tan if you have already been tanning for a while and you do not have sensitive skin.
Tanning products may or may not contain SPF but it is recommended to look for a tanning oil or lotion with an SPF 15 and above ingredient for a safe skin tanning.
The popular product of all times that shield the skin from the direct UVA and UVB sun rays is the Sunscreen a.k.a. Sun Block. It helps the skin to avoid sun burning and cancer as it blocks the hit of the UV rays.
It is important to apply sunscreen to the skin so that it will lessen the intensity of heat and the harmful effects of the sun rays to the skin. Remember, you want to achieve a safe tan, not one that will damage your skin in the long run. The sun's harsh UVA and UVB rays can cause your skin to age prematurely, drying out your skin and leading to unsightly wrinkles and sagging over time. Plus, you should always keep in mind that the sun's rays can also damage your skin and increase your risk of skin cancer. Therefore, make sure you always apply a high quality, broad spectrum sunscreen that will shield your skin without preventing you from getting a gorgeous tan. SPF 30 is a great option for most people.
Exfoliation is the removal of the dead skin cells and it promotes skin renewal. There are many products that can lead to a safe exfoliation technique. You may use a loofah, sponge, body scrub, or exfoliating creams for a proper way of eliminating the dead skin cells and making the skin smooth and fine as well.
As advised by many dermatologists and skin experts, the exfoliation should only be done at least twice a week to prevent the skin from dryness.
Regardless if you exfoliate or not, you must carry a moisturizer every time you exfoliate and tan. Just make sure to choose a non-comedogenic and hypoallergenic moisturizer so that you won't be having skin problems that may lead to acne, redness, and allergy.
Moisturizer keeps your skin cool, soothe, and prevent the tendency of flaking as well as peeling. Furthermore, it can make the tan last longer without causing the skin to dry. Always remember that dry skin is more prone to peeling, so if you have a tan but your skin is not properly hydrated, you run the risk of peeling sooner rather than later, and your tan fading more quickly than you'd like. To keep your tan looking fabulous, moisturize your skin daily so that you can keep it plump and hydrated. Also, drink plenty of water to further moisturize your skin from the inside. These steps can help prevent peeling, and help you keep your tan longer.
You should be aware that the lips are also part of the skin, however, the lips easily become dry and chapped if not treated with proper moisturizer. The lip balms are the convenient and effective skin care solutions to keep the lips supple and pink.
The lip balm is induced with essential ingredients that can moisturize and hydrate the lips. It is recommended to use a lip balm with SPF to have more protection against the harmful UV rays. Lip balms that contain SPF will be waxier in texture, so they will be able to stay on your lips better in order to work on keeping away the sun's harmful rays. Avoid lip balms that are glossy and those that contain menthol, which is an ingredient that could dry the skin on your lips and cause your lips to become too sensitive.
10 Basic Steps of Tanning Outside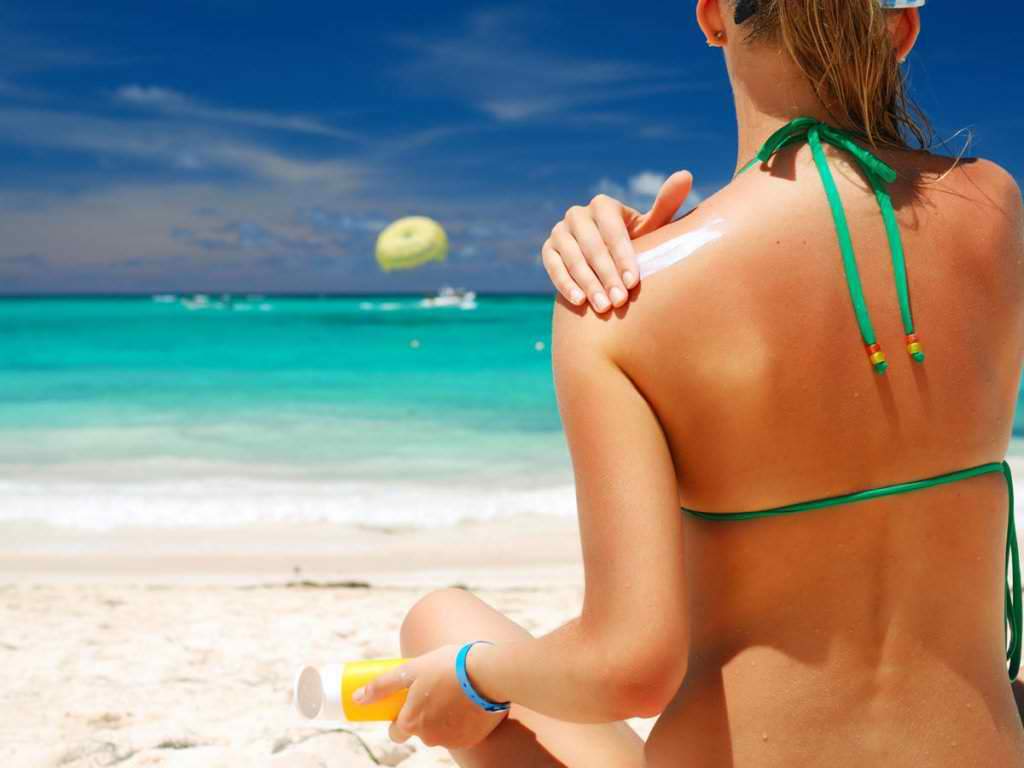 1. Apply Tanning Lotion or Oil
Get your favorite tanning lotion or oil and apply it all over your skin. Make sure to put a liberal amount of the lotion or oil to your legs, arms, front, and back. Massage the lotion or oil in circular motion so that the pores of the skin can easily absorb the tanning solution.
Regardless of the type of tanning lotion or oil that you are using, be sure to use this product as directed. Carefully read the label, including its warnings, so that you can apply it correctly and get the best and safest results.
2. Wear Sunscreen or Sun Block
Let the lotion or oil settle down after 10 to 20 minutes then apply the sunscreen or sun block. It is advisable to wear the sunscreen or sun block with an interval of 30 minutes to 1 hour before doing the sunbathing and exposure of your skin.
Again, thoroughly read the label on the sunscreen that you choose to use so that you can be sure that you are going to use it correctly. And keep in mind that, even if a sunscreen claims to be waterproof, water resistant, or sweatproof, it will only be those things when used correctly. For example, you will likely need to reapply the sunscreen regularly if you are sweating, swimming, or wiping yourself with a towel.
3. Apply Lip Balm
Always apply lip balm to moisturize your lips and avoid causing them to dry and chap. You will retain the suppleness and pinkish lips even after the sun bathe. You can reapply the lip balm every after 20 minutes for a more effective protection. As we discussed above, just be sure to use a lip balm that provides SPF protection, as you want to avoid burning the sensitive skin of your lips.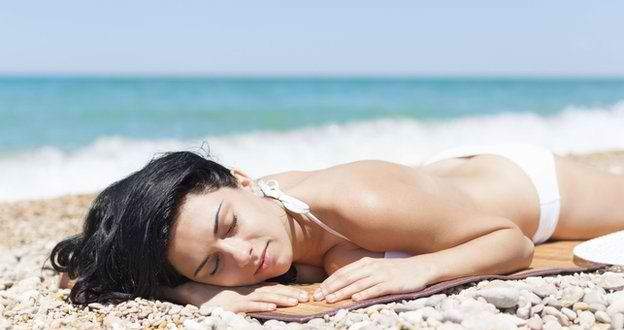 4. Sun Bathe Your Skin
Usually, the suggested tanning period is from 1 to 2 hours technique. It does not necessarily mean that you should stay an hour straight under the intense heat of the sun otherwise, you will have sun burns if you do it.
An interval of every after 20 to 30 minutes is the most efficient way of doing the sunbathing. It will prevent the skin from too much exposure and gradually makes the skin look naturally tanned.
5. Wear a Hat and pair of Shades
Don't forget to wear a hat and pair of shades so that the scalp as well as the eyes avoid the direct heat of the sun that may lead to damage. Your scalp and eyes are sensitive so you must keep them covered and protected.
6. Flip Your Body
Switch the position of your body to achieve an even skin tone. Have an interval of at least 20 to 30 minutes to properly sun bathe your body as a safety measure in changing position and obtaining a natural tan. If your skin is more sensitive, however, don't force yourself to spend this long in the sun in one stretch before flipping over. You might only lie on one side of your body, for example, for about 15 minutes before flipping over to tan the other side.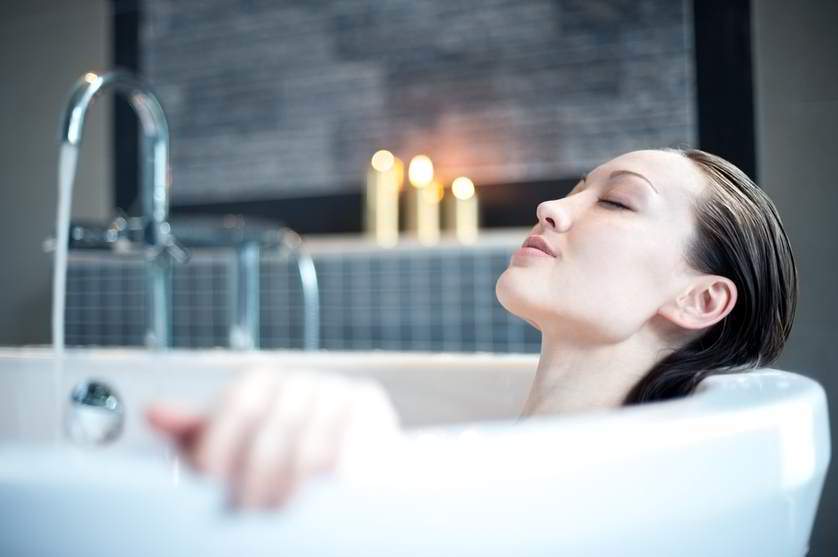 7. Take a Cool Bath
After your 1 to 2 hours sunbathing, you may now take a cool bath and shower your body with cozy water. It will compensate the heat and remove the oils and lotions that you've applied. Moreover, it will make you feel comfortable and refreshing.
8. Exfoliate after the Tan
It is not necessarily a must to exfoliate right after the tanning but in fact, a day or two interval is the advisable treatment. Exfoliation will not only remove the dead skin cells but also, it can prolong the effect of the healthy tan.
9. Apply Moisturizer
After you exfoliate, consider your favorite moisturizer and apply it to your skin. This will prevent the flaking, peeling, and dryness of the skin thus, it will keep the skin supple, firm, and refresh at the outside.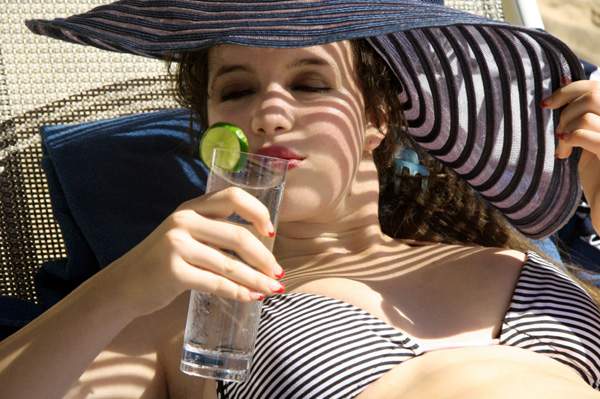 10. Keep Yourself Hydrated
You should make your body hydrated inside and out by drinking the appropriate amount of fluids and increase your water intake every day. The standard is to have at least 8 glasses of water for a beautiful, supple, and hydrated skin.
Conclusion
A healthy tan can be achieved through following these easy 10 steps and take note of the products to be used in obtaining as well as maintaining the natural tan of the skin. There are risks associated with tanning if you do not pay attention with the proper tanning procedure, it will result in skin irritations and cancer.
You don't have to be in rushed when doing the tanning process because it might take a time to achieve the perfect bronze. Be guided with the simple techniques mentioned above for a safe and healthy method of tanning.