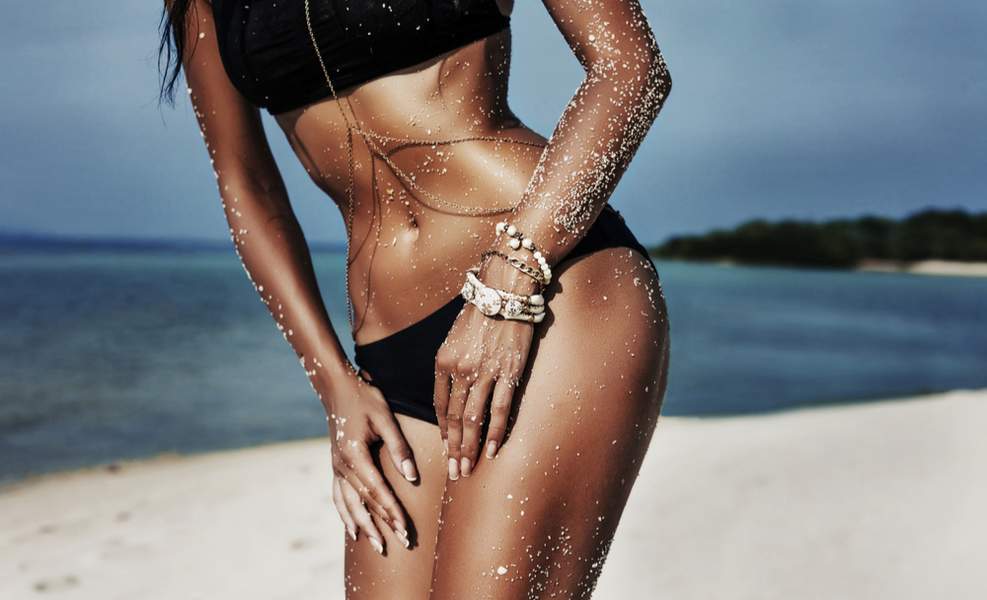 The sun-kissed glow of perfectly tanned skin doesn't have to be an unattainable ideal anymore. With the right tools by your side, you can get that perfect bronze tan this summer- effortlessly. Tanning lotions that accelerate the process and give your skin that beautiful brown tone are a necessary accessory for anyone looking to get that glowing bronze tan this year.
The way that tanning lotions work is to increase the production of melanin, making your skin create dark pigments. Combine that with indoor tanning beds or outdoors sunbathing, and you get an intense tan that lasts and much faster than you would without a tanning lotion. In fact, people with fair skin wouldn't it be able to achieve the trademark bronze tan without the help of melanin-boosting products, so if your skin is light, tanning lotion isn't just recommended it's a must.
There are various types of tanning lotions and while they all work to give you a better tan, there are some important differences to consider. First, not all tanning lotions contain SPF UV protection, so they will not be a substitute for sunscreen. If you lather yourself in tanning lotion and sunbathe for hours, you can still get a sunburn- unless there's SPF in it. So when it comes to tanning lotions for outdoor sun, you should go for an SPF tanning lotion or apply sunscreen before the bronzing lotion. Tanning lotions for indoor tanning beds help you accelerate the time needed to get that natural-looking bronze skin and can be with or without bronzer.
Whichever type of tanning lotions you need to help you achieve the sun-kissed skin you're dreaming of, we've got you covered. Take a look at our list of best tanning lotions that ACTUALLY work and can get you the brown tan- the finishing touch of your perfect summer body.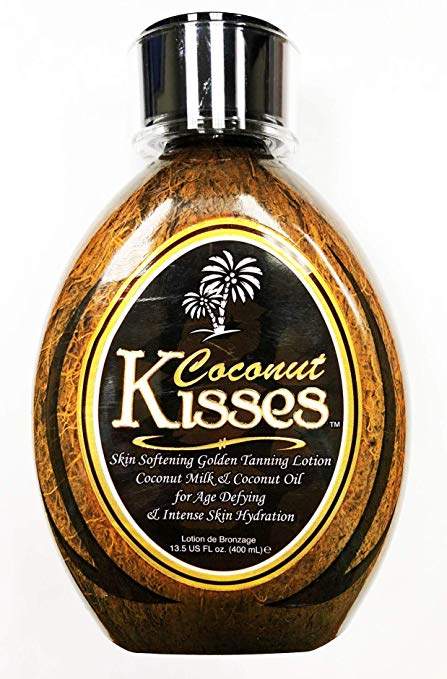 The coconut milk and coconut oil in this rich lotion don't just give its lovely tropical scent, but also make sure your skin is moisturized and soft. Instead of bronzing agents, Coconut Kisses uses Quad Tyrosine Blend and MelanoBronze to accelerate melanin production and, as a result, get you a dark golden tan everyone will envy you for. The melanin synthesizer in the mix will make sure that those gorgeous results last longer, too. Additionally, this tanning lotion also has firming properties and can reduce the visibility of cellulite. 
---

The Hawaiian secret formula is ideal for both indoor tanning lotions and outdoor sun, but make sure to apply sunscreen first if you are sunbathing, as Maui Babe has no SPF. The unique mixture of all-natural ingredients promotes faster tanning and protect skin from sunburn, as it has aloe vera that soothes irritation.
---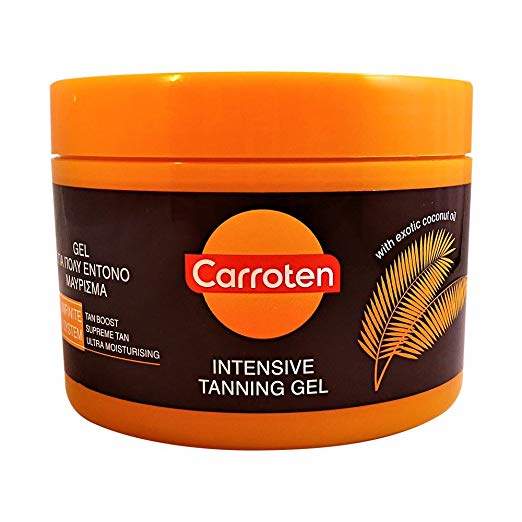 If most tanning lotions and oils feel greasy or too heavy on your skin, try Carroten intensive tanning gel. The texture is different, but the effects are not: this shimmering, water-resistant tanning product is ideal for lounging by the pool or on the beach, as it will help you achieve an intense brown tan in no time.
---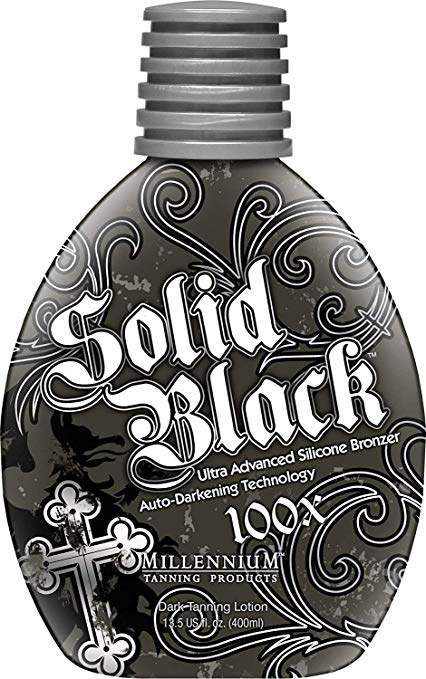 With a formula that contains 100x bronzer, this advanced dark tanning lotion for indoor tanning beds will not only help you get that caramel tan you've been coveting but give you a nice bronze glow from the moment you rub it in your skin. Be warned, though: if you are very pale, streaking is possible- after all, this is a tanning lotion with added bronzer!
---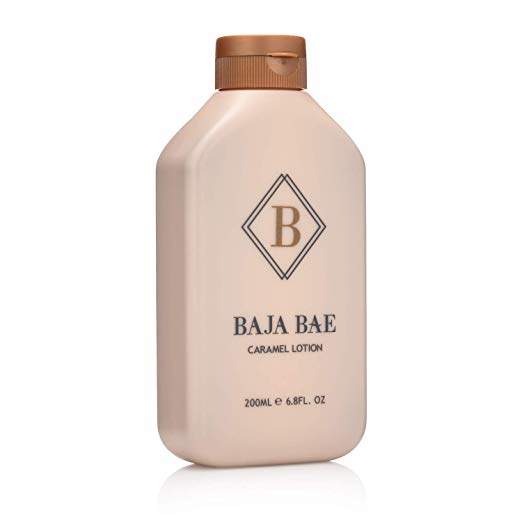 With BAJA BAE, you get 3 products for the price of one. A tanning lotion that accelerates and enhances the tanning process, a daily tinted moisturizer that gives you sun-kissed glow even before you achieve the bronze tan, and a bronzer/highlighter to complete your makeup routine. Talk about getting your bang for the buck!
---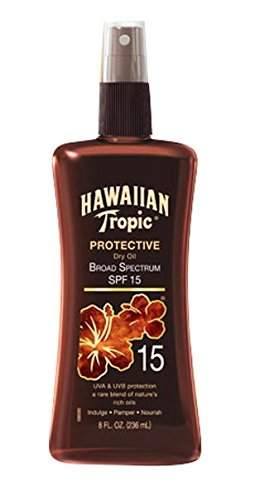 If you want to soak up the sun and get a tan worthy of a Greek goddess, but without having to apply sunscreen separately, this dry oil is the key. With SPF 15 broad-spectrum protection in its formula, this tan-accelerating product will protect your skin and keep it youthful while working on getting you the bronze color. 
---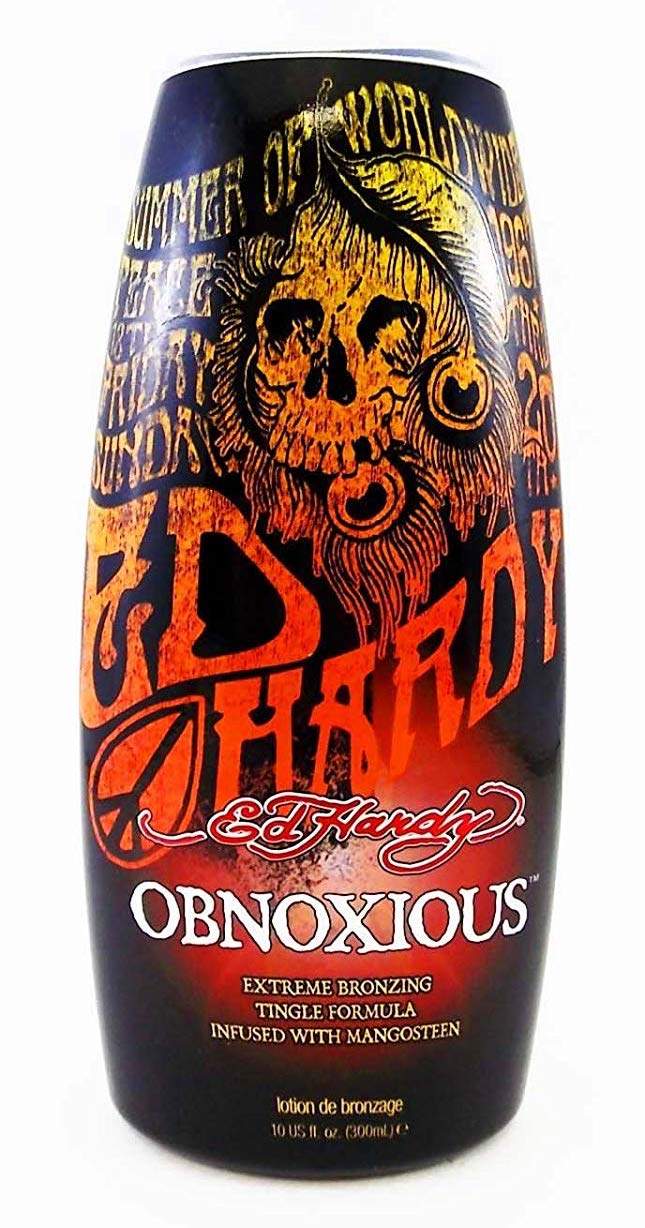 This is just for those seasoned tanning bed users: the extreme sizzling tingle of this tanning lotion will result in immediate reddening and warming. The potent stimulation of the circulation will get that melanin production going, and give you perfect results almost overnight. Luckily, the blend of rich oils and moisturizers in this tanning lotion will make sure that your skin stays radiant and soft throughout the process.
---

Tingle, tingle little star… Get ready for the tan of your dreams. This cherry-fragranced tanning lotion boasts skin stimulators that increase circulation, accompanied by the ColorBurst Complex that boosts melanin production. Not to mention that the cherry extract and a blend of vitamins keep your skin firm and youthful while it's soaking up the sun.
---

Suitable for outdoor sun and indoor tanning beds, this tan-accelerating lotion will give you the cheeky brown tone it promises- and in no time. The unique ingredient list promotes a youthful complexion and natural-looking tan, which is why this tried-and-true tanning lotion is so popular. The addition of bronzer to the formula only enhances the sun-kissed glow of the skin!
---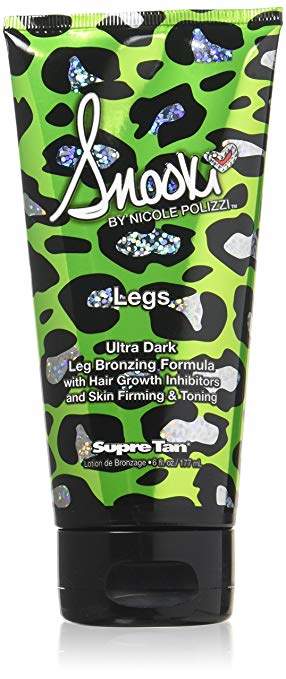 If you are pale you know how particularly difficult it can be for your legs to tan. But Snooki came to the rescue for all pasty legs out there! The HyperDark Tanning technology and bronzers ensure your legs get that deep brown tan effortlessly, and the added firming properties and hair growth inhibitors are just another bonus of this legs-only tanning lotion.