When you have short lashes, you want a mascara that will do more than just darken your lashes; you want one that will also help lengthen them. And the right mascara can also help you eliminate the need for eyelash extensions and false lashes. Experts recommend searching for formulas that are designed to help add extra volume and length, making your lashes appear fuller and longer than they actually are.
Combined with an eyelash curler, you're sure to love the results when you use a mascara that's formulated specifically for short lashes. But which ones are the best? We've compiled a handy list below that you can use when you're ready to upgrade this integral component of your makeup toolkit.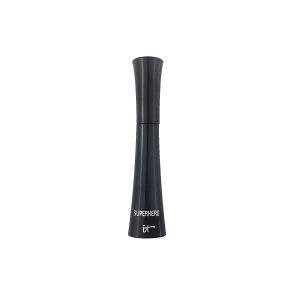 With the IT Cosmetics Superhero Elastic Stretch Volumizing Mascara, you can lengthen your short lashes with a single coat, thanks to its elastic stretch technology. This formula, which contains biotin, proteins, peptides, and collagen and polymers that can enhance lashes, will wrap every single lash to create a beautiful, dramatic look. You might even trick people into thinking you're wearing false lashes! And, even though it is not waterproof, it does not flake and it is easy to remove, which is definitely a plus.
---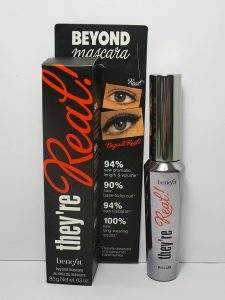 The long-wearing They're Real! Mascara by Benefit Cosmetics does everything you need it to do when you want perfect lashes: it curls and volumizes, it lifts and separates, and it lengthens. Plus, it won't dry out or smudge. Use the firm bristles on the wand to get lashes that are sure to impress. Even just one application might be enough to get the results you want. And you can also enjoy the benefits of a water-resistant formula that is easy to remove.
---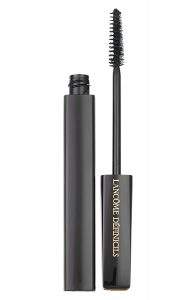 The Lancome Definicils High Definition Mascara is an award-winning product for several reasons. First off, you only need one swipe of this mascara on your lashes to quickly and easily lengthen them. Secondly, it's a formula that resists clumping and flaking. Finally, because the brush is narrow, you can easily reach every lash, even in the corners of your eyes, without it getting messy, so you can lengthen them for a beautiful effect.
---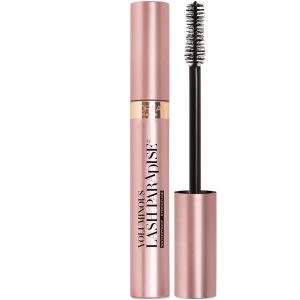 The Voluminous Lash Paradise Waterproof Mascara from L'Oreal Paris is yet another good choice when you're shopping for mascara that can lengthen and volumize. This product, which comes with a wand that contains more than 200 bristles, can make all of your lashes look feathery soft, full, and long. And it will not clump, smudge, or flake. Plus, it's waterproof, so it will stay in place no matter what until you use a makeup remover at the end of the day.
---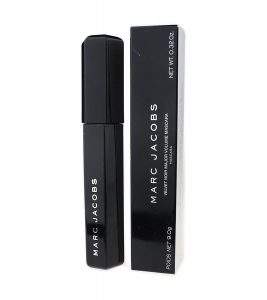 The Marc Jacobs Beauty Velvet Noir Major Volume Mascara features bristles that work a lot like a wide-tooth comb works in your hair. This allows the product to separate your lashes, including those that are hard to reach. The formula is capable of adding length without clumping, making your eyes look stunning.
---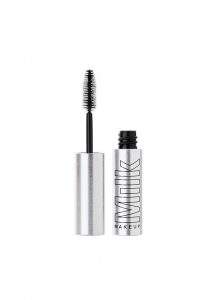 If you are searching for a mascara that is talc-free, vegan, and cruelty-free, check out the Milk Makeup KUSH High Volume Mascara, which is unique because it contains cannabis (CBD) oil derived from hemp. This deeply conditions your lashes, and it is used in place of the beeswax that other formulas use. Your lashes will appear longer with just a single stroke of this product, thanks to the heart-shaped fibers on the brush, and you might even trick people into thinking you've applied false lashes. Plus, the formula goes on smoothly, is easy to remove, and can also add curl and volume that lasts.
---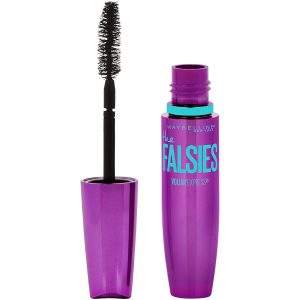 Another great choice is Maybelline Volum' Express The Falsies Mascara, which helps you create a glamorous look in no time at all. This product is clump-free, makes your lashes look fuller and thicker, and adds plenty of volume too, thanks to the fiber formula. The brush, which is curved slightly, works on lifting and separating your lashes in just one coat—just add more coats if you want a more dramatic look. It will stay on, it won't flake, and it's ideal for those who are on a budget and don't want to spend a lot of money on their makeup.
---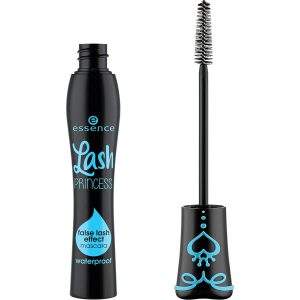 The Lash Princess False Lash Waterproof Mascara by Essence Cosmetics gives you the look of false lashes that have volume and length, thanks to the conic fiber brush. It works by sculpting every lash, defining and volumizing without globs or clumps. All you need is one coat for results, but you can add additional coats if you want a bolder look. Once on, it will last all day without fading or flaking, and when you need to take it off, just go with your preferred makeup remover, coconut oil, or micellar water. Plus, this product is cruelty free and affordable.
Note: If you don't want to go with a waterproof formula, you can buy the version that isn't waterproof instead.
---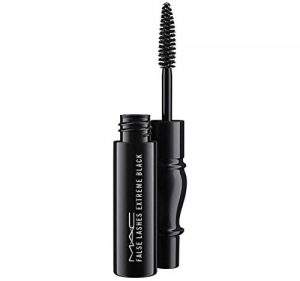 This MAC False Lashes Extreme Black Mascara comes in a smaller size that makes it easy to take with you wherever you go. It boasts a long-wearing, ultra-thickening formula that is described as mousse-like. And the double-lush brush works by separating and pushing your lashes up to create the look of more volume and curl. Your lashes will appear long, full-feathered, and dark, and you won't have to worry about smudges and flakes.
---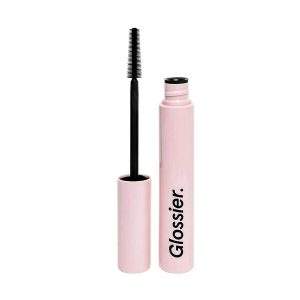 Finally, there's the Glossier Lash Slick Mascara, which features a fiber formula that can effectively separate, curl, sculpt, and lengthen your lashes. It is smudge-resistant, it won't clump, and it can condition your lashes. Plus, it is water-resistant, and it looks natural, creating a baby extension appearance. And it's also fragrance free, cruelty free, non-irritating, and suitable for sensitive eyes.