Getting your complexion have a bronze look can be a quicker step than restoring it back to its original fairness. People have different views and styles in having a tan skin. Some, prefer a brownish orange complexion only during the summer seasons while a few of them accidentally acquire sunburns due to inappropriate tanning procedures.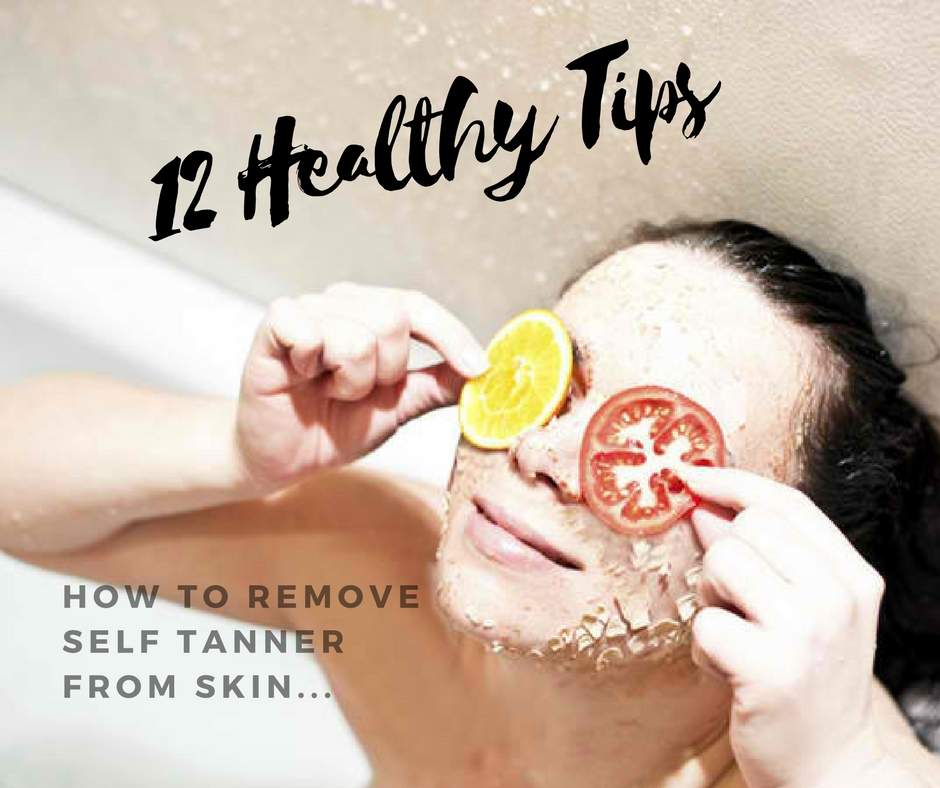 Photo Source: https://www.idiva.com
As a result of this, they may opt to whitening solutions to even out their skin and return their true skin color. These whitening solutions were already tested by many and often advice to the people who needs help in their skin tan problems.
You may read these twelve (12) ways on how to remove the self-tanner from the skin and follow the easy guidelines and routines to get back your alluring white and rosy skin.
12 Tips on How to Remove Self-Tanner from Skin
Use the Popular Lemon Method

Photo Source: https://www.uloop.com
Squeeze out the juice extract from the lemon and put it in a clean container. Thereafter, get a soft cloth and dab it in the juice extract until the cloth absorbs the liquid. Next, apply it on your face, neck, nape, arms, chest, back, legs, and feet. Do once a day or twice in a row of 2 weeks to 1 month until the desired result of fairness on the skin is achieved.
Try an Exfoliating Scrub
You may purchase herbal exfoliating scrub with whitening ingredients and apply it to your face and body at least thrice a week for a 1 month to 1 quarter trial. Exfoliating should only be as maximum as thrice a week to prevent the skin from excessive dryness and outgrowth of acne.
As to its benefits, exfoliating the skin may remove the dead cells, lighten up the skin, and renew the skin cells. As much as possible, use a gentle exfoliating scrub on your face and do not use a similar scrub that you apply on your body to your face since the latter has delicate skin portions than the rest of the body.
Reduce the Tan Effect with Loofah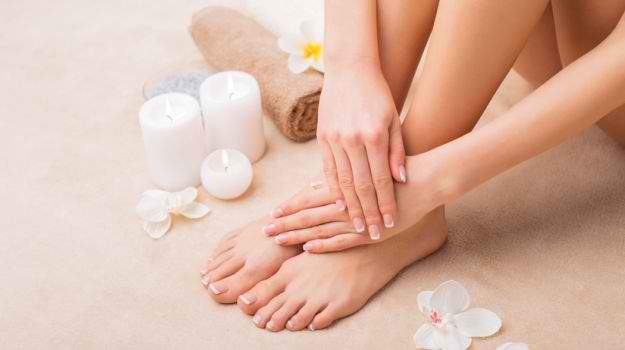 Photo Source: https://food.ndtv.com
An alternative to exfoliating scrub is the use of Loofah. This is a natural part of the plant that can be used for removing the dead skin cells by just soaking it in a soapy water and rub it all over your face and body.
It has the same skin regimen like the step #2 in which you have to do this for at least 3x a week only. Make sure to use a different scrub on your face since this part has a delicate and soft skin layer than the body's skin.
Consider Baking Soda on Your List
Every time you take a bath, try to pour a liberal amount of baking soda in a water and gently rub it on your skin. Let it rest for about 3 minutes then rinse. You can do this every day to see a fast result of the whitening.
Get Help with Whitening Soaps
Acid-based, placenta whitening and herbal soaps can help in the whitening process of your skin to remove the previously tanned effects. Every day you should use your favorite mild whitening soap so that you will see clearly the results after 1 week to 1-month time frame.
Drop Some Baby Oil
An oil has a naturally immiscible effect on the skin and it does not only separate itself from water but also, it can remove the tan effects on the skin. Apply oil every bath time and make sure to use it before washing your face and body with soap. Try to make this a routine every day so that you can able to remove the tan as quickly as possible.
Exfoliate Using Sugar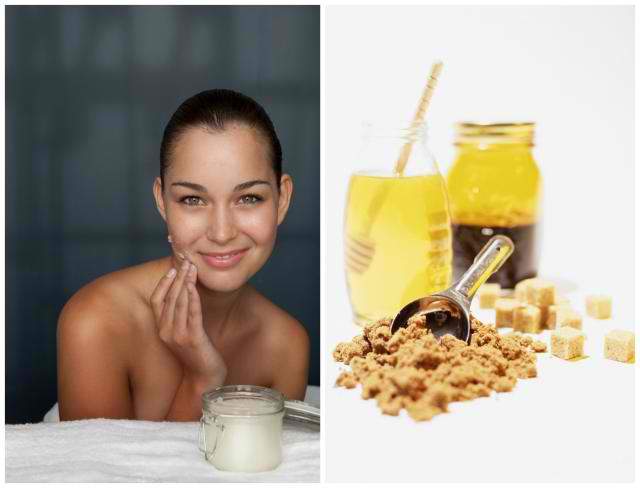 Photo Source: https://beauty.about.com
Sugar is also a great home remedy solution that can offer exfoliation and whitening. It makes the skin soft and removes the dead skin cells at the same time. It's a good alternative to exfoliating scrubs and loofahs. Moisten first your skin while taking a bath then apply the sugar on your skin then rub it in a circular motion to take effect. Do this routine for 3x a week.
Buy the Best Tanner Removal
If you want a lotion-based formula, you may try the tan removal product and follow the directions labeled on it to properly execute the procedure. Generally, it might take a week or more in using a tan remover.
Rub Tomatoes on Skin

Photo Source: https://www.punchskincare.com
Some people prefer to use organic home care solutions to bring out the fair restoration of their skin. In this case, they may try tomatoes during bath time. I personally tried using tomatoes when I got tanned during our swimming class in college. Every bath time, I'll take a shower first then rub the tomatoes on my face and body.
Tomatoes are great whiteners because these are enriched with the proper amount of acidic solution and lycopene extract that can make your skin healthy and white at the same time. Do this every bath time to achieve a fair glow and remove the tan.
Damp Cucumber on Skin
I have also tried cucumber together with the tomatoes are combinations. These two are the perfect tandem in keeping your skin moisturize, supple, brighter, and revitalize. It has a two-way purpose for reducing the effects of the tan and whitening your skin. The cucumber has a natural calming, whitening, and moisturizing effect.
It can also heal sunburns and stinginess of the skin from over exposure to the sun. It has anti-inflammatory properties which soothe the area where the skin becomes swell due to prickly heat. Use this cucumber every bath time and rub it on your skin, you may also blend the cucumber then apply it to your skin and see the great effects of it.
Ask Dermatologist for Bleaching

Photo Source: https://minneapolis.happeningmag.com
You may ask your dermatologist if you could take bleaching after few days or weeks of your tanning. The dermatologist will provide you sufficient precautions whether your skin can be ready for a bleaching treatment.
Bleaching is the fastest way to remove the tan effects on the skin however, it is expensive due to consultations, solutions, and device usage procedures on a per session basis.
Ask Dermatologist for Full Body Diamond Peel
You can also have a diamond peel treatment at least once every twice a week and ask your dermatologist about it. Again, the professional skin care doctor will know if your skin is ready for a clinical treatment after tanning.
What's the impact of removing the tan from skin?
As we all know, tanning treatments help the individual to increase its melanin production which is responsible for protecting the skin from the direct heat of the sun. It serves as a barrier against the harmful UV rays and prevents the skin from cancerous diseases.
However, some people cannot live having a permanent tan skin because they still want to restore their skin complexion. On the other hand, some experience sunburns due to excessive tanning treatments and they want to get whitening treatments to even out their skin tone.
It's actually a case to case basis why people wants to get back their true fair color so this context only assists those people who want to remove or even out their skin due to sunburn issues. Hopefully, this article was able to help your questions as to tan removal treatments.