From their sleek packaging to their gentle formulas and unique technology, it's no wonder that Korea is known to have some of the best skincare in the world. Many of these amazing Korean skincare products also come at inexpensive results but will leave you with dewy supple skin – just like the Korean celebrities.
The best part? You won't even need to fly to Korea to get these Korean skincare products. In fact, most of the best Korean skincare products are now available on Amazon. Just a click of a button and you'll have them shipped right to your doorstep. While there are plenty of incredible products available, we've helped to narrow down 10 of the best Korean skincare that's available on Amazon.
Elizavecca Milky Piggy Carbonated Bubble Clay Mask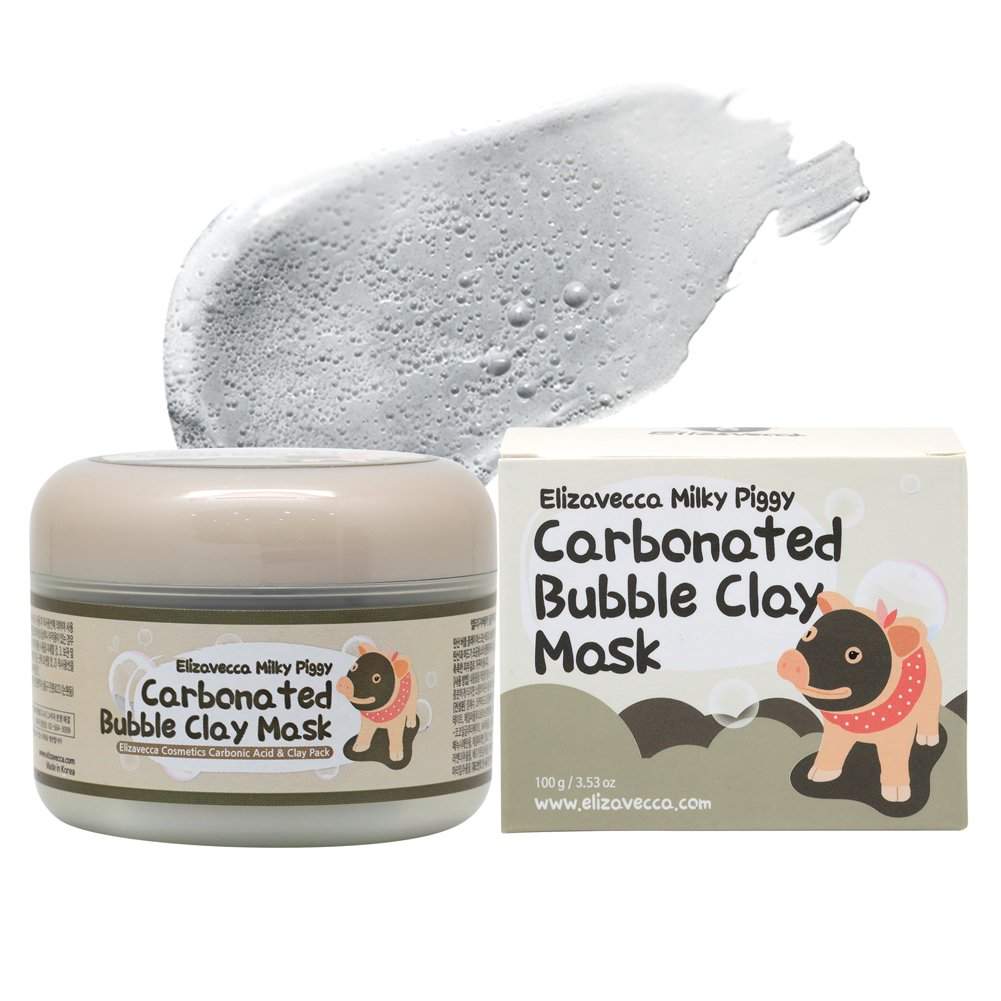 When you think of Korean skincare, you'll most likely think of the variety of face masks that they have. This carbonated bubble clay mask isn't just any mask however, it not only has a unique bubbly texture, it's also extremely effective. With its special formula, it'll help to banish blackheads on a variety of skin types by cleaning deep into the pores.
After you're done with the mask, your skin will also feel incredibly refreshed, and reviewers have mentioned that it also helps dead skin from building up on the face as it takes off the dead layers. It's also reasonably priced and who wouldn't want to get rid of dark and huge pores?
---
Nature Republic New Soothing Moisture Aloe Vera Gel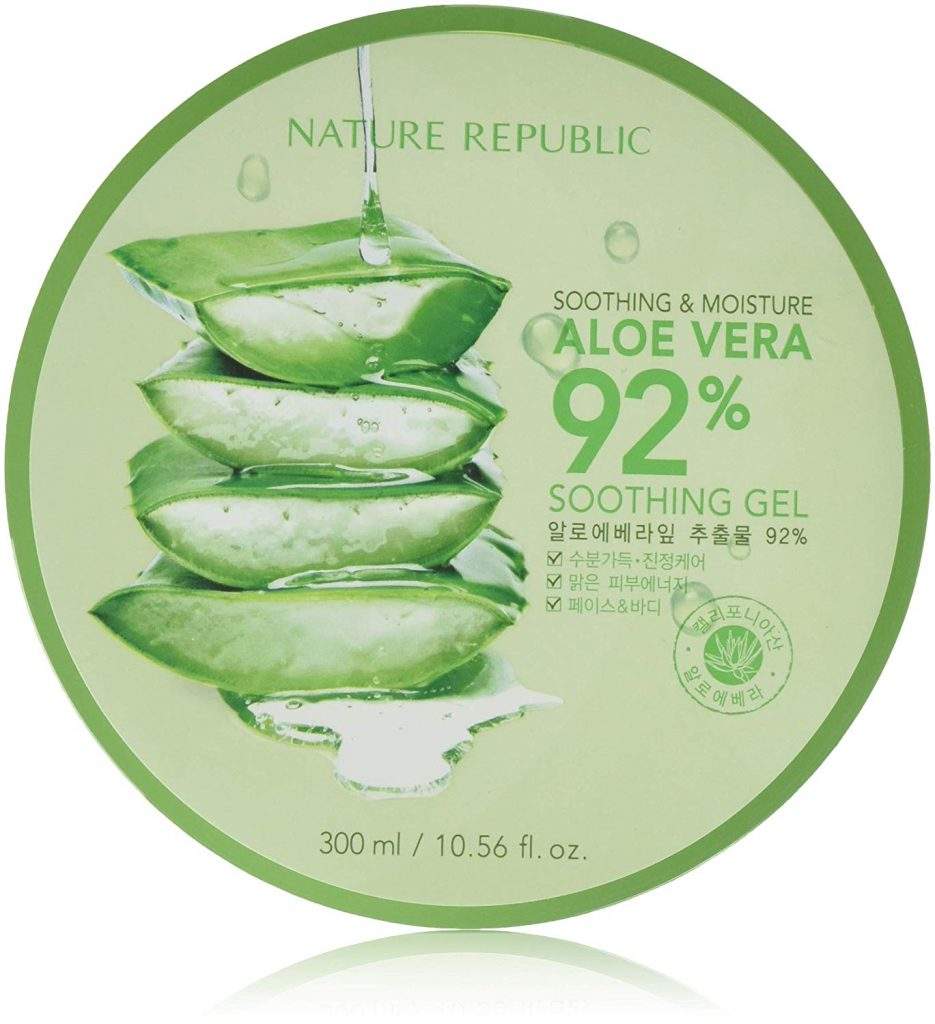 While there's plenty of aloe vera gels on the market, this particular gel does wonders. It also works far better than other more expensive products and comes with plenty of good stuff. First off, the aloe vera gel comes in a large container which means that it'll last you for a considerable amount of time.It also soothes and refreshes the skin, and is great for anybody that struggles with acne. It'll keep your face clean, hydrated and some reviewers have even commented on how the gel has improved the quality of their skin and even removed whiteheads and blackheads on their face.
---
CORSX Low pH Good Morning Gel Cleanser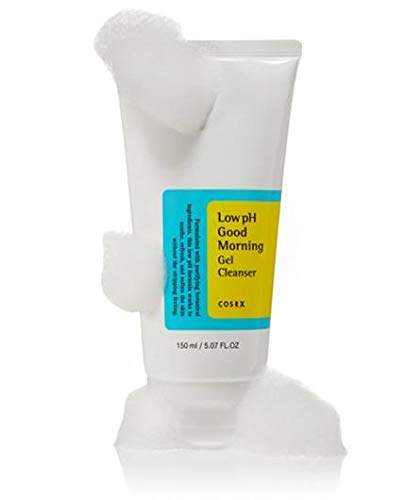 As the name suggests, this cleanser is great for when you've just woken up in the morning and want to remove any impurities that may have accumulated at night. This gentle gel type cleanser has a mild acidic pH level, and is effective in getting rid of excess sebum on the skin. The addition of the tea tree oil ingredient will also help in soothing any irritated skin.
Individuals have raved about this gel cleanser and mentions that it helps them in reducing acne breakouts and achieve glowing skin. There's also no stripped-tight feeling after using the cleanser, and doesn't douse your skin with harmful chemicals. The foaminess will also help to wake you up in the morning, and you'll feel more than ready to tackle your day.
---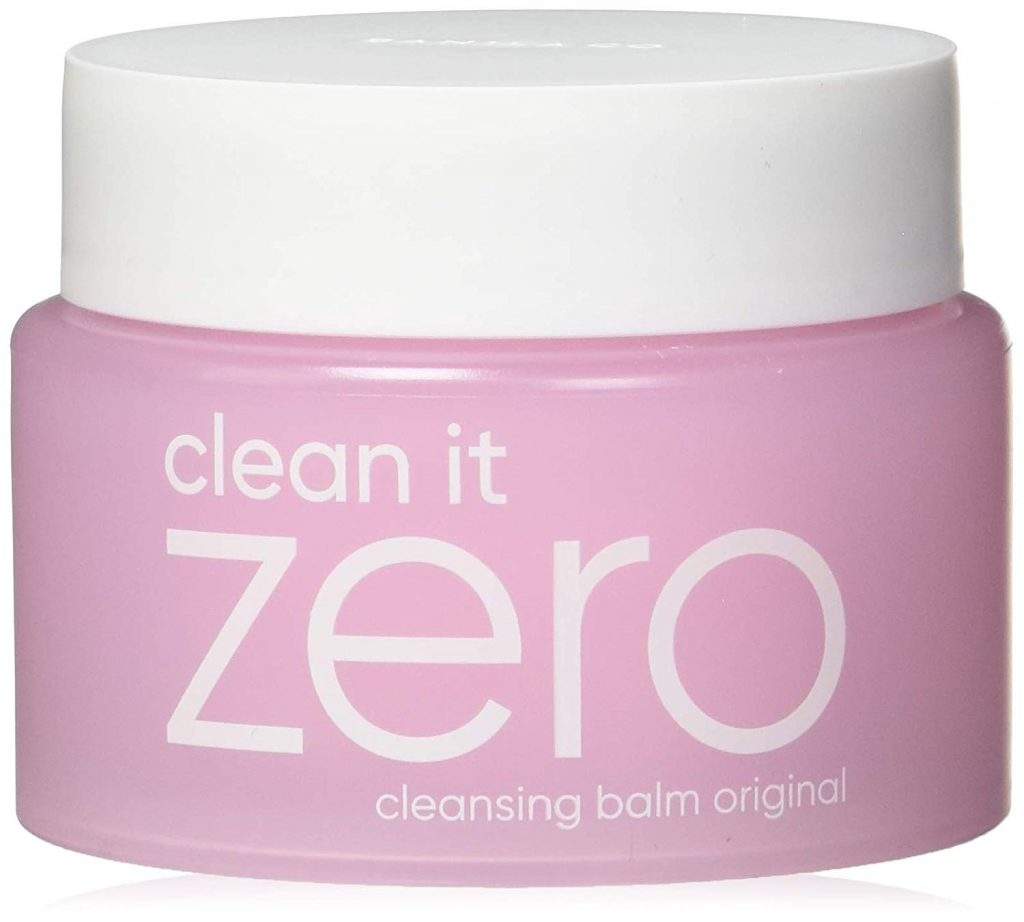 This particular cleanser is especially popular with individuals as it helps to melt away even makeup that's tough to erase. Furthermore, it's also a 3-in-1 cleansing balm hypoallergenic cleanser that'll help to remove both waterproof makeup while also getting rid of any impurities. Instead of having to go through multiple facial cleansing steps at night such as removing makeup and cleaning your face, you'll now just take only five minutes to have clean and make-up free skin.
The cleansing balm is also incredible gentle and soothing while also helping to moisturize your skin. It's also great for those that have sensitive skin as a lot of products may be a tad too harsh. Due to the gentle formula of Clean It Zero Original however, those with sensitivity issues should give it a shot.
---
The Face Shop Rice Water Bright Bundle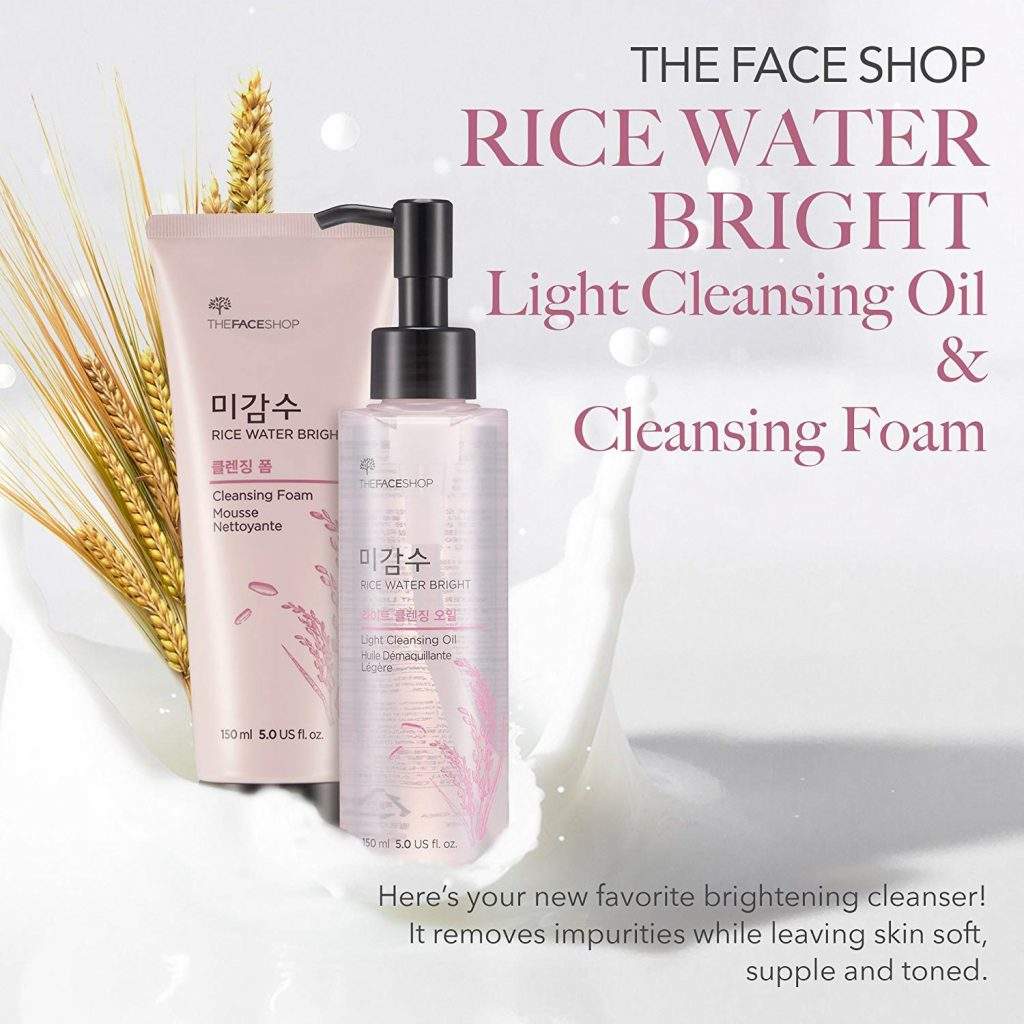 The Face Shop is a reputable Korean brand used by plenty of celebrities that has also established a strong following. Rice Water Bright, is an especially well-known cleanser that's enriched with rice water that contains Vitamins A, B and E, minerals along with ceramide that will help to both brighten and nourish dry skin. Rice water is a milky-white water that's enriched with Vitamin B and minerals and is obtained after rinsing rice. It's a traditional Korean beauty treatment that was previously used in the royal court of the Joseon Dynasty.
By using Rice Water Bright, it'll help to brighten and moisturize the skin as well as remove makeup residues without irritation. This bundle comes with both the foaming cleanser along with the light cleansing oil for maximum effectiveness. This combination of products is a perfect place to start double cleansing and achieve that glow that you've been looking for.
---
20% Vitamin C Hyaluronic Acid Serum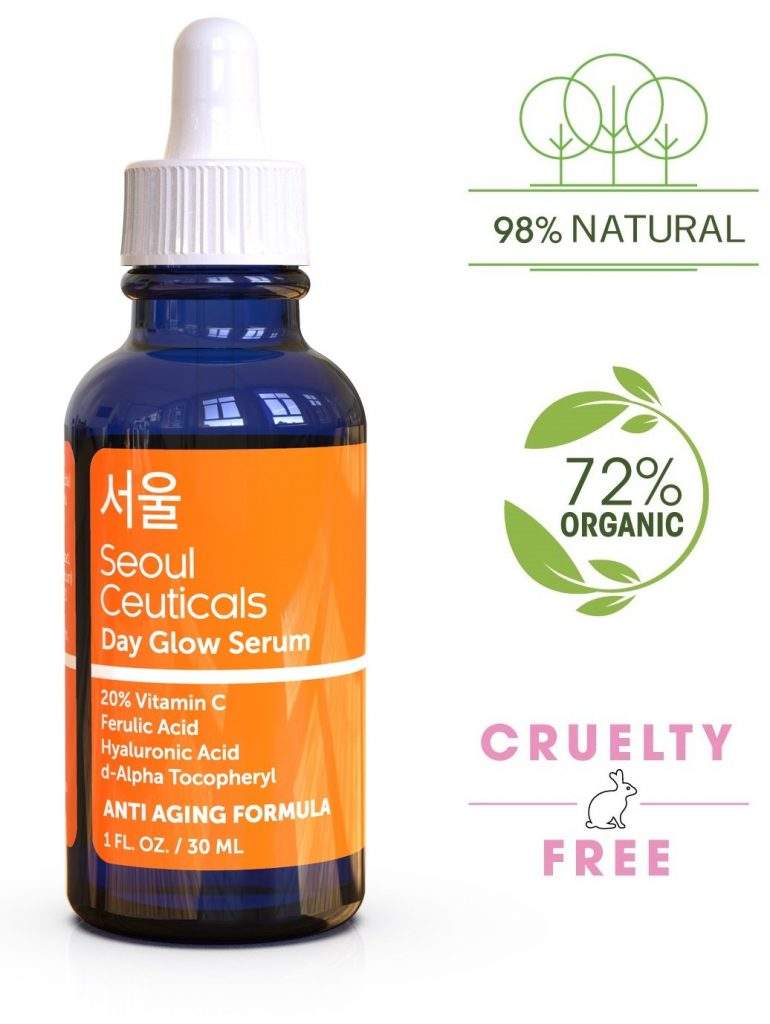 With skincare, serum is a must. This Vitamin C serum from Korea contains potent active ingredients that are great for your skin. The serum will also prevent aging and wrinkling while helping to reduce fine lines. Not only will you have a brighter and more youthful complexion, the facial serum is also meant to help with the shrinking of pores, clearing up acne, preventing breakouts and looking great under makeup.
According to the reviews, the serum has helped with dark spots, hyper pigmentation, and helps the skin to look youthful and suppler. Another individual was also pleased that this serum can be used on its own and there's no need to cocktail anything with the serum as it already has hyaluronic acid with a pleasant citrus smell.
---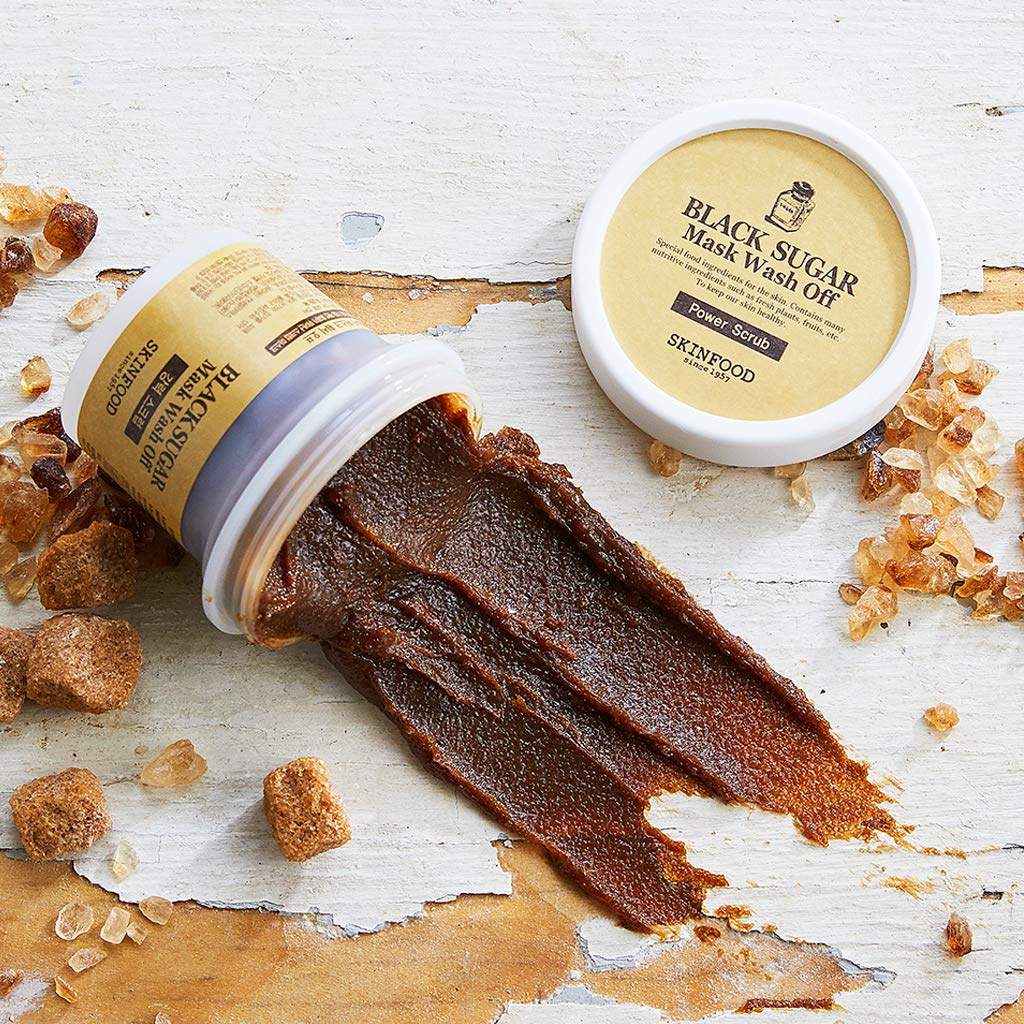 This exfoliating and hydrating mask is so good for your skin that you'll almost feel like you could eat it. It has Brazilian black sugar granules that's rich in both vitamins and minerals to restore nutrients as well as moisture to the skin. The black sugar is unrefined and enriched with minerals such as calcium, iron and more.
Being a well-known brand, this mask has been a bestseller for numerous years due to its effectiveness. The black sugar will scrub away dead skin cells which helps to brighten the skin. It's also gentle on the skin and you'll end up with a creamy supple skin that feels completely refreshed.
---
Mizon Snail Repair Intensive Ampoule for Face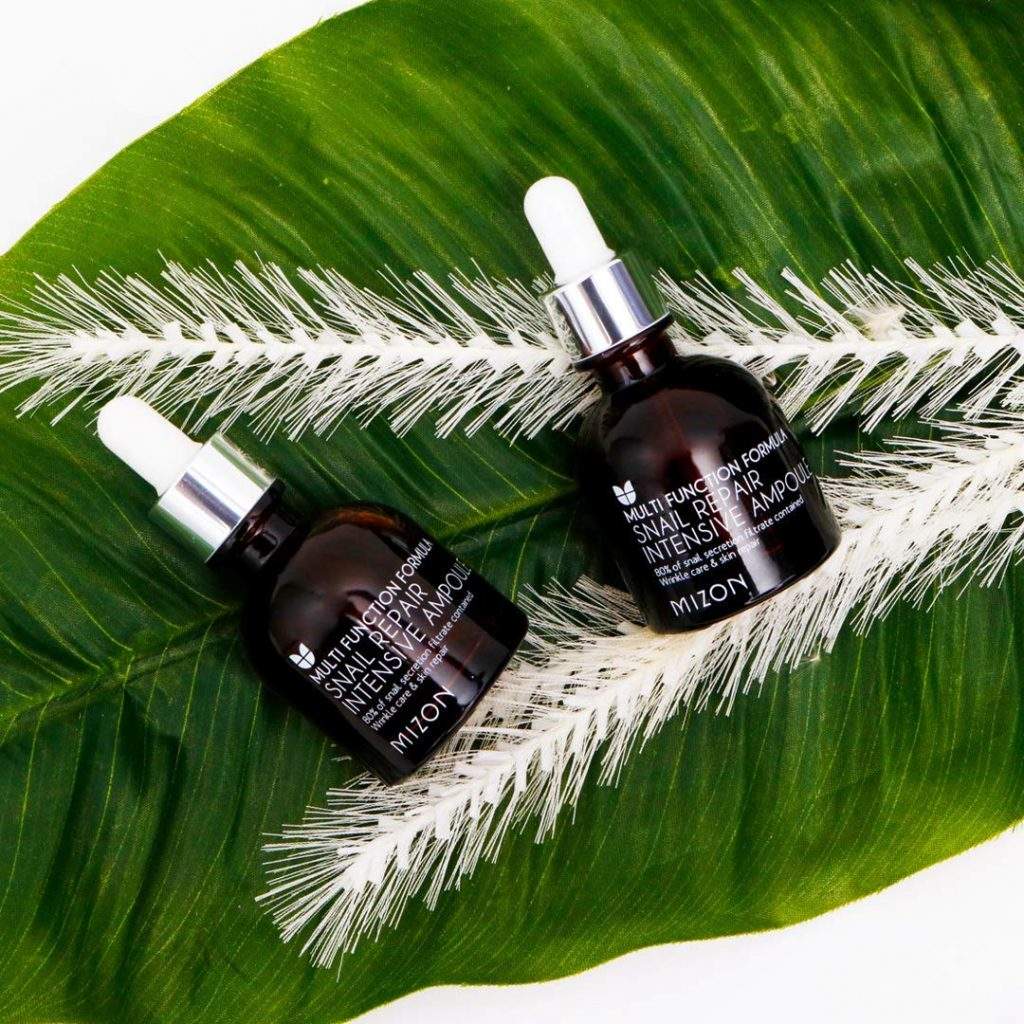 Yes, this intensive ampoule is made with real snail mucus, but that's what makes this formula unique and extra effective. Due to the snail secretion, it makes the formula thicker and more elastic, which also delivers nutrition effectively. This formula is known to help with multiple skin issues and helps to protect, sooth, and nourish the skin.
You won't be disappointed in purchasing this treatment as you'll be gaining the benefits of firming, hydration, and toning. It'll also help to heal damage to the skin made by acne scars, enlarged pores and more. No wonder it's received such raving reviews and is an Amazon's Choice rated product.
---
While taking care of your skin after you've put on makeup is important, so is prepping your skin before makeup. With Son & Park's Beauty Water, you'll be able to effortlessly tone, hydrate, and cleanse your face before the next steps in your makeup routine. The formula has a multitude of ingredients that's great for your skin including willow bark and papaya extract that has mild exfoliation abilities.
The lavender water and orange fruit extract also makes for a gentle smell, and they all work together to get rid of dead skin cells while providing you with ultimate moisture. At the end of it, you'll have a smooth, clean, matte face that's ready for makeup.
---
Innisfree Super Volcanic Pore Clay Mask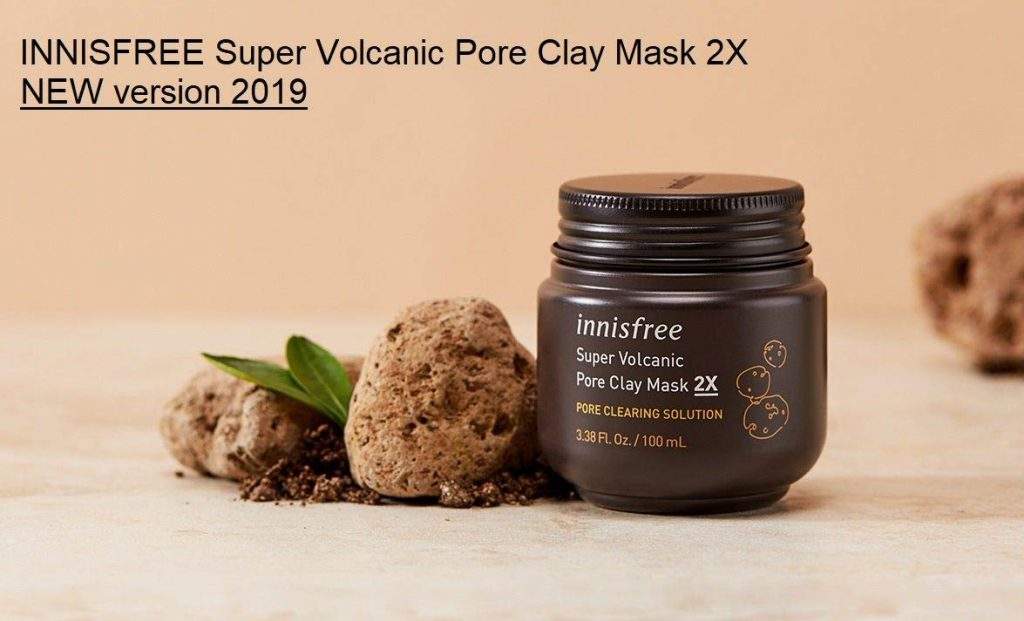 Ever used a mask that's infused with volcanic ash? Well, now you can with this super volcanic pore clay mask. It's especially suitable for oily skin as it helps to remove sebum and tighten pores while exfoliating dead skin cells. The mask also has cooling effects and will help to enhance skin tone. Get ready for a full-face glow with this mask, as it's apparently fantastic at clearing your pores out.