While mascara can help us achieve beautiful lashes, sometimes we just want to go that extra mile and invest in some fluttering lashes. With fake eyelashes, you're able to achieve a range of looks from natural looking lashes to dramatic lashes. Fake eyelashes are the easiest and most inexpensive way to add the glam factor to a beauty look without caking on the mascara or undergoing an eyelash perm.
With fake eyelashes, you also won't have to worry about them clumping or smearing as fake eyelashes can remain perfectly curled and separated no matter what. Application is also a breeze and they're easy to remove after a night out. With so many different types of fake eyelashes on the market, it can be overwhelming to find one that suits your needs. To help you get started, here are 10 of the best fake eyelashes that we've found.
Ardell Multipack Demi Wispies Fake Eyelashes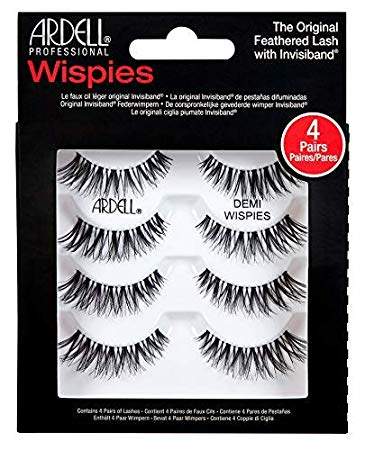 If you want to purchase fake eyelashes, you definitely can't go wrong with Ardell. This brand has been the go to for individuals ranging from makeup artists to beauty fanatics and more. They've got over 200 different types of eyelashes ranging from natural to the colourful. The Demi Wispies Fake Eyelashes however, are exceedingly popular as they're lightweight, realistic looking, and looks invisible against any skin tone.
Best of all, it's incredibly easy to apply, and can make your eyelashes look fuller in a natural way. Each pack comes with four sets of fake eyelashes, but you can re-wear them anywhere between four to six times each. These fake eyelashes, however, don't come with glue so you'll need to purchase them separately.
---
Vassoul Dual Magnetic Eyelashes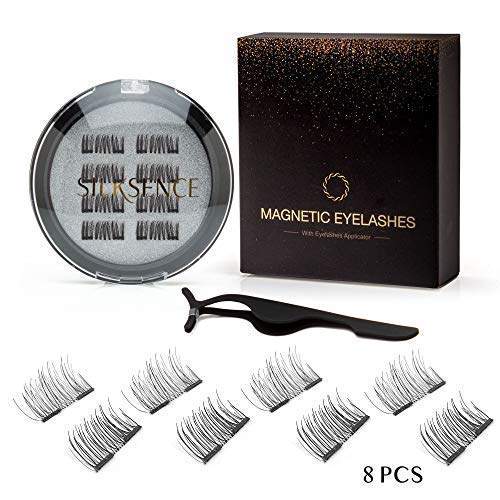 If you're not a fan of eyelash glue, this is a great alternative for you. With the use of an eyelash applicator that's constructed with special alloy material, you'll be able to put on your eyelashes in just a few seconds. The eyelashes themselves are also made with premium synthetic fibers and will make your eyes naturally beautiful.
This glue-free design also means that there will be minimal irritation to your eyes, and you won't have to worry about damage to your natural eyelashes. On top of that, these eyelashes also have an incredibly high rating on Amazon, with many reviewers stating that application was a breeze.
---
Icona Lashes Premium Quality False Eyelashes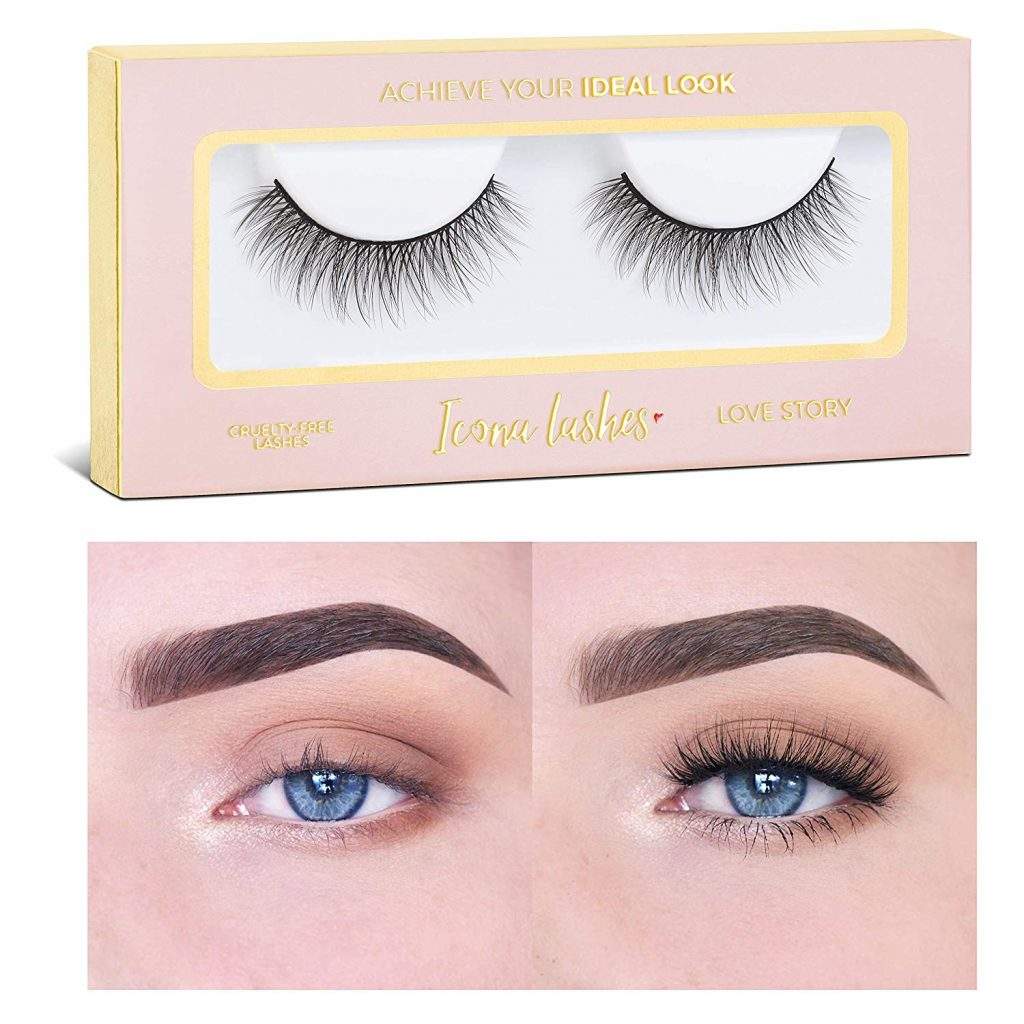 These fake eyelashes are great for beginners as they're incredibly easy to both remove and apply. They're also both cruelty-free and vegan, and will seamlessly blend in with your natural lashes. If needed, you're also able to customize your lashes to your eye shape by trimming and adjusting it to the shape of your eye.
Re-use it for up to six to eight times if cared for properly, and be prepared for comfortable and light lashes that you can wear for a prolonged period of time. These false eyelashes are also 100% handmade with exquisite craftsmanship that'll result in beautiful attractive eyes.
---
Elliace 50 Pairs Styles Handmade False Lashes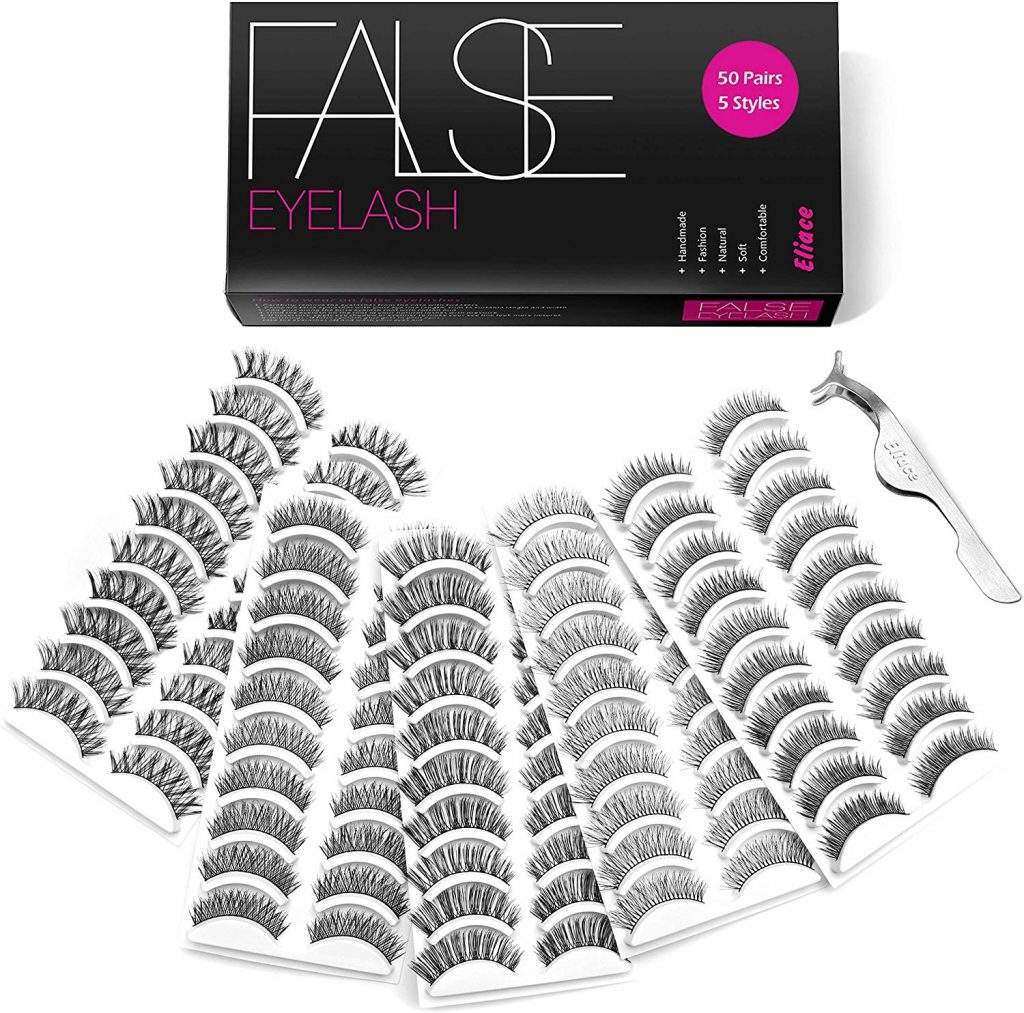 If it's one of your first times with false eyelashes, it's always better to have a couple of extra sets to deal with the mishaps and handling the glue. With this one purchase, you'll have 50 durable eyelashes that both full but natural looking. These eyelashes are also made with thin fiber material, which make them soft and comfortable to wear. There are also five unique styles in this one pack so you're able to try out different densities and styles and figure out which suits you best. Start off with a natural looking pair of lashes before slowly working your way to something more dramatic.
---
Arvesa False Magnetic Eyelashes Full Set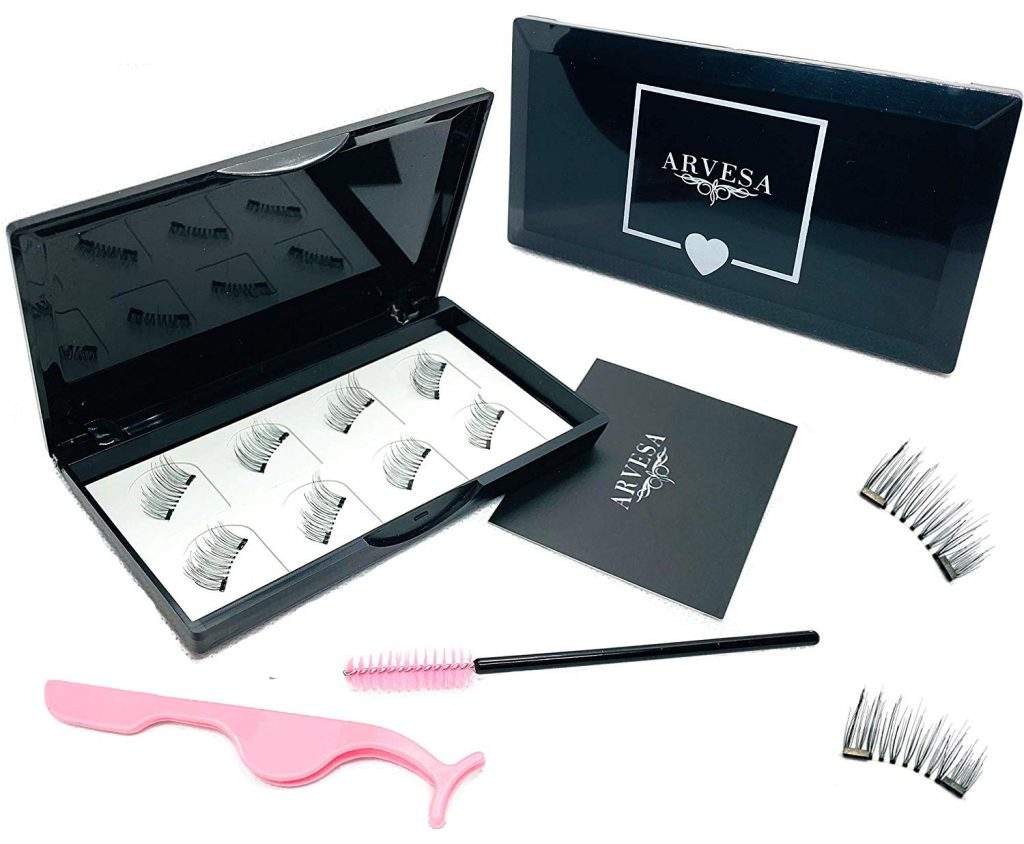 Arvesa seems to have cracked the code when it comes to magnetic eyelashes. While some magnetic eyelashes are harder to wear due to the magnetic applicator, Arvesa has designed a special non-magnetic tool that also has round edges to protect your eyes.
The lashes themselves are also professionally designed and made with fibers that are ultra-thin. The magnet for these lashes is also three times stronger than other magnetic eyelash brands so you won't have to worry about them falling. These lashes also come with a special travel-friendly and shake proof case that can hold your lashes in place – even when you travel.
---
Jimre High Volume False Eyelashes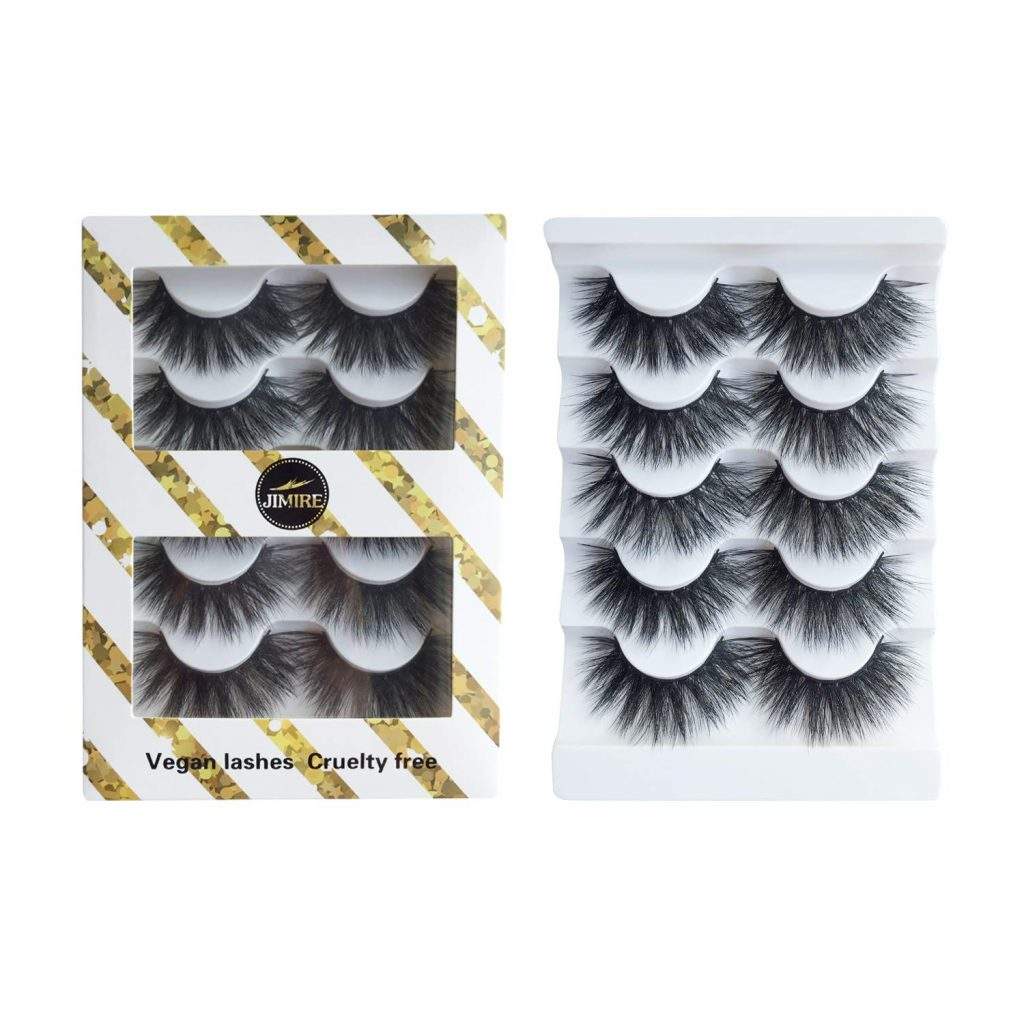 Go full on with these high-volume 3D faux mink lashes that are great for those looking for a more dramatic look. The thickness of these lashes will draw attention to your eyes, and the textured pattern will even give off a smoky eyed vibe. While they may be more voluminous, these lashes are still lightweight and are both cruelty-free and lovingly handcrafted. The flexible soft band also means that your lashes won't come apart and is the perfect accessory to complement your eye makeup.
---
Kiss Products No. 05 Ever EZ Lashes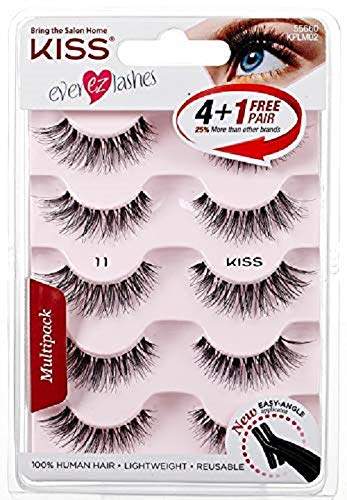 These lashes are highly rated due to its flexible band which makes these lashes easy to put on. These lashes are also more natural and aren't overly dramatic. Hence, they can be used as an everyday look. A silicone tool has also been provided with the fake eyelashes for easier application. In terms of quality, you won't be disappointed with these lashes as they're made with top-quality natural hair, and they're lightweight, reusable, and suitable for all individuals – even those that wear contact lenses.
---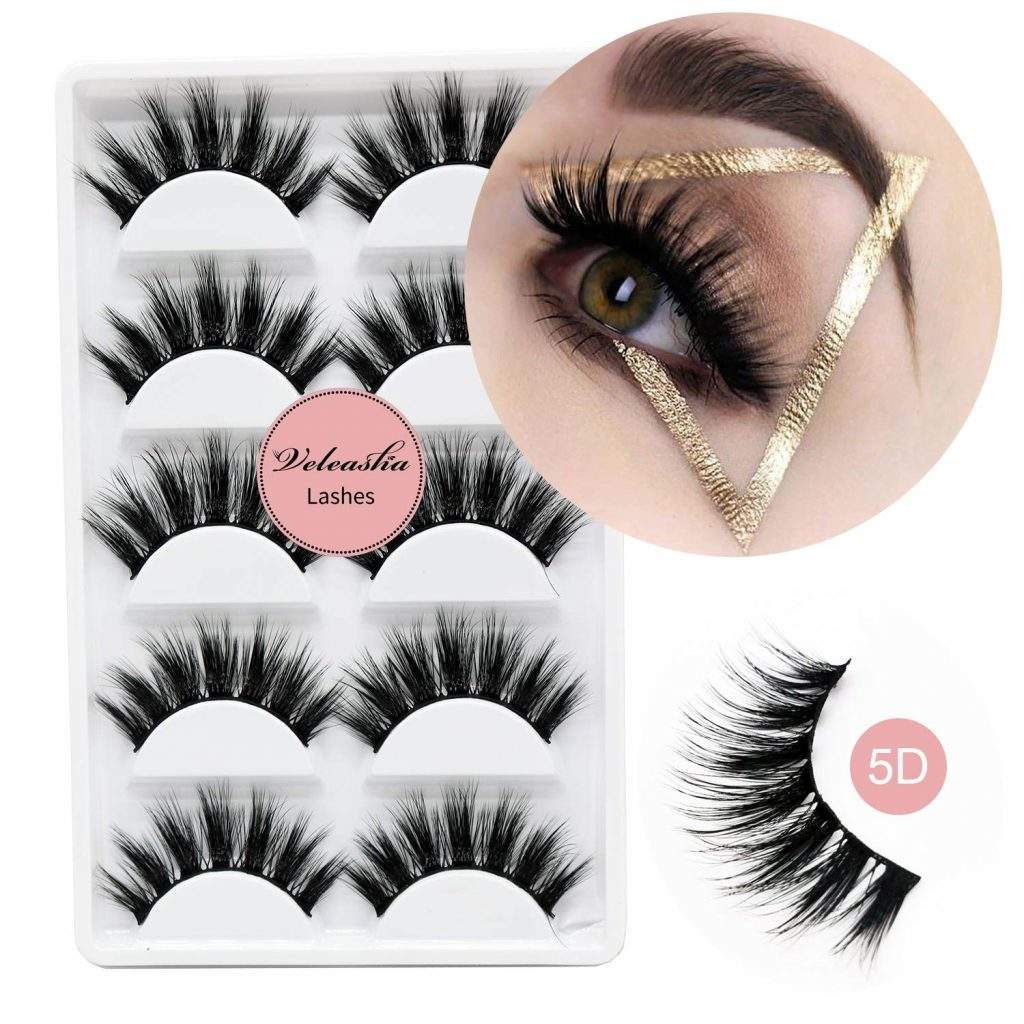 These lashes are great for individuals that want a more dramatic look. They're lightweight and constructed with soft fibers, meticulously handmade, and comes in a pack of five. With its flexible band, you won't have any issues with application, and you can even reuse a single lash between three to 10 times. These lashes also have raving reviews on Amazon with users mentioning that the lashes don't feel heavy on the eyes at all and can last for a considerable amount of time.
---
Magnetic Eyelashes with Eyeliner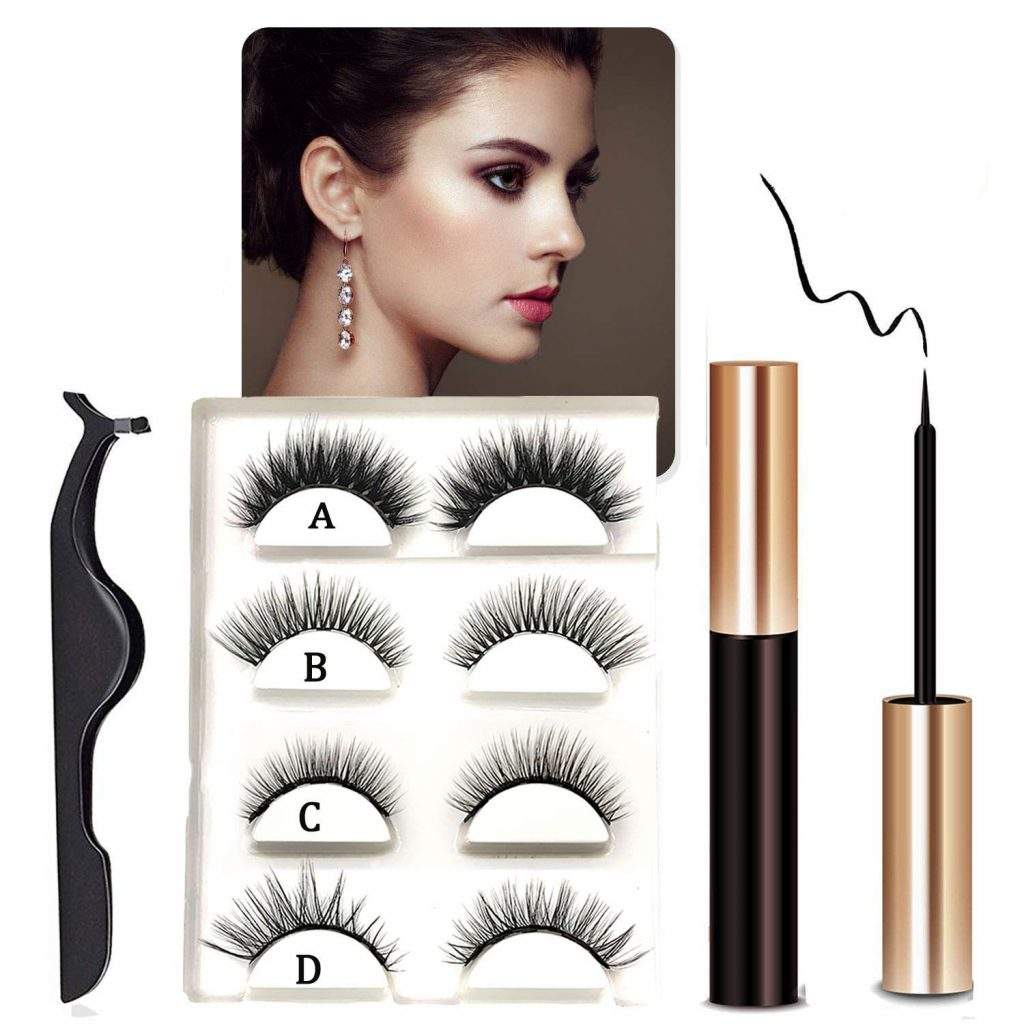 This two in one special means that you've got the best of both worlds with magnetic eyelashes and eyeliner. The liquid eyeliner is a unique formula that has more magnetic particles than other kits, so you won't have to worry about your lashes dropping. This set also has four pairs of magnetic eyelashes that comes in different styles from natural to the more dramatic.
All of these lashes are natural-looking, and application is quick and easy. All you have to do is apply the magnetic eyeliner before placing the magnetic eyelash on top of it. The eyeliner is also waterproof, so you won't have to worry about it smudging during the course of the day.
---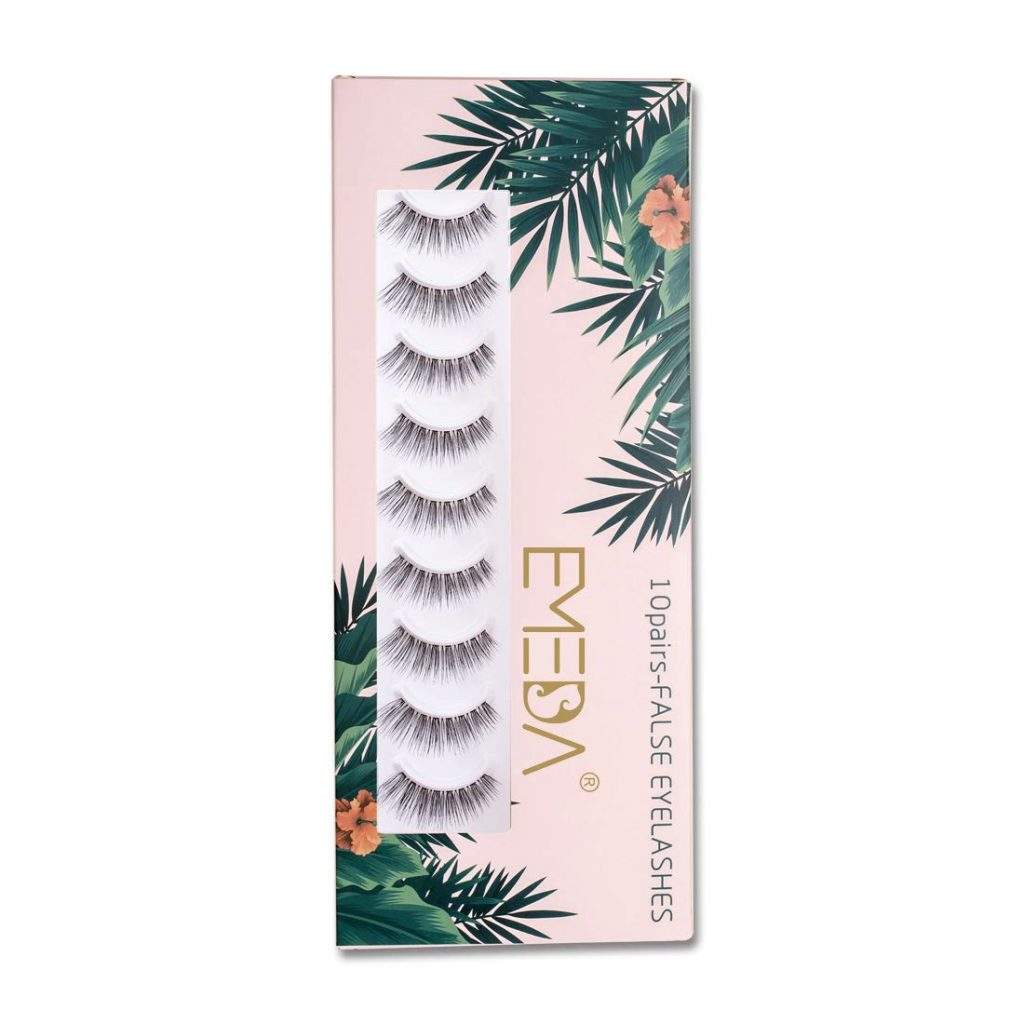 Those looking for fake eyelashes that aren't overly dramatic, should opt for these 3D natural fake eyelashes that are made of thin fiber material. It comes with a transparent band along with 10 pairs of eyelashes. Individuals that have used these lashes have rated it very highly and mentioned that they're feathery and lightweight, natural, and perfect for everyday use. Give them a purchase as you certainly won't be disappointed.