If you've ever had to use cold rush therapy for a knee or back injury, you know that there are some hard-to-use machines out there. Aside from being rather cumbersome, there are some machines that either make a lot of unnecessary noise or need constant monitoring in order to work properly.
If you've never used a cold rush machine, be aware that sometimes, these machines are not all that they're cut out to be. While good cold rush therapy systems provide plenty of cooling therapy over injured areas of the body, sometimes the machine (especially older models) can be a lot to handle. Older machines can be too huge to move around easily, and if you're injured, this is the last thing you want to be doing. However, more modern machines that you can find in today's market are smaller, easier to use and much more energy efficient.
Instead of scouring the internet trying to find the best machine for your money, look no further. We've compiled a list of the top ten cold rush therapy systems that you can purchase online today. All these machines are superior in quality and are worth every penny you're going to spend on them.
Ossur Cold Rush Therapy System (W/ Knee Pad)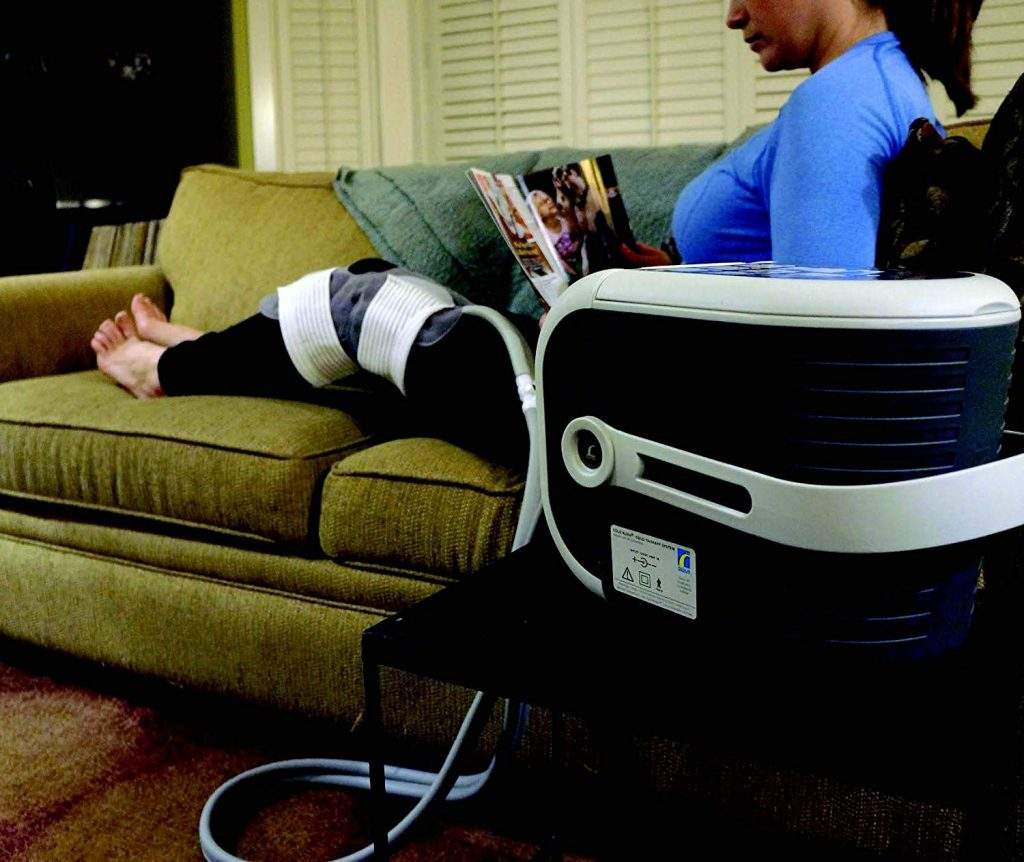 The Ossur Cold Rush Therapy System that comes with a knee pad is a super quiet machine that evenly distributes the cold over the affected body area. Whether it's your knee or your back, this machine is consistent in temperature and is quite simple to use. It has the highest ice-to-water ratio in the market and has equipment that promotes less heat from the engine running in through the water tubes. This allows the machine to work at it's coldest and is consistent in keeping the wounded area cold. The better the machine, the easier it is to keep the wounded area cold and treated.
---
Ossur Cold Rush Device USA – Unit Only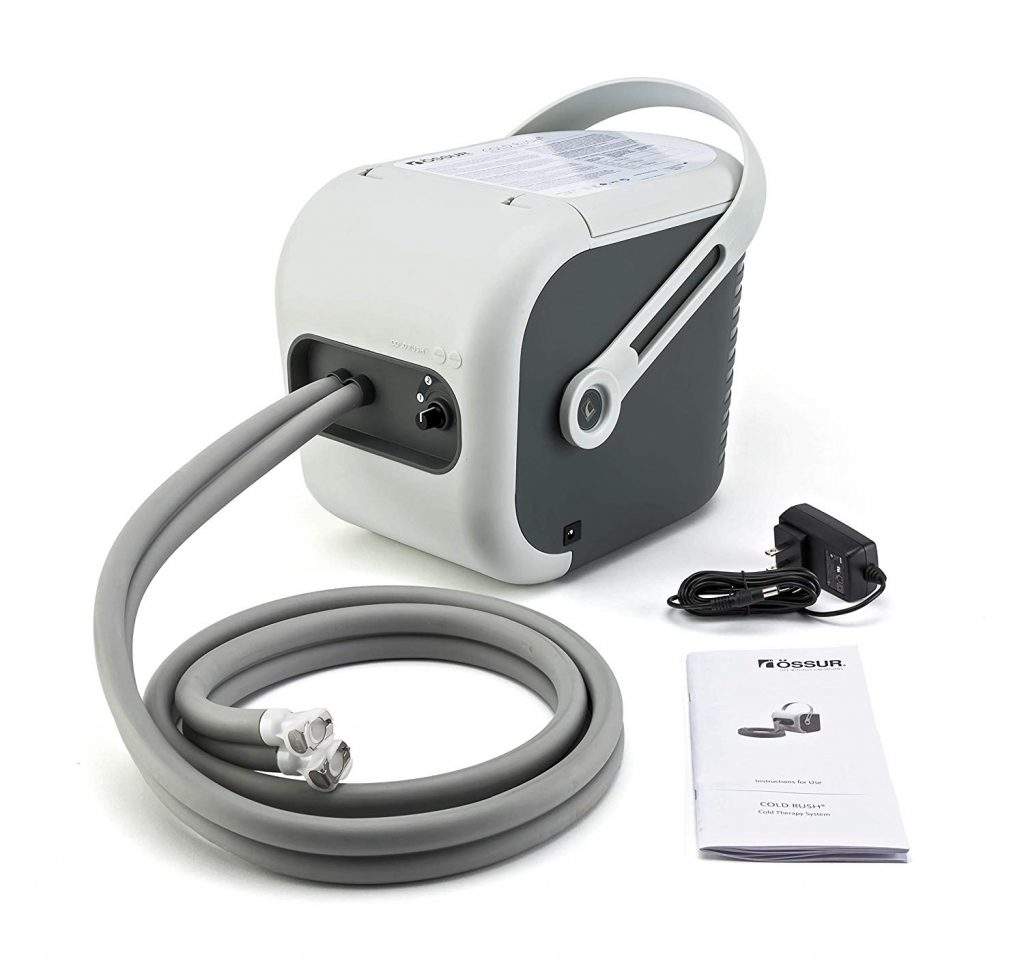 The Ossur Cold Rush Device comes with the unit only, but you could easily purchase the pads for the machine separately. This nifty machine reduces surgery swelling and provides continuous cold therapy to the wounded area or areas. With this machine, you could potentially decrease inflammatory medications that could cause some harmful side effects. As cold therapy is a no-risk form of therapy, it's no wonder why people throughout the world have been using these types of machines for years. This machine can also improve joint function and the overall quality of life for anyone dealing with after surgery pain or joint pain.
---
Ossur Cold Rush Therapy System (W/ Large Shoulder Pad)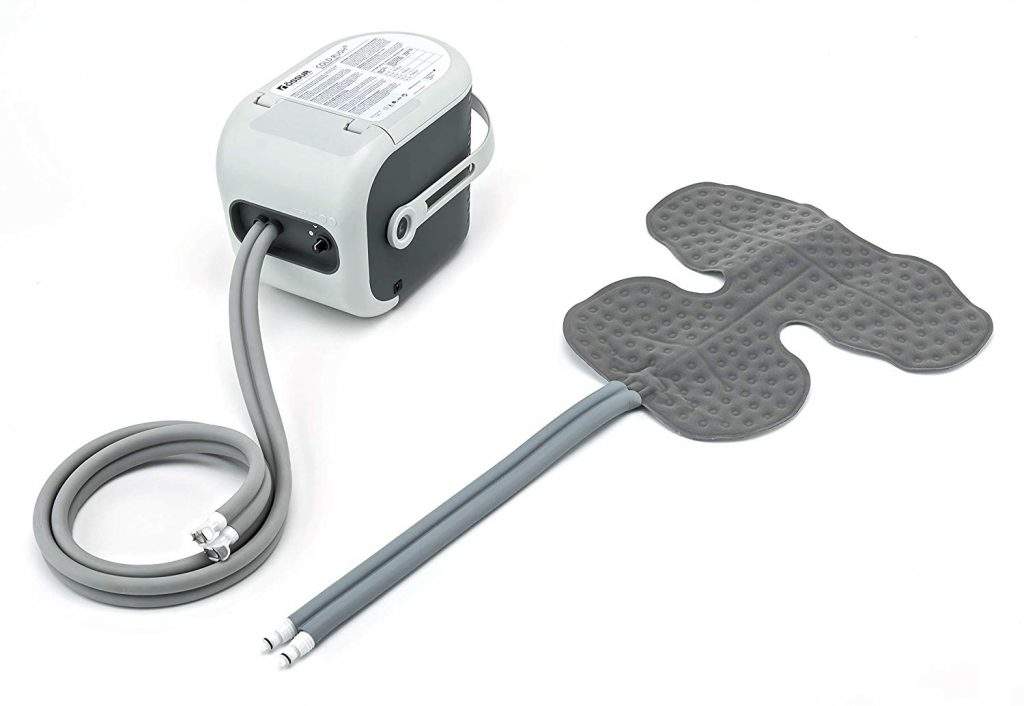 This Ossur Cold Rush Therapy System comes with a large shoulder pad for ready use on the shoulders. This machine can be used on larger areas since it is a bit larger. Being an Ossur model, it still touts the best ice-to-water ratio in the industry and promises it won't have too much heat up due to the running motor needed to flush water throughout the machine. Since Ossur is a leading brand in this market, it's safe to say that their methods have been tried and true. It's a great investment for those who need a machine ready to take on larger areas of the body.
---
Cryotherapy – Circulating Personal Cold-Water Therapy Ice Machine by Arctic Ice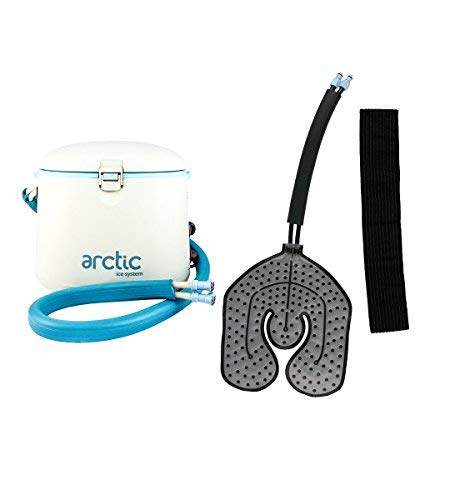 The Cryotherapy Circulating Cold Water Therapy Ice Machine by Arctic Ice is another great water circulation machine that keeps the water cold for long periods of time. The large pad it comes with can cover small to large parts of the body with ease. The flat, holed surface of the pad actively stimulates areas of the body with the coldness of the moving ice water. As some machines can be noisy with all the flushing, this machine is whisper quiet and provides hours of cold therapy.
---
Vive Cold Therapy Machine – Flexible Cryotherapy Freeze Kit System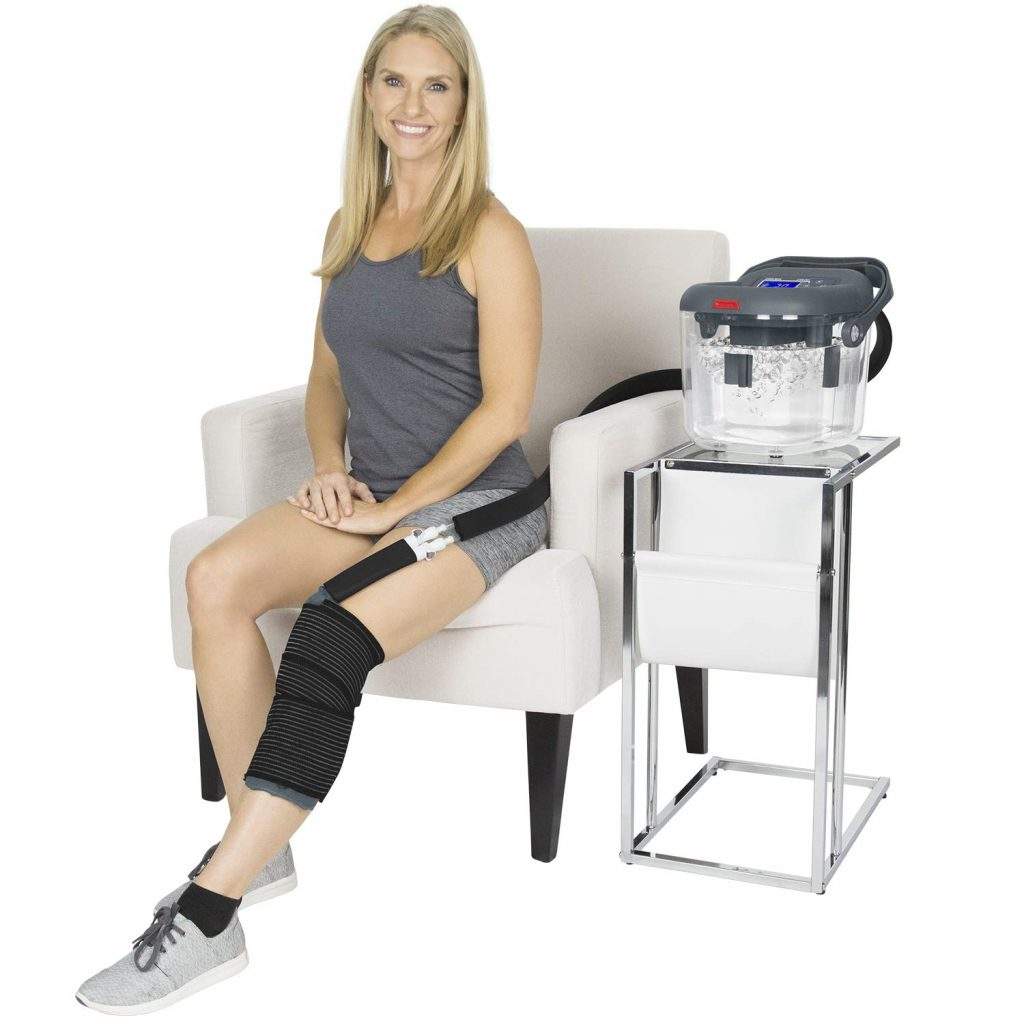 The Vive Cold Therapy Machine with flexible cryotherapy freeze kit system comes with a large ice cryo cuff that is perfect for an ankle or other section of the leg. This is a larger machine and can take more water and ice. It also works for longer periods of time, so you won't have to worry about continuously getting up to get more ice or drain it out. This machine also comes with extra long insulated tubing, so you can set it up on a side table or TV tray and not worry about the tubing being too short to get to your ankles or legs. This is especially beneficial for any older patients that don't have someone to help them move the machine, as it could be cumbersome to do so if you are injured and alone.
---
Polar Products Active Ice 3.0 Knee & Joint Cold Therapy System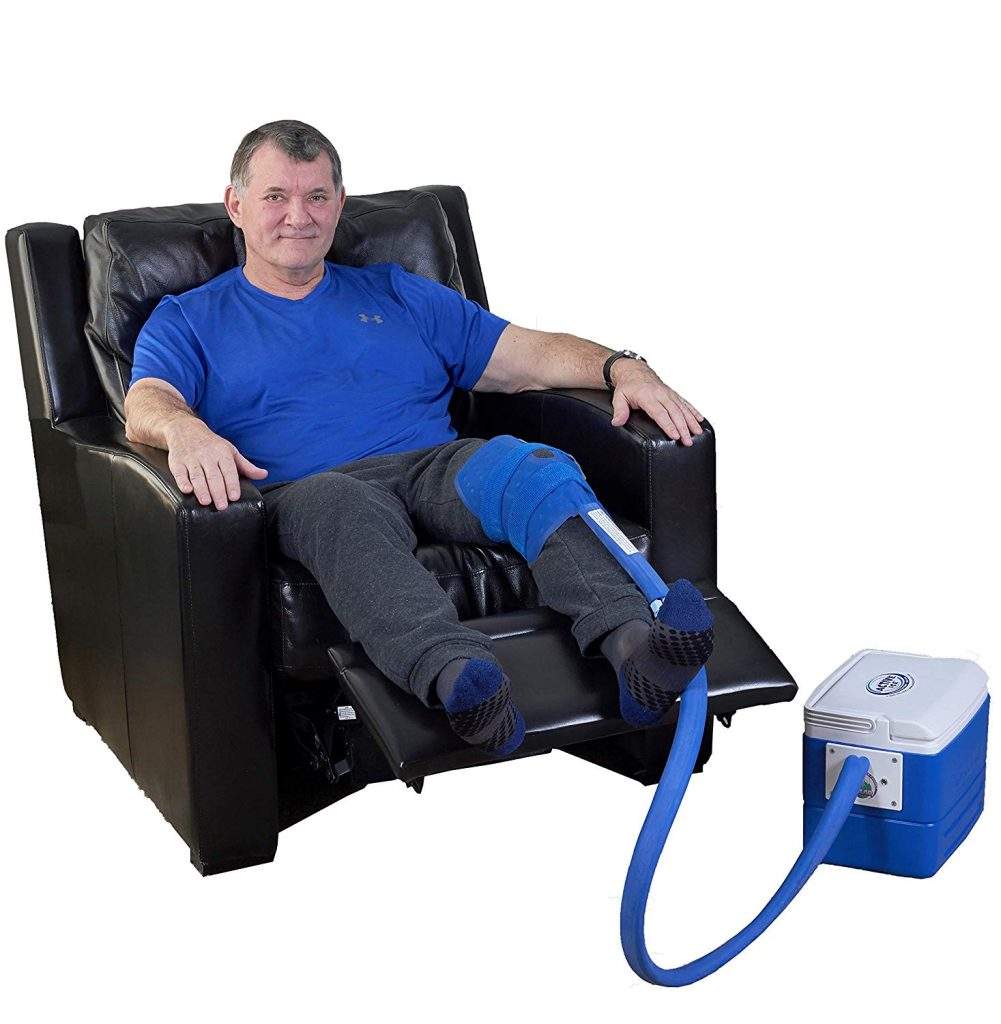 This Polar Active Ice 3.0 Knee and Joint Cold Therapy System is targeted toward the joints such as ankles and knees. This machine is specifically made for after surgery therapy and effectively slows the blood flow to injured areas of the body. This is an ideal machine to own if you are straying away from anti-inflammatory drugs or pain drugs. This is ideal for more sensitive systems that need therapy in leg joints, but you can also use it in different areas of the body as well. This machine also offers cooling comfort to anyone suffering from joint illnesses such as arthritis or anyone suffering from an old sports injury that acts up every now and again. The cooling water helps reduce inflammation and keep the area more pain-free without the use of heavy drugs. With cold therapy and routine physical therapy, many affected areas of the body can have reduced swelling and overall lead to healing.
---
Polar Products Active Ice 3.0 Shoulder Cold Therapy System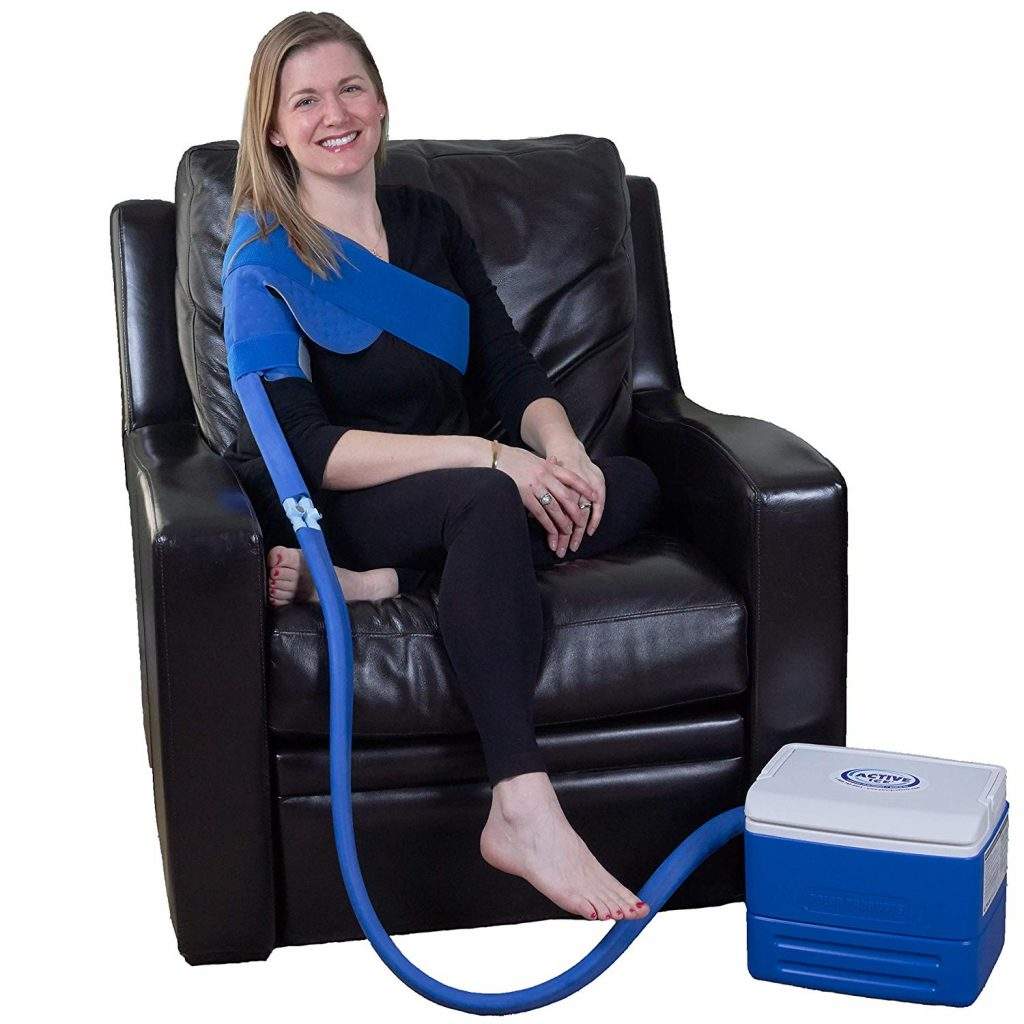 The Polar Active Ice 3.0 shoulder cold therapy system is a great machine for any shoulder pain. This machine comes with an easy to use machine that has a timer. It also comes with all the appropriate straps you'd need in order to secure it to your shoulder. This is ideal for anyone who has had any recent shoulder surgery and needs some cold therapy in those areas. You can also buy a different patch and hookup for other parts of the body, so this machine is versatile in it's set up. This is also a great machine that has strong, long tubing, so it's easier to get to various areas of the body without having to overstretch or move the machine much. Once it's set up, the straps should be long enough to cover any area of the body.
---
Polar Active Ice 3.0 Universal Cold Therapy System with Rectangular Bladder Patch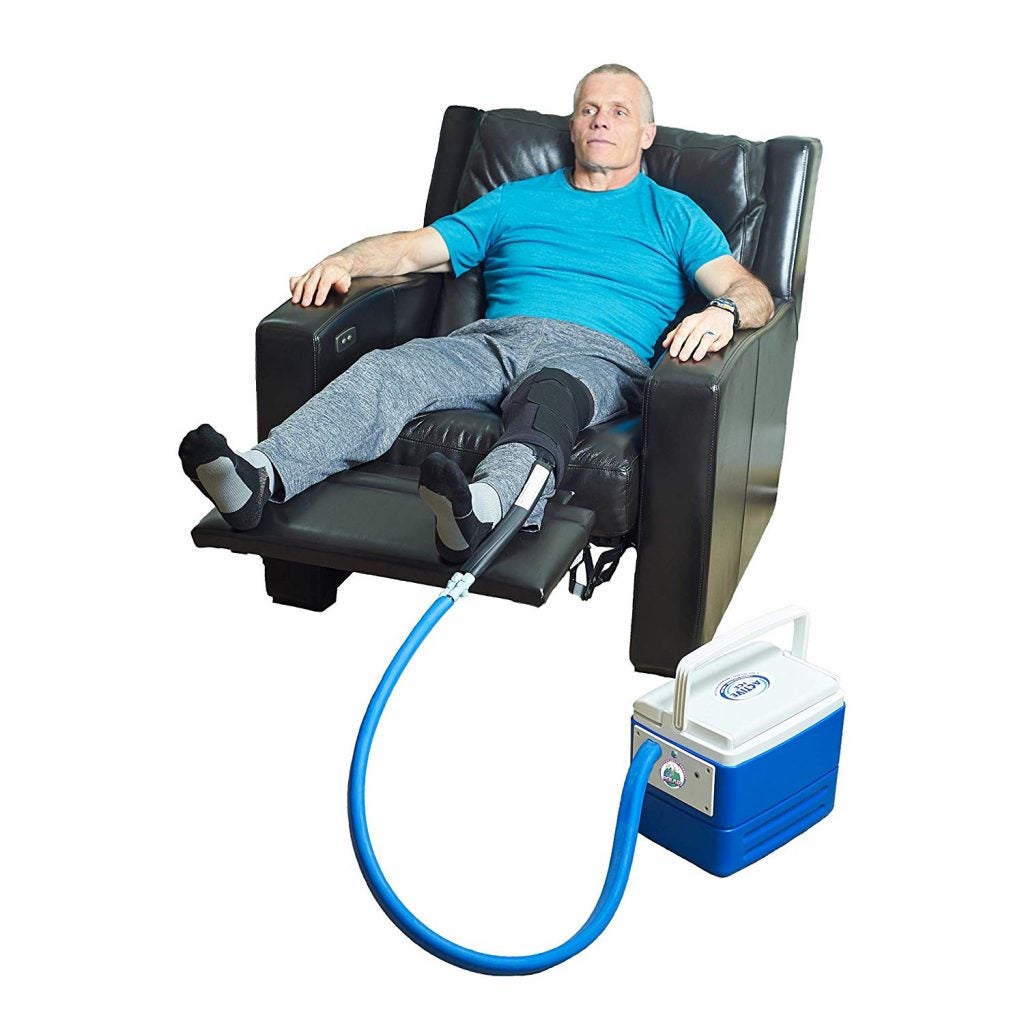 Another gem from Polar Active Ice, this therapy system comes complete with a rectangular bladder patch which is one of the biggest straps you can find in the market. This larger patch provides all that same cooling therapy that the smaller Polar Active Ice machines offer, this one just comes already tailored to the center area of the body. Whether it was surgery on the stomach area or an injury, this Polar Active Ice machine will target larger areas on the body easily and efficiently. These are easy to use machines with timers and silent motors, so no loud therapy going on while you're trying to relax and recover.
---
Aircast DonJoy Cryo/Cuff Cold Therapy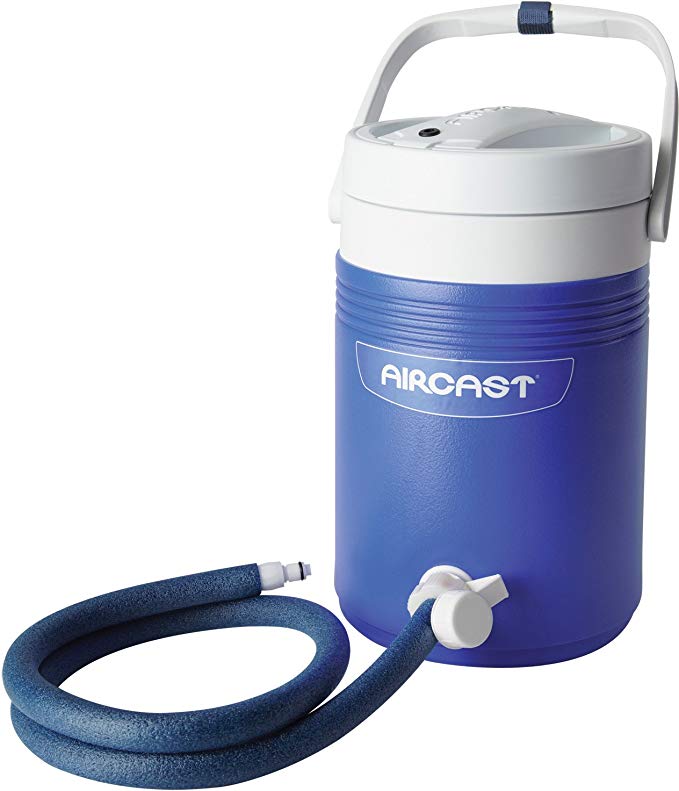 The Aircast DonJoy Cryo/Cuff is a cold therapy machine that works without a motor. This energy-saving machine is gravity fed and comes complete with tube assembly. This machine will run you a lot cheaper than the motorized machines, but keep in mind that this machine needs to be set up in a high place since the cold water is fed by gravity. The machine works the same as motorized machines, but without the motor continuously flushing cold ice water throughout the system. This could be fine for someone who maybe isn't suffering from an excruciating level of pain and wouldn't mind a system that is gravity fed.
---
SimplyJnJ Cold Therapy Knee Wrap with Compression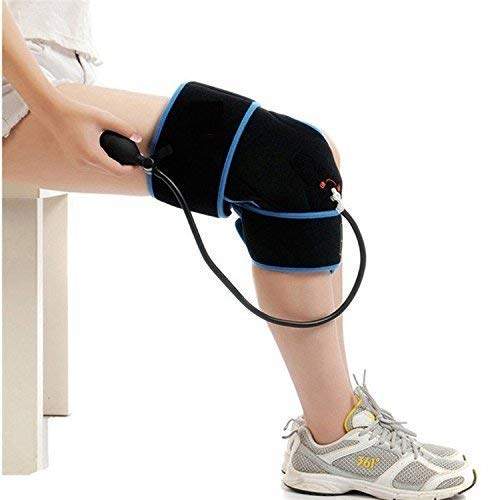 The SimplyJnJ Cold Therapy Knee Wrap offers plenty of cold therapy without a motor. Instead, this nifty machine comes with an air pump and two extra ice gel packs which allows the patient to undergo shorter intervals of cold therapy sessions. This kit still offers all the benefits of cold therapy, just without the hefty price tag and motorized machine. This would make a great purchase for anyone who has been wanting to try cold therapy and who isn't ready to take the investment plunge and get a machine that is costly. This is also a really simple process, as well, as you simply wrap the Velcro straps with the gel ice pack around the affected area of the body and let the pump do the rest.